Mermaid Print Concepts launches fabric display system for retail environments
Vjmedia Works | May 31, 2017
The POP manufacturer has started a new line of display units with eco-friendly fabrics and aluminium frames.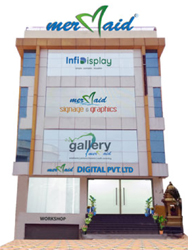 Bangalore-based Mermaid Print Concept has started a new line of modular fabric display system, InfiDisplay, for usage in retail environments as well as for exhibitions and other institutional usages. The re-usable units are easy-to-assemble and made of eco-friendly fabrics. The range of products can be molded into various units such as back wall, sky tower, rainbow arch, sky hangers, desk display, kioks etc. It can also be used as solo display in various shapes and sizes and can provide the complete solutions for exhibitions and stall needs.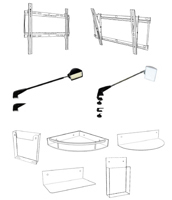 Explaining more on the line, Praveen S.V, General Manager, Mermaid Print Concepts Pvt Ltd, told Retail4growth, "This is our new line which is most suitable for various retail needs. The wrinkle free fabrics conducive of seamless high quality printing are completely eco-friendly. The units are most easy to install, re-use and easy on logistics. Hence, any retail brand with pan India presence can use them for various locations. All they have to do is to carry and re-do the skin onto the hardware." Mermaid has also recently introduced new products like 2D and 3D backdrops, different types of iPad and TV kiosks. Mermaid is also set to foray into decorative segment soon.