New Philips Signage 4650 D-Line display series offers enhanced picture performance for retail
By Retail4Growth Bureau | September 11, 2023
Retail is among the primary focus markets for the new Philips Signage 4650 D-Line Series of 4K displays launched by PPDS, reportedly delivering high picture performance with modular, more easily updated and repaired design for extended product lifetimes and enhanced sustainability credentials.
PPDS, the exclusive global provider of Philips professional displays and dedicated AV software, has announced the latest evolution in its strategy to bring ever more sustainable digital display solutions to market, with the launch of the new and enhanced Philips Signage 4650 D-Line Series of 4K displays.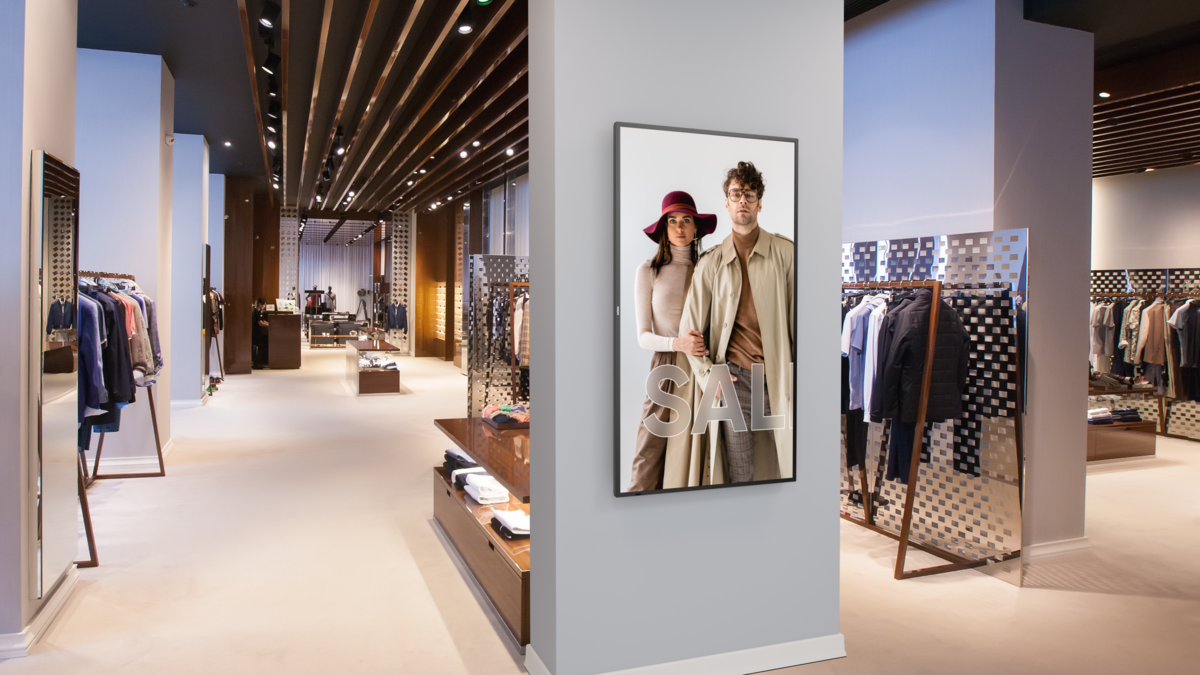 "Fuelled by a desire to bring scalable, transformative and future-proof solutions to meet the ever-changing needs and demands of the market, the new Philips 4650 Signage Series brings together the best of Philips D-Line, with a wave of exciting new, updated, and highly innovative features. All delivering a new generation of more sustainable digital signage solutions for the industry," says the company statement.
Designed for 24/7 use, and available in 32", 43", 50", 55", 65", 75", 86", and 98" variants, the all-new Philips Signage 4650 D-Line Series is equipped with a stunning 4K (3840 x 2160), 500 cd/m2 display*, together with a slick and stylish bezel (11.9mm – 14.9mm*) in a portrait or landscape mountable design.
For maximum versatility and unparalleled performance, the new Philips 4650 Series also comes equipped with Advanced Super Dimension Switch (ADS) wide-view technology, to deliver faster on-display picture processing for smoother content transitions, remarkable image accuracy, and superior colour reproduction with 178-degree viewing. QuadViewer also allows displays to transform into a bezel-free 2 x 2 videowall, playing multiple content/channels on the same screen, simultaneously, informs the company. This guarantees Philips D-Line displays make a powerful impact in almost any indoor setting or application, with retail, corporate, education, food and beverage, transportation, entertainment, and indoor venues among primary focus markets.
Built to last
Behind the state-of-the-art screen, the new Philips 4650 Signage Series also breaks new ground for PPDS, in becoming the first digital signage series in its extensive and evolving portfolio to feature the company's 'dual architecture' modular design.
Continuing the evolution of modular technology debuted on PPDS' Philips direct view LED range, the 4650's new modular design brings incredible additional value to customers, allowing for components to easily be detached and replaced in the event of unlikely faults or age-related degradation. This helps to avoid unnecessary unit replacements, significantly extending the product's lifetime, while crucially cutting WEEE disposal.
Putting users in full control and enhancing their sustainability opportunities – including cost and energy savings – the new Philips 4650 D-Line Series is also compatible with PPDS Wave, the company's evolutionary cloud-based remote display management ecosystem, designed to release the full power and intelligence inside Philips professional displays.
Strengthening PPDS's evolving 'total solutions' strategy beyond hardware, Wave provides extensive remote management opportunities, bringing previously unimaginable levels of control to a fleet of displays of any size, whether in single or multiple locations around the world. This includes the monitoring and control of displays, upgrading firmware, managing playlists and setting power schedules, all from a single, intuitive, tailorable interface.
Robert Hsu, VP Global Product Strategy at PPDS, commented,: "At PPDS, we are committed to delivering solutions that support the current and future needs of our customers' visual communications needs. Equally, we are committed to supporting and guiding them – and the industry as a whole – into a more sustainable and eco-friendly future. The new modular design featured on the Philips 4650 range marks a fundamental change for our displays, providing incredible opportunities for businesses to maximise their investments while helping to reduce their footprint on the planet."