Sign Next launches Light Box & Shopfitting solutions
Vjmedia Works | June 30, 2017
The concept of a Backlit Fabric Lightbox + Shopfitting is a sleek and unique combination of modern retail branding application.


Navi Mumbai-based signage manufacturing company Sign Next Display Systems Pvt Ltd has launched a range of shop fittings that are integrated in backlit fabric light boxes for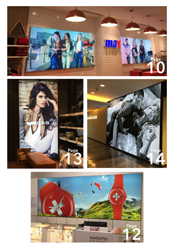 indoor display in retail stores. A slotted Wal-Tex 75 or slotted Wal-Tex 100 is used to make the shopfit lightbox for the system. The fabric groove is externally fixed inside the wall of the slotted frame. The fittings are available with various customizations as per the clients' recommendations. The range uses 100% Polyester PVC-free textiles which are stable, durable, flame retardant with high-power LED lights which gives a guaranteed intense and uniform illumination across the frame while consuming lesser power. For customisation, UV Backlit Textile Prints are available as per standard frame size and the company also offers a texture gallery to choose from for the background of the lightbox. Clients can then choose and add accessories from the standard list as per your requirement such as shelf brackets, waterfall bracket, universal bracket, front hook, etc.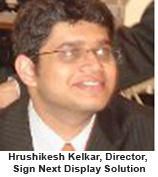 Hrushikesh Kelkar, Director, Sign Next Display Solution Pvt Ltd, told Retail4growth, "Textile lightboxes are becoming increasingly popular with top international brands entering the Indian market. Brands are in a constant need of new, innovative, sustainable and quality solution for their in-store branding. Globally, textile light boxes are extremely popular in store branding and brands look for uniformity in their store branding. For over 5 years, being a leader for the same in India, we plan to constantly innovate and diversify our textile print applications in various forms of branding."