Signarium launches new range of aluminum profiles
By Satarupa Chakraborty | November 13, 2017
Signarium launches aluminum profiles for seamless wrapping of fabrics and is currently developing a range of profiles to allow flexible shapes of standees and range of hanging systems to make the signage installations easier.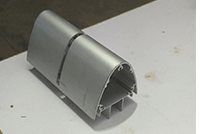 Ahmedabad-based signage manufacturing firm Signarium has recently launched a range of aluminum profiles for signboxes and fabric lightboxes. The newly-developed profiles allow the wrapping of backlit fabric in the most suitable angular way so that it looks seamless with no visible joints. Signarium also plans to launch profiles for round pipe standees and a range of hardware for different types of installation needs of signages.
Talking on upcoming launches, Sameer Sheth, Owner, Signarium, told Retail4growth, "Right now,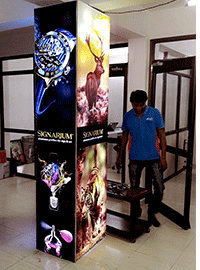 the standees available in market are limited to particular shapes and sizes. We are developing profiles that will allow at least 100 different shapes of standees depending on the purpose and affordability. Also, we have observed that different market places and spaces demand flexible installation of signages. Therefore, we are developing at least 200 types of hanging systems/hardware for at least 20 types of installations of signages." Both these ranges are expected to be ready to be marketed in a couple of months.