Adapting to general trade realities
By N Jayalakshmi | Vjmedia Works | February 20, 2013
When it comes to positioning in General Trade, leveraging the strengths of this space while accounting for the huge potential offered by Modern Trade seems to be the approach of most brands.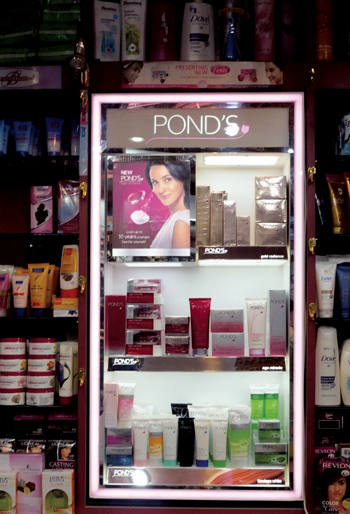 Today the whole GT scenario has to be looked at in the context of the Modern Trade which is growing fast in India and seems to have a lot of impact on GT. The latter seems to have risen to the challenge, adapting and improvising on services offered to consumers and in the process offering more opportunities to brands. Says Sandipan Ghosh, AVP -- Marketing, Consumer Brands Division, Ruchi Soya Industries Ltd, "The evolution and growth of modern trade has direct impact on GT. So to provide a similar portfolio of products, general trade has made investments in providing, data structure, ambience and even product assortment. The bigger brands will always invest in GT as it will help them counter competition from the larger chains. In MT their margins are much lower in comparison."
Agrees Amrit Patil- Head - Sales and Marketing, Kimberly-Clark Lever, "As modern trade continues to increase foothold in India, we are also seeing the traditional trade formats evolving. A recent Nielsen report states that 79 percent of Indian urban shoppers are still regular general trade consumers. This trend resonates with our brands - Huggies & Kotex, as well."
Visibility in the GT space
The potential offered by GT given the impact of MT has seen brands allotting specific budgets on GT. Indeed, for most brands, the allocation of budget for GT activations ranges from 5% to 20% for most brands. And for most of them, these visibility programmes are also closely linked to incentives and schemes for the retailer, who plays a key role in here. Says Sandipan Ghosh of Ruchi Soya, "Visibility program in GT comprises of two levels. First is the deployment of POS. That takes around 7 to 12 working days. The second level is the partnership programme with the retailer."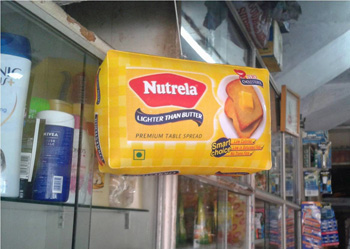 But when it comes to planning the visibility and implementing them, there are obvious inherent challenges here. "The biggest challenge is the shelf life of visibility in GT, the second is in terms of accountability. When you do any consumer based activation, you have to ensure that the whole part of activation is passed on to the consumers. This is a challenge given the sheer format sizes in India. Measuring accountability is also a huge challenge. In MT the advantage is that there is a much controlled environment where integration with technology is also possible," says Sandipan.
Elaborating on the same, Lalit Parmar of Nivea, says, "Space is the biggest challenge as each and every store is unique. In MT you will see some amount of consistency across the stores. But in GT every outlet is different, the layout is different, the structure and categories are different and they are laid out in an uneven fashion. Even within a category there is no consistency. The other big challenge is the assortment; each and every company has long line of FSUs which cannot be used in GT."
According to Lalit, locality is another important factor in GT. Also, the mindset of the consumer is another factor that determines the way brands look at and approach their whole positioning and visibility in GT.
Need for shopper insights
A lot of visibility planning here finally boils down to a close understanding of how the consumer/shopper thinks and behaves at the GT space. These in turn once again point to the need for a good study of what the shopper/consumer is seeking. Says Sandipan, "Shopper insights in India are not used to their full potential. Abroad, I have seen some interesting capturing of the insights of the shoppers and turning them in to effective visibility programs. The idea is to use shopper insights at the trade and effectively explain to the retailer that by doing so, their sales can go up and win customer retention."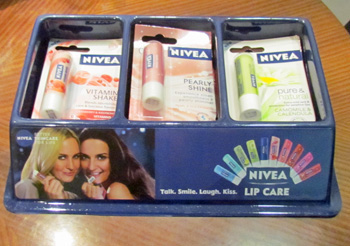 Role of merchandisers and retail solutions providers
Leveraging shopper insights is one thing, the other is to use these and arrive at the right merchandising solutions in this space. While many brands have developed their own in-house merchandising practices which they get implemented, many still rely on the merchandising solution providers and thus their role becomes critical.
Well, it is a given that making a presence in GT is inevitable. But for it to become meaningful and translate into sales would require greater insights into consumers in this space. This means more studies and greater involvement on the part of retail solution providers in the whole process—as a brand partner in researching and arriving at the right merchandising solutions based on consumer eye movement and her decision making process. This is a long-term engagement requiring time and resources. But unless that happens, GT will continue to be a challenging space restricted to ad hoc visibility programmes providing no accountability to visibility initiatives.