Brandlights launches Dynamic Signages
August 07, 2017
The range of signages brings motion to the picture and apt for window displays, façade, standees etc.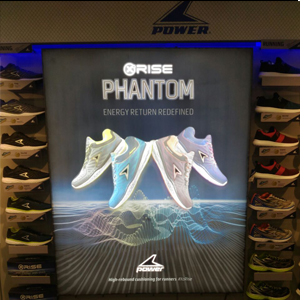 Delhi-based Brandlights, the signage technology company from Aryan E-soft Pvt Ltd, has recently launched Dynamic Signage, a range of motion signages meant for in-store signages, shop windows, other retail needs and outdoor advertizing.

Gaurav Bawa, Vice President, Business Development (New product Innovations),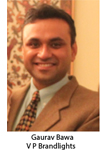 Brandlights, told Retail4growth, "The in-store signages that are available in the market are backlit and front lit ones. Our part of value addition is to bring motion into it. It's a combination of software, electronic circuit and LED. The software-driven signage controls every animation projected in the signages. The range can be used as eye-popping window displays, standees, facades etc." Brandlights has already served clients like Bata, ITC, Nikon, Tanishq, Gionee, Oppo etc.

"The solutions can be miniaturised for small in-shop POP displays or extrapolated for huge outdoor billboards, customised to vary with the projected branding and the desired output. Though the technology has been prevalent, embedding it in custom signage solutions is very arduous with an additional challenge that there is no manufacturing assembly line with every project being a new requirement. In the study 34% of the respondents consciously noticed the dynamic display at the POSs and it offers great visibility specially when customers are faced with multiple choices in terms of brand and product varieties in store," Bawa added.