Creativity in Lockdown: Taneira unveils its enchanting Florelle window
By Mohit Manghani | July 24, 2020
The decorative window, executed at brand's pan-India stores, epitomizes the diverse flowering landscapes and leaves a stupendous mark with its design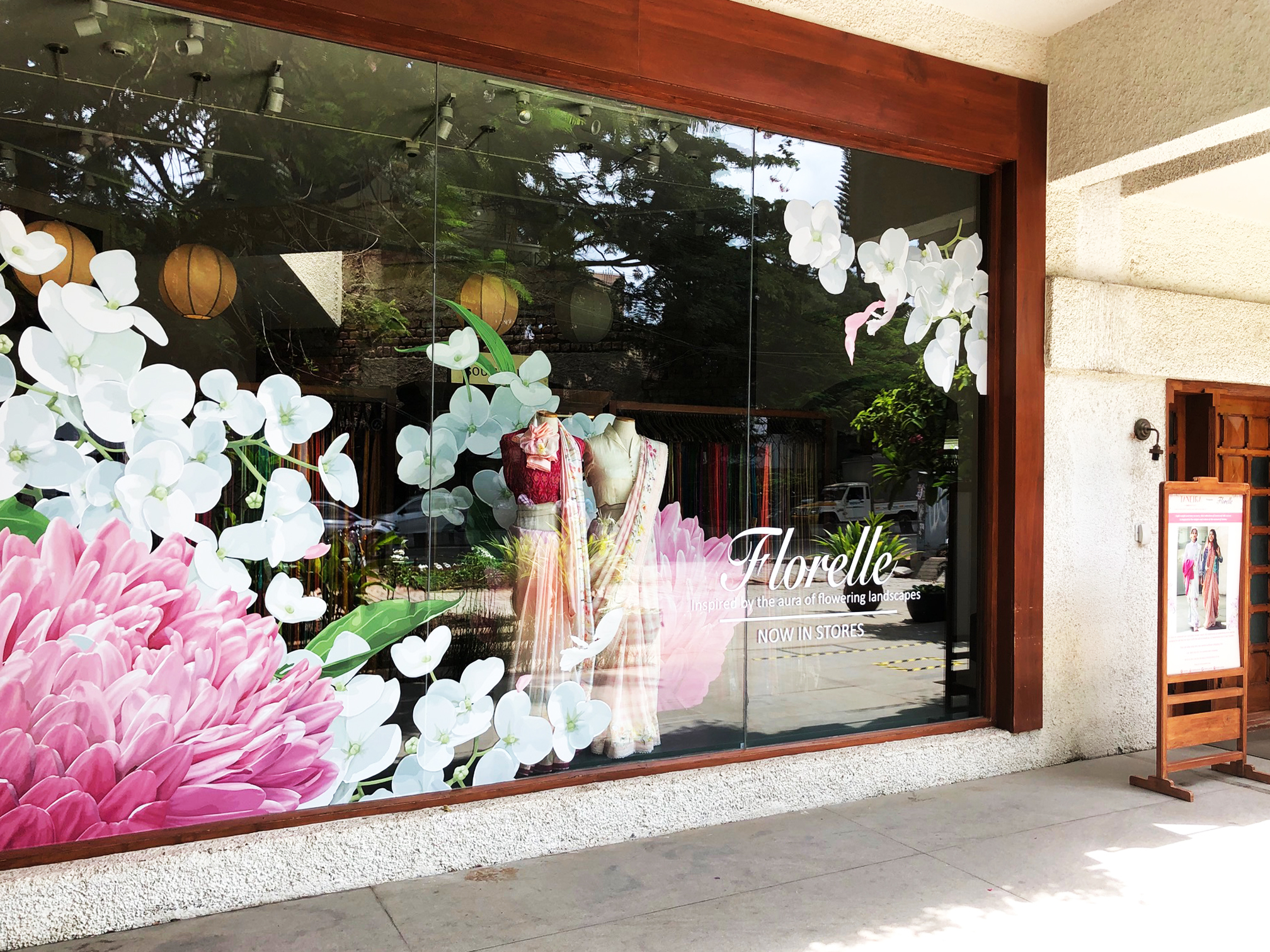 Taneira - the youngest brand from Titan Company Limited, offers close to 3000 unique pieces across sarees and lehengas made only from pure and natural fabrics from over 65 regions in India, celebrating the diverse textiles and craftsmanship. The brand recently executed a nature-inspired window display that combines eco-friendliness and wondrous colours.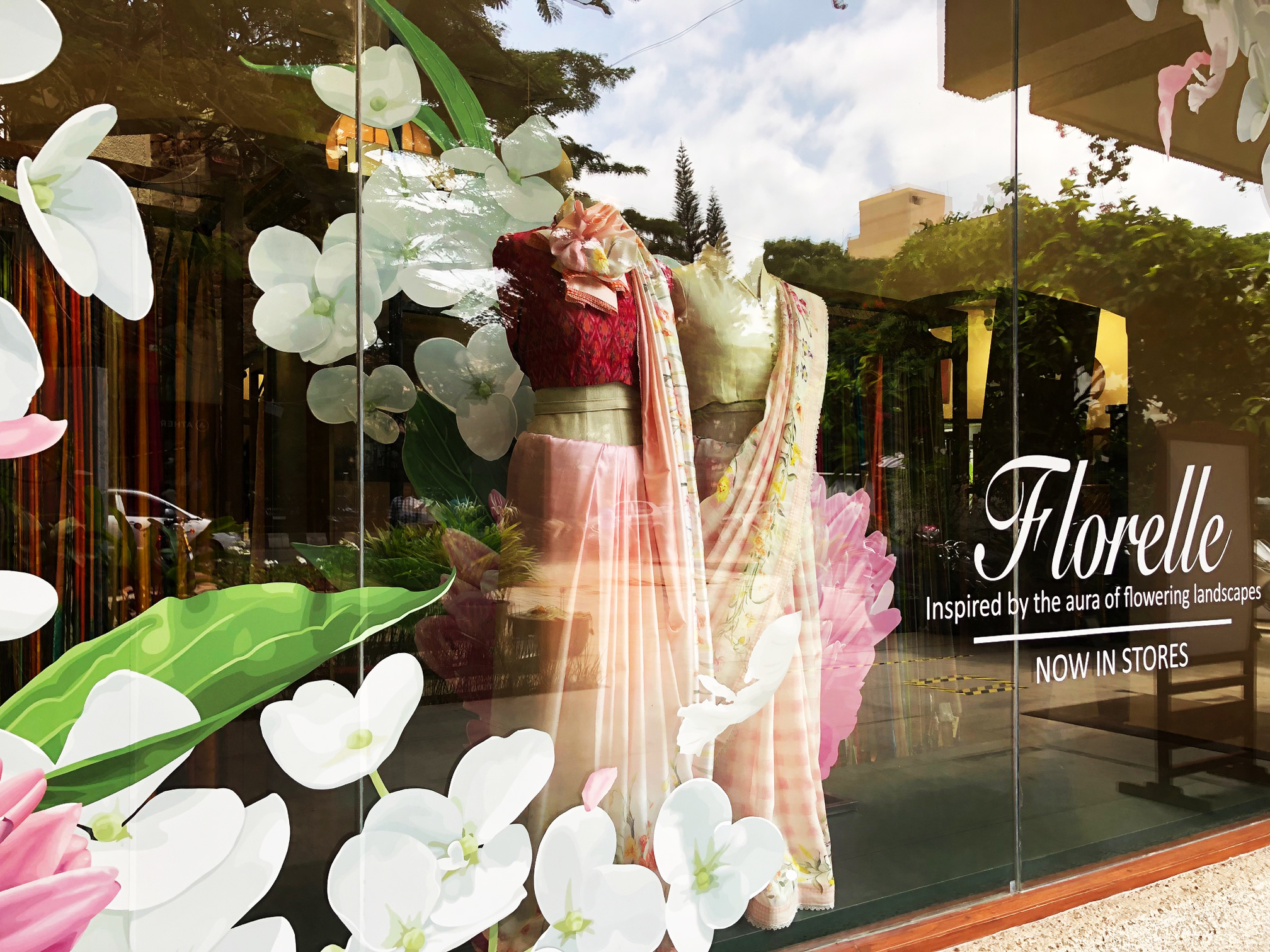 Diptendu Shekhar Saha, VM Head of Taneira said, "The window concept is based on the new collection. 'Florelle' is beautiful linen and silk based sarees with floral pattern. The collection is inspired by the aura of flowering landscapes which represents newness and freshness which has been launched in all Taneira stores across the nation."
Speaking further about the uniqueness of the window, Diptendu adds, "As the name suggest 'Florelle' the main element of the window is Flower with pastel shades which gives a spring feel across the Store. The entire window is designed using Vinyl & Sun Board as the primary material."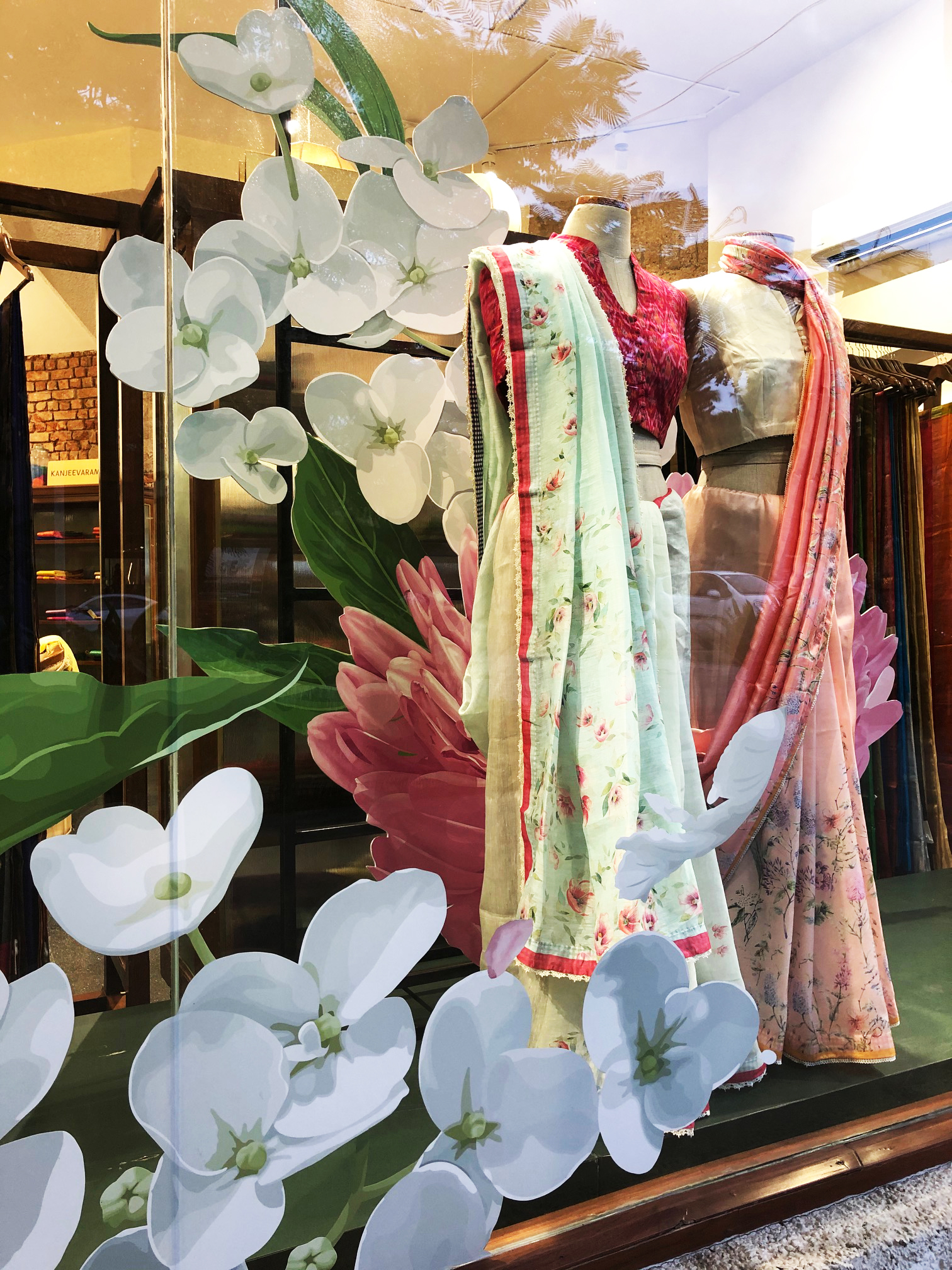 As per Diptendu the window was carried out on a very tight budget due to the current pandemic situation. "During this tough time for retail brands, the main intention was to launch the window with minimal cost. With low material cost, the design team ensured the window looks attractive and represents premiumness of the brand which carries the perfect story for Taneira."
He further adds, "Making the window look premium using basic material and the minimum cost was our biggest challenge. It can only be possible when the execution gets done neatly with expert hands. The credit goes to professional vendors entirely who executed it with precision & flawless work", Diptendu concludes.
Launched in 2017, Taneira is now in Delhi, Hyderabad, Bangalore, Mumbai and Pune.
Vendor Partners:
North: Nancy Advertising
South: Print Colours
West: Catalyst Design & Lotus Eventz