Dalziel and Pow crafts new brand persona for CH Chemists
By N Jayalakshmi | April 16, 2019
The CH store re-launch with the new concept is slated for Summer '19 and involves a repositioning of the whole brand personality.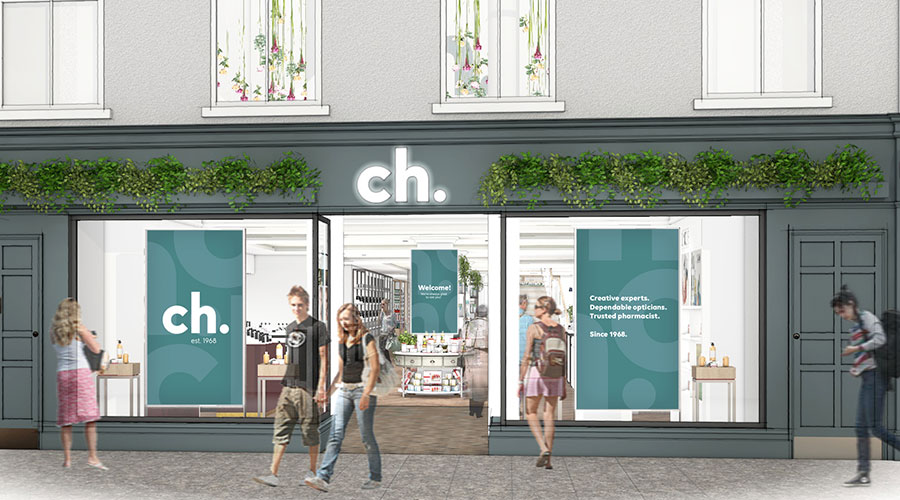 Irish brand CH Chemists is literally a marriage of two lines of businesses -- pharmacy and beauty. Founded in 1967 as CH Tralee by Patricia Chute and Fionàn Harty (who became life partners), the company based out of Kerry, Ireland, branched out into the pharmacy and beauty businesses with Patricia, a qualified beautician, developing the beauty side of the business and Fionàn driving the pharmacy side.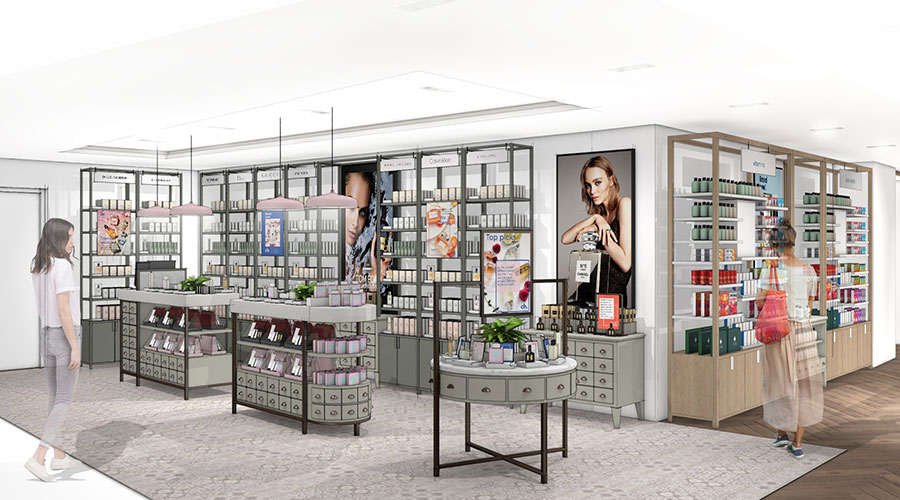 Today the company carries on the family legacy with the next generation joining the ranks and being driven by the philosophy of staying ahead. This means increased focus on customer care and experience and going ahead, full steam, with a brand repositioning exercise. This is where London-based experience agency, Dalziel & Pow, steps in. Dalziel and Pow is working with the Irish brand to reposition it for a new era, according to the statement released by the agency.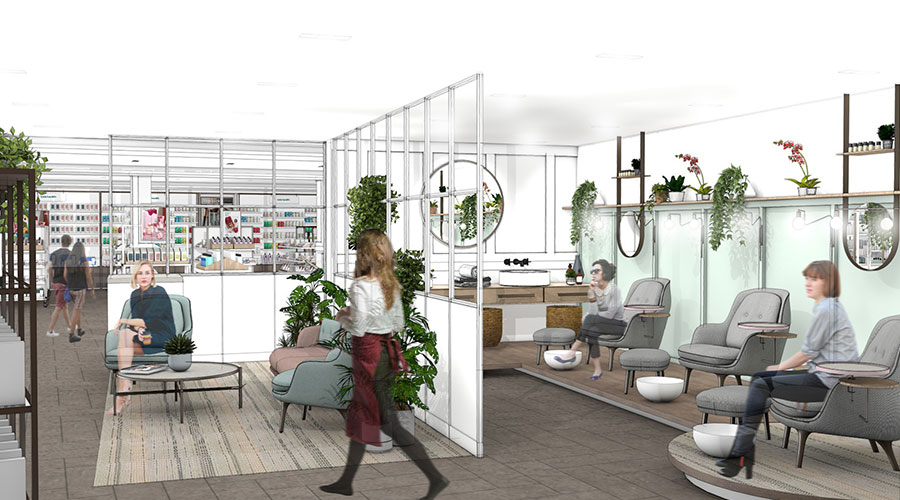 The objective is to project CH Chemists as a brand that is evolving in response to the booming wellness and beauty sectors and changes in consumer behaviour. "With a refreshed identity, store experience and communications, CH Chemists aims to revitalise its position and continue to be the go-to destination for all things beauty and wellness," says Dalziel and Pow.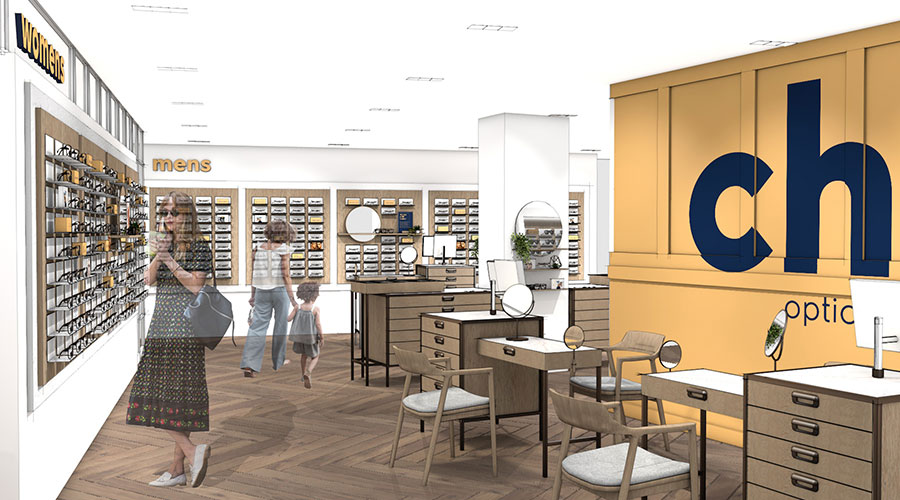 The first step in the whole transformation process involves changing the brand name to simply CH. Dropping 'Chemists' means showcasing a brand personality that goes beyond traditional pharmacy offerings; and instead being a bolder and younger new community icon.
The design language is mean to resonate with the warm and vivacious personality of the brand, a far cry from the clinical feel of a pharmacy. It also aims to showcase the welcoming and knowledgeable attributes of the brand. "The reimagined store environment will be a marketplace of discovery where customers can pop-in and explore what's on offer – from influencer product edits to beauty lounge treatments and optical advice, plus a number of in-store events. Each department will have its own identity, easing navigation as well as giving the space a more optimistic feel," according to Dalziel and Pow.
The store re-launches with the full concept in Summer '19.
Speaking about the brand repositioning exercise for CH, David Dalziel, Creative Director at Dalziel & Pow says, "We at Dalziel and Pow are proud to align with brands that are ambitious and expansive, reacting to their demanding consumers with progressive and confident concepts. This is made more special by the fact that this is a local independent. These opportunities are rare and valued. This will be a wonderful example of new retail at its best."
"Working with Dalziel & Pow has been the stuff of superlatives: an incredible team of highly creative and committed individuals who have challenged us to be more than the sum of our parts. Dalziel & Pow's vision, breadth of experience and guidance has been unbelievable. The excitement from our customers waiting to see the soon-to-be-revealed-store is mounting!" shares, Peter Harty, Co-founder CH.
Similar News
Latex R Series is the first hybrid latex technology that merges HP's flexible printing capabilities into rigid printing
Spread across approx. 4000 sq ft, Mauzan Al Ain, the luxury women's wear and perfume store, has been designed by Dubai-based Brand Creative to enrich the brand narrative and enhance its positioning in the luxury women's wear market in the UAE.