Dolce & Gabbana's tribute to Venetian craftsmanship
By Retail4Growth Team | May 15, 2019
Designed by US-born, Paris-based architect Eric Carlson, the brand's new 800 sqm store in Venice evokes palatial grandeur and combines tradition with modernity.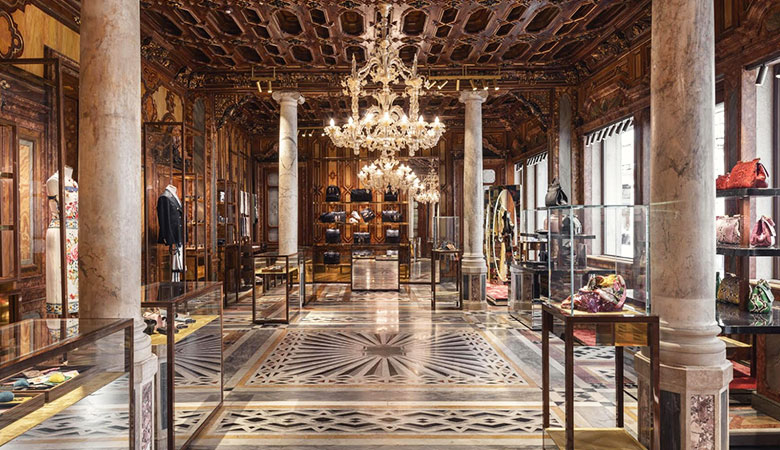 Dolce & Gabbana's new boutique store in Venice looks no less than a palace. Designed by US-born, Paris-based architect Eric Carlson, the 800 sqm store is a tribute to traditional Venetian craftsmanship.
Situated over two levels along Via XXII Marzo the store combines contemporary design with the historical Palazzo Torres originating from 1880.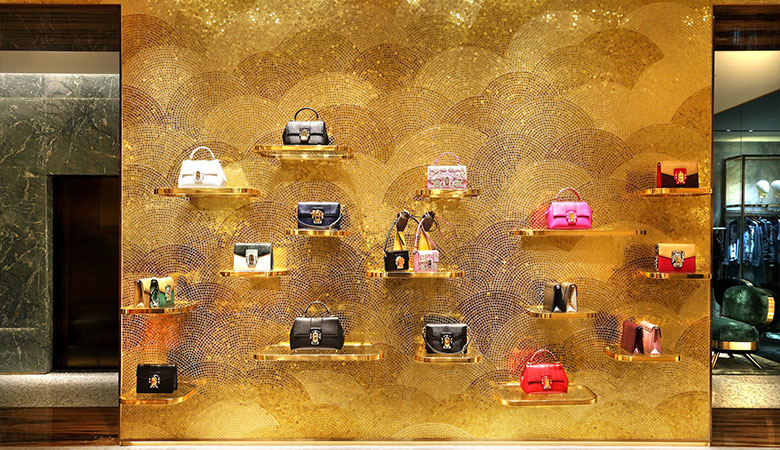 According to a report, its floors are paved in multi-coloured inlays of ancient marble, while the walls are adorned with wooden bas-relief depicting scenes of the city's artisanal and commercial life during the late 19th century.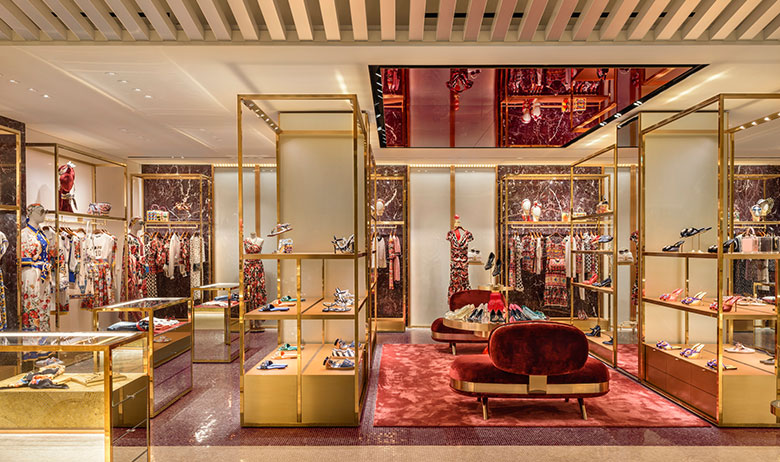 "For a brand defined by contrasts, the interior design explores and accentuates the contrasts between the "historical" and the "contemporary" with a spatial design inspired by the Italian palazzo model with their distinctive rooms each with a characteristically different colours and finishes," the architecture studio Carbondale said in its website.
The space and furniture is crafted in marbles, stone and glass mosaics, inlayed wood marquetry, woven silk damasks fabrics and reportedly hand blown glass.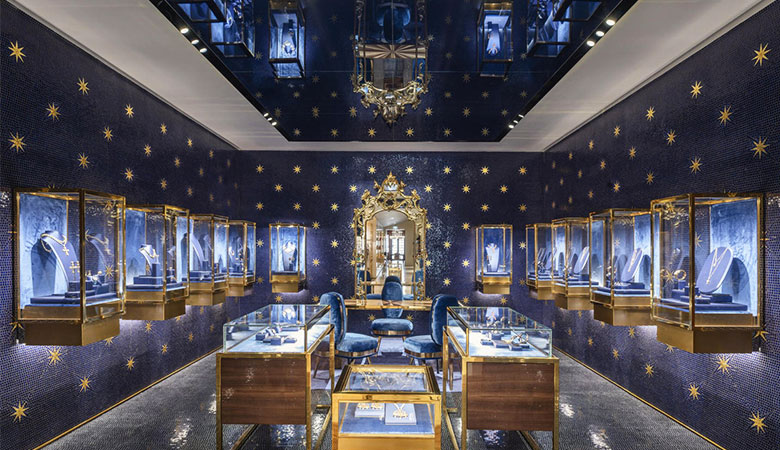 Similar News
These pods, which are modular spaces that interact with their environment, mimic the retro-futurism of the Pre-Fall 2019 ready-to-wear collection, exhibited alongside the accessories.
Designed by Hong Kong-based ST Design, the new store is a celebration of the magic of endless love and romance and the design elements are meant to reflect that.