Heralding the silvery season with a cool vibe
By Retail4Growth Team | Retail4Growth Team | November 23, 2022
TRENDS' new store windows to highlight their winter collection is another example of meticulous planning for large-scale roll out with standardization being the key.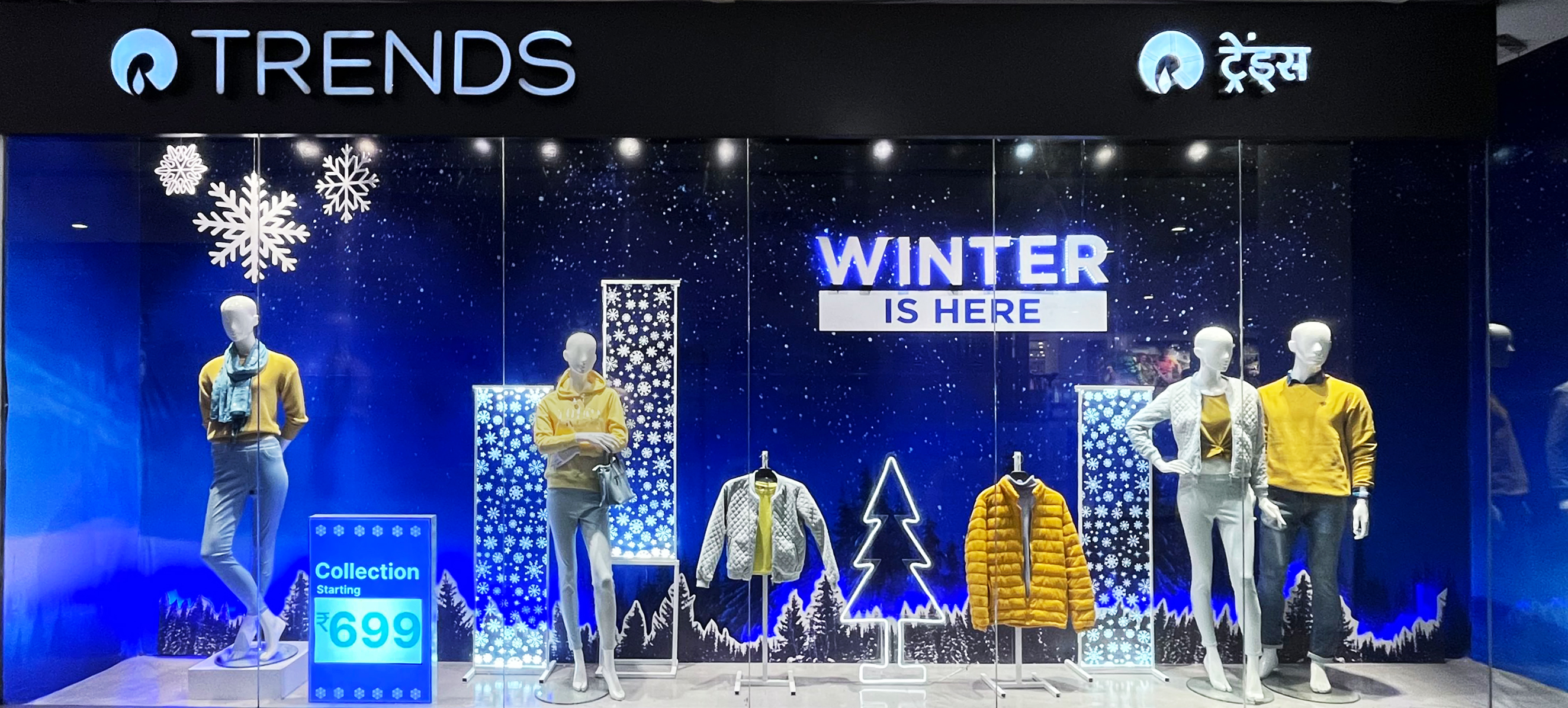 TRENDS is back to adoring its store windows with the right vibe. With winter around the corner, the retail brand has rolled out trendy winter windows inspired by the winter landscape and the feel of silvery winter nights to convey a cool vibe. The idea essentially was to evoke a dreamy landscape with falling snowflakes and snow-covered tree tops to highlight and showcase their new winter merchandise range.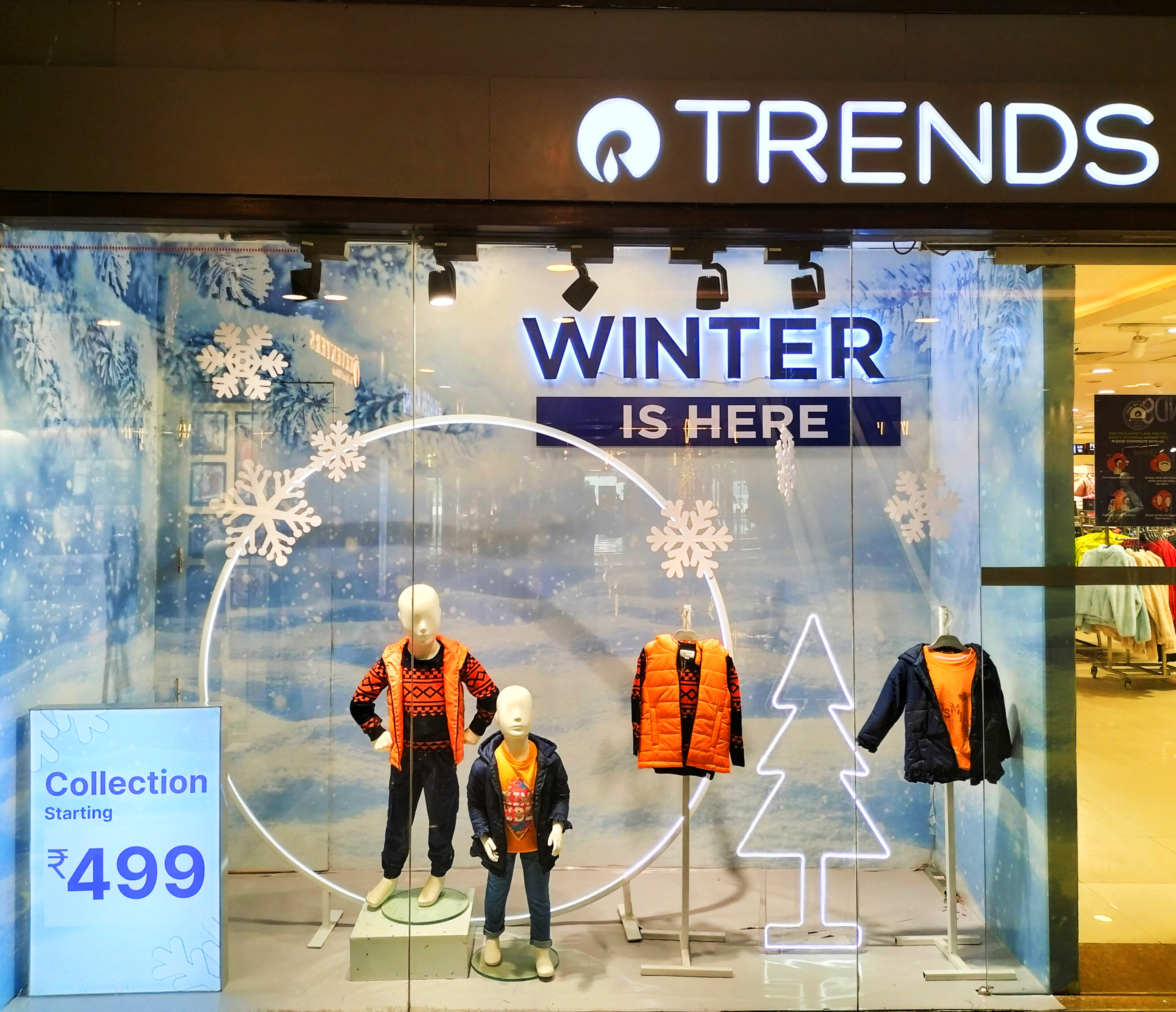 As the VM team informs, acrylic panels with snowflake motifs are edge-lit from both sides to create drama inside the window. Also, the pine tree was treated uniquely by using neon LED lights. Further, an additional layer of tree silhouette was created at the bottom with blue lights and a back glow to enhance the theatrical effect.
Since the main objective was to showcase merchandise, the VM team used different props to highlight the merchandise and created interactions through mannequins to entice the customers and lead them into the store.
The narrative continues inside the store with key markers to give a 360-degree impact. As the TRENDS team shares, executing store windows within a short timeline needs a lot of planning and work at the back end, especially given the retail brand's vast geographical presence - 2000+ stores in 1200+ cities. Standardization in execution, display and quality of work thus becomes a key aspect.