Hidesign - Tanned To Perfection
By Satarupa Chakraborty | October 11, 2018
Indian leather bags and accessories brand Hidesign's international store portfolio has always seen unusual market penetration. The brand's recently-launched Bosnia store crafts the same legacy through pure materials like solid brass, wood and real leather.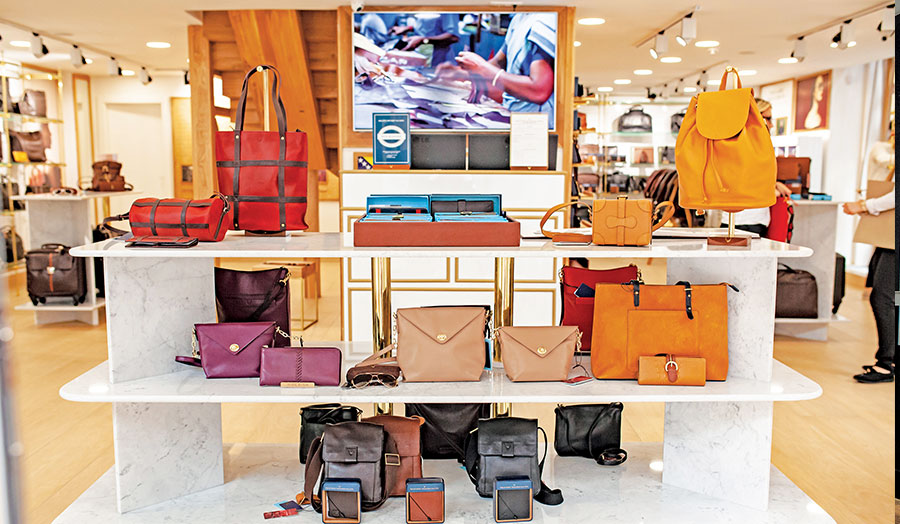 Hidesign India Pvt Ltd, the Puducherry-based leather products company, is one of the few Indian accessory brands to have taken their retail expansion across the globe to cities like Hong Kong, Copenhagen and Gothenburg and many more. Some of the recent international markets that this INR 200-crore brand made debut into are Kenya, Indonesia and Bosnia, which is quite unusual for an Indian brand.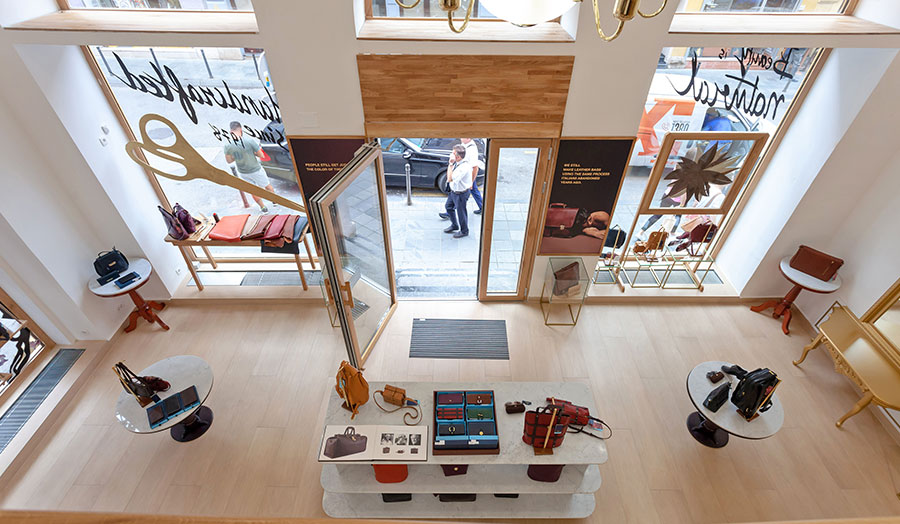 The brand recently turned 40 and launched a new store in Sarajevo, Bosnia in a bid to expand its global presence. The 1,800 square-feet two-storied store is located in the city's heritage area called Stari Grad and showcases their entire range of bags, sunglasses and footwear.
Spread over two sprawling levels, Hidesign Sarajevo store exudes the values of the iconic leather brand: luxury, heritage, craftsmanship, and warmth - all of it "au naturel". It is housed in a heritage building on Vladislav Skaric 10, right next to Hotel Europe. Four tall arched windows offer magnificent glimpses into the store. The window designs highlight the natural leathers and handcraftsmanship that Hidesign is well known for.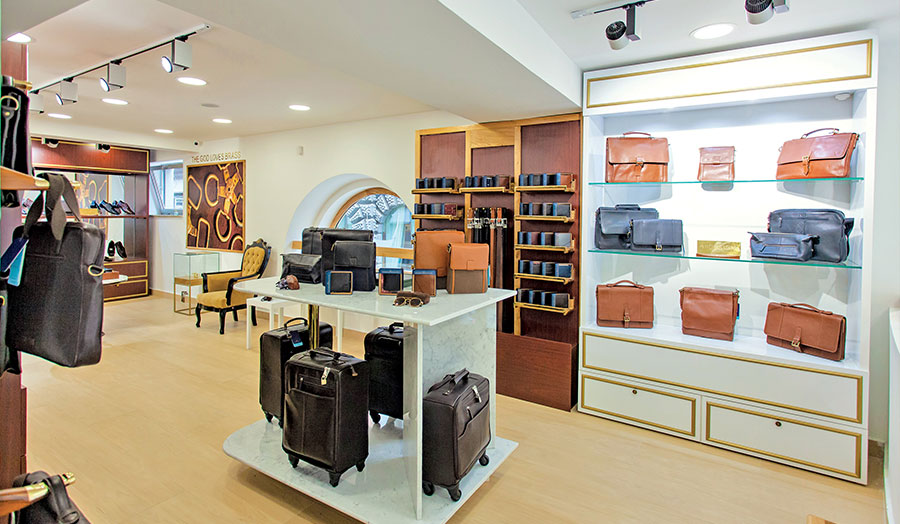 Custom designed and made completely in solid wood, and Hidesign's veg tan leathers and brass, the store aims for an immersive experience in luxury and craftsmanship. Marble tables and finely detailed brass shelves present the sleek modernity of the brand's designs. The timeline wall, vegetable tanning of leathers and design stories introduce its customers to Hidesign's heritage. Vintage furniture, large mirrors and chandeliers add to the luxurious warmth of leather.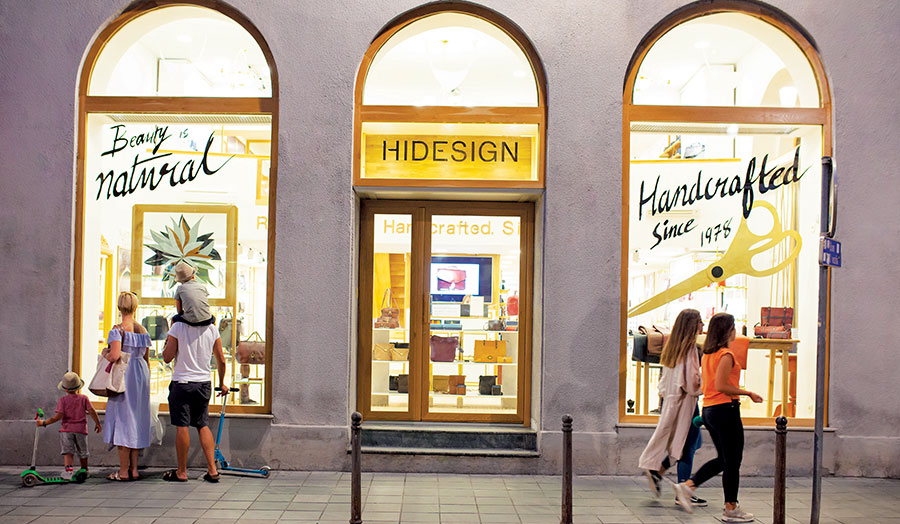 Hidesign Sarajevo store narrates the story of the brand from its rebellious past, using archival images and museum pieces: the first handbag ever designed by Hidesign in 1978 and the 'Boxy bags' that won Hidesign the 'Accessory of the Year' award in the UK. The store also highlights the brand's popularity with digital influencers that admire its authenticity and commitment to ecological practices such as vegetable tanning.
All the fixtures and the Visual Merchandising props such as the brass cubes, lay racks, Hidesign new collection signage, Acrylic A4 stands, leather icon stand etc. have been designed by Hidesign Team.
Interiors - Mea Still
Wood Work - Terra Dom
Marble Tables - Marbo Stone
Glass and Windows - Rama Glass
Paint and Electricals - Z Engineering
POS Material - SAMAS Printing
Flooring - OD Mosaic
Similar News
In the North-East of India, it has 3 exclusive boutiques and 7 multi-brand outlets and has plans to extend to Meghalaya, Mizoram and Arunachal Pradesh soon.
Hidesign is looking to expand presence across India, where the brand will open 20 new stores at the airports and malls in cities like Mumbai and Delhi etc.
With the launch of this new store at Wave Mall in Jammu, Hidesign has a total of 84 exclusive stores and a distribution network across 25 countries.