It's classical all right at Wrogn's CP store
By Mohit Manghani | December 09, 2019
WROGN, the lifestyle menswear fashion brand, launched its flagship store at the heart of the National Capital Region - Connaught Place, which is inspired by classical Greek and Roman architecture in its design. Here's a look.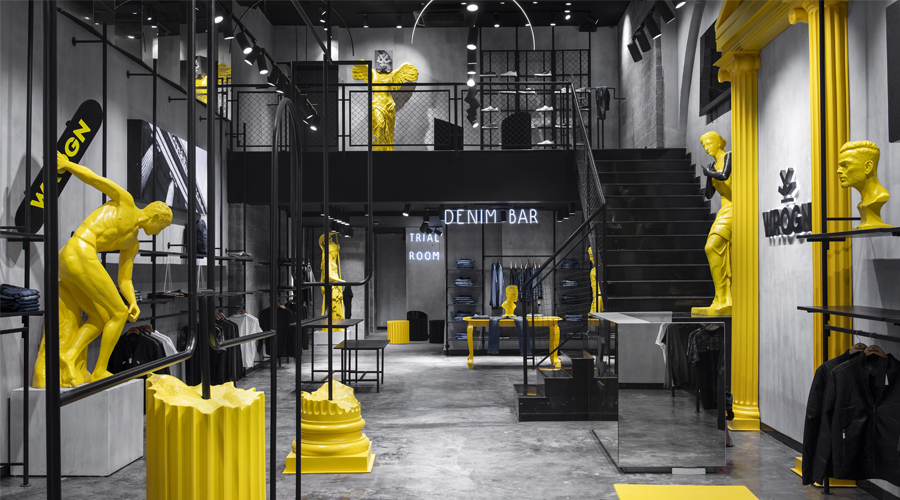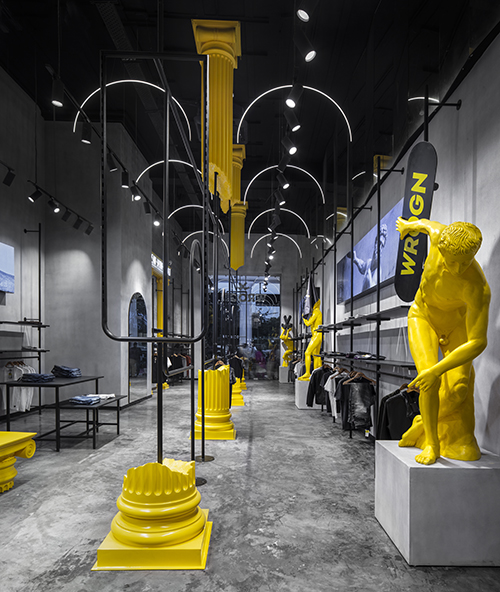 Wrogn, the popular menswear brand co-owned by cricketer Virat Kohli, has opened its flagship store in Connaught Place. Inspired by the Georgian architecture which is modelled after the Royal Crescent in Bath, the brand's design team has envisioned and designed the store in a similar manner.
Speaking on the objective and concept behind the store, Nishant Poddar, CMO, Universal Sportsbiz, said, "We as a brand wanted to have a flagship store in Connaught Place as the property itself is a tourist spot and is also a shopping hub for many people. As we have taken the Connaught Place concept inside the store we wanted the arch look for the aisle of the store. So we created arch light to get the Roman architecture feel. Further to highlight the merchandise we have suspended track lights from the ceiling."
Read the detailed report on the design of Wrong store in December 2019 edition of VM&RD magazine.