Kancheepuram Varamahalakshmi Silks opens temple-like store
By Dipanjan Mukherjee | Vjmedia Works | November 11, 2014
The brand maintains that Kancheepuram Varamahalakshmi Silks is a temple of saris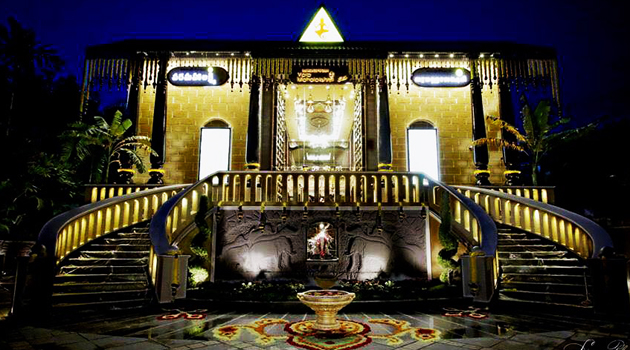 Popular silk brand Kancheepuram Varamahalakshmi Silks has opened aesthetically designed stores at the Kalamandir Shopping Mall and in Jubilee Hills in Hyderabad. The brand states in its release that "Kancheepuram Varamahalakshmi Silks is a temple of saris for the woman who wishes to add a never before aura to herself".
"Antiquity is the symbol of Varamahalakshmi with a unique variety of saris at the lowest prices," the release stated.
Chalavadi Mohan, CEO of the brand, and Annam Subhash, Director, said in the release,"Can you imagine a saree store without a chair to sit. The brand follows the typical tradition of salesmen and customers sitting on floor cushions to do the purchase. Every inch of the store is designed in such a way that you can feel our tradition."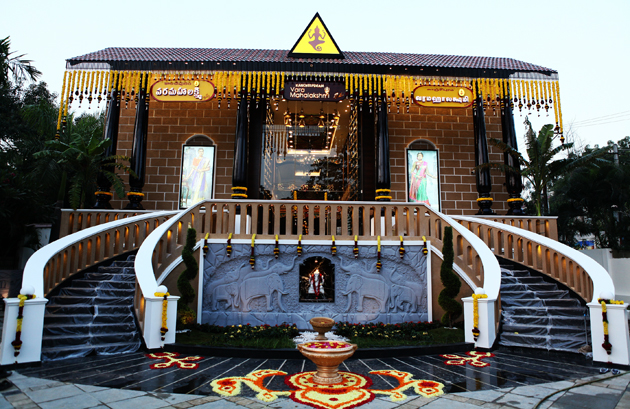 "Kancheepuram Varamahalakshmi Silks product lines are different from other players in the textile industry. So are its infrastructure facilities. It's an abode for rare Kancheepuram sarees, Aarani sarees, Benaras sarees, Dharmavaram sarees, Uppada sarees, and handloom sarees.
Kancheepuram Varamahalakshmi Silks provides this exclusive collection at an unbeatable pricing as we own more than 1,000 handloom weaving machines. Thus eliminating the middleman and serving the end consumers on a direct level," the release stated.
The first store of Kancheepuram Varamahalakshmi Silks was launched on in October 2012 in Kancheepuram, Tamil Nadu. Subsequently, the brand opened showrooms in Bengaluru, Vijayawada, Chennai and Hyderabad.