Kashish: The ethnic allure
By Retail4Growth Bureau | December 05, 2022
With a mix of delicate golden stencil motif work, LED, mirrors, jaali and floral decorations, Shoppers Stop has created a charming VM story for its ethnic wear brand Kashish to reinforce the brand appeal.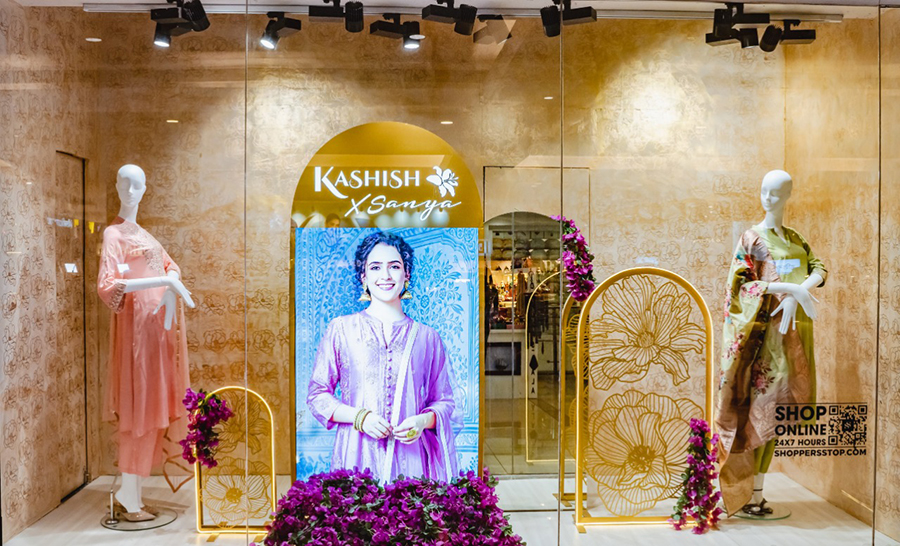 Kashish, meaning 'attraction' or 'magnetism', is the in-house ethnic wear brand of Shoppers Stop. The VM team at Shoppers Stop wanted to weave a narrative around it that stays true to the essence of the brand.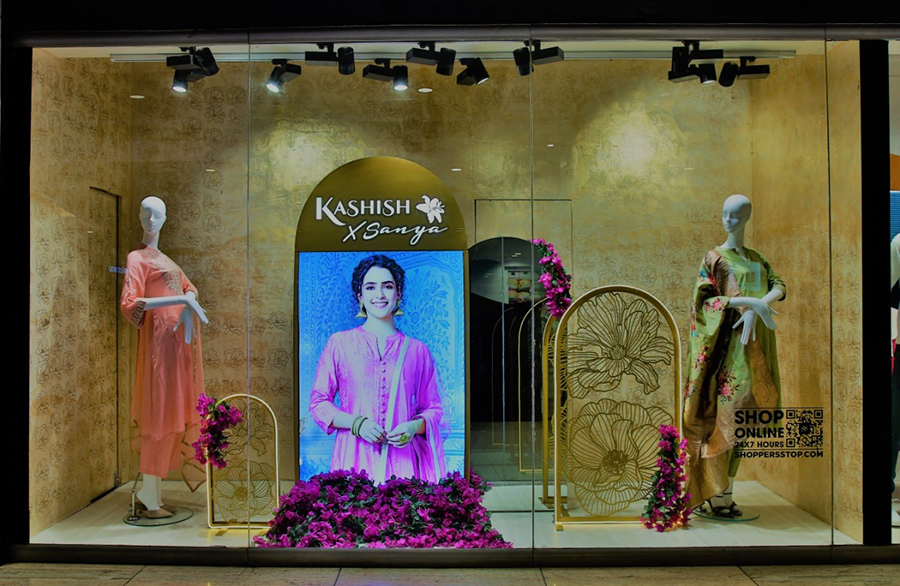 The backdrop of the store window showcasing the brand has been hand-painted with golden stencil motif work. A sense of scale is created with the same motifs used in larger sizes on gold-painted metal units with warm white LED light around the 'jaali'. The integration of mirrors in the jaali silhouette also gives an inclusive feel to the customers and draws them into the window fold.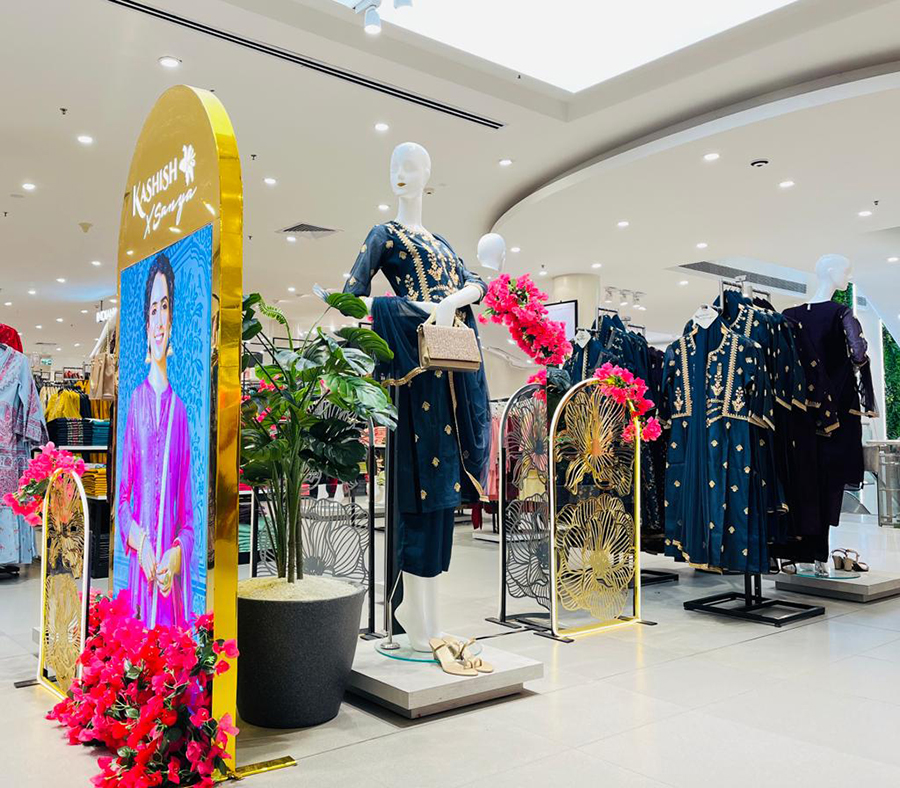 The main Kashish unit is made out of a gold metal sheet on MDF box with a lit visual and branding. Floral adornment using artificial Bougainvillea flowers lends an elegant touch in a minimalist way, adding to the whole allure. The VM concept is another proof that impact lies in the detailing.