Myntra's first 'Roadster Go' store in Bangalore
By Chanda Kumar | June 15, 2018
Located at Mantri Square in Malleshwaram, Roadster Go is the first fashion store in the country to introduce the concept of a 30 second self-check-out. The brand plans 50 new stores by 2020, with the next opening in Pune.
Following its first brick and mortar experience store in Indiranagar, Bangalore last year, Myntra launched a first of its kind fashion retail store in the country for the private brand, Roadster, called 'Roadster Go'. This second offline store in Bengaluru takes a quantum leap in offering a hi-tech omni-channel experience for its customers – making it smarter, faster and seamless. Designed by Restore, the store is located at Mantri Mall in Malleshwaram and spread across 1900 square feet. It is 100% RFID (Radio-frequency identification) enabled to offer shoppers a fusion of an online-offline shopping experience. Speaking on the occasion, Ananth Narayanan, CEO, Myntra-Jabong, said, "Roadster is witnessing a 100% YOY growth. While the first offline store was focused on experience and engagement, the Roadster Go concept is tech intuitive and enhances customer journey in the store. Our offline presence has shown incremental online sales. We are looking at helping curate 50 Roadster Go stores across the country by 2020." Talking about the ROI in brick and mortar, Ananth added that Myntra measures data/ sq ft as compared to sales/sq ft. The technology allows the brand to analyse heat maps, dead zones and live stream of data. According to the brand, this new store will break even in a year from now.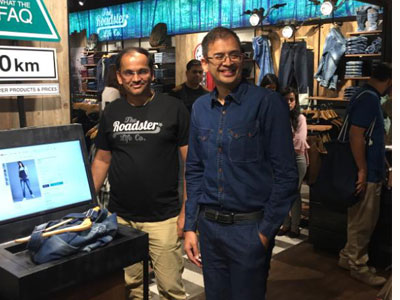 Developed in-house, the unique features of the store is that customers will now be able to pick up their favourite products without any assistance, discover their real time online price, as well as do a self-checkout in 30 seconds.
Product discovery through digital fashion kiosks – RFID enableddigital screens at the store offer shoppers detailed information about a particular product when held up against it; requiring no intervention from the staff at the outlet.
Offline shopping at real time online prices - For the first time ever, customers will be able to buy all the products at real time online prices which they can discover on the digital screen when they hold the product against it.
30 second self checkout - Customers can now experience a perfect 30 second self checkout by placing all the products in the RFID tray which will capture the product details and display the bill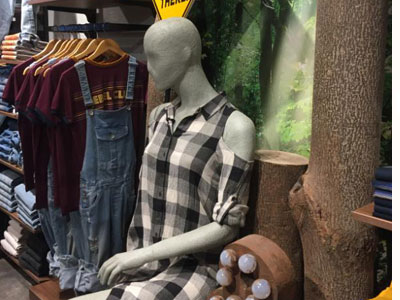 on the screen instantly which can be paid using a debit/credit card upon confirmation.
Manohar Kamath, Head, Myntra Fashion Brands, added, "We have used first In class technology to address consumer pain points in offline channel and deliver a rich blend of offline and online experience. The best part is that this can be used by every shopper, even those who don't have the Myntra app "
All 'Roadster Go' stores in the country will have integrated inventory and the concept of Endless Aisle, enabling customers to browse the collection online at the store, check out product details & availability, and have the goods delivered to their doorstep or collect them at the store.