Nevada descends @ Unlimited
By Chanda Kumar | July 18, 2018
'Nevada: Code Of The West @ Unlimited' highlight the value fashion retailer's pre-Autumn 2018 collection and the all-time classic denims.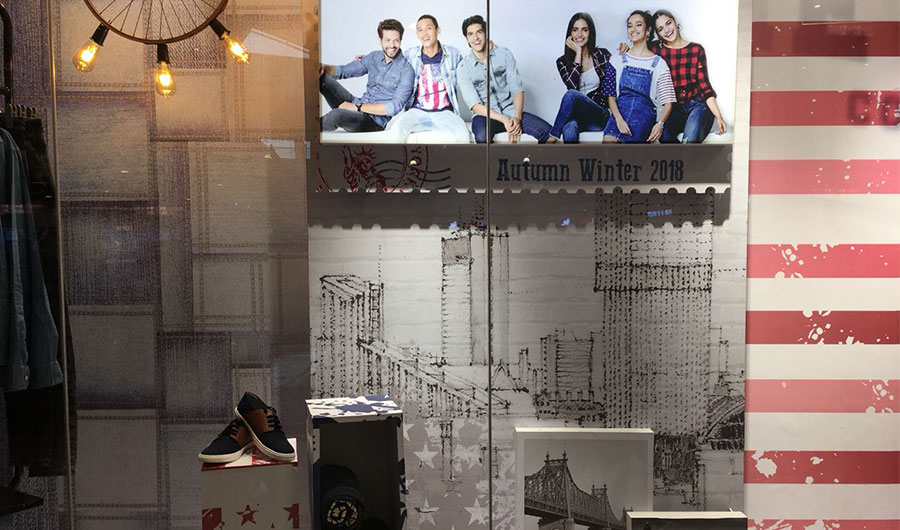 Unlimited, the value fashion retailer from Arvind Lifestyle Brands, recently conceptualised and executed its thematic window display 'Nevada: Code Of The West @ Unlimited' to highlight its pre-Autumn 2018 collection. Inspired by Nevada, the western state in USA, the retailers highlights its denim as an all time classic but with renewed vigour. "From the tough terrain of unexplored Nevada two centuries ago, to high street fashion and a staple across the world, we bring you the inventiveness of true blue denim. Fashion that has reborn in every decade, yet remained true to the everlasting codes of honesty, hard work and ambition... the same codes that motivated the inventors of denim and worn by modern day youth with pride," explains Shekar C.S, CEO, Unlimited while explaining the window campaign.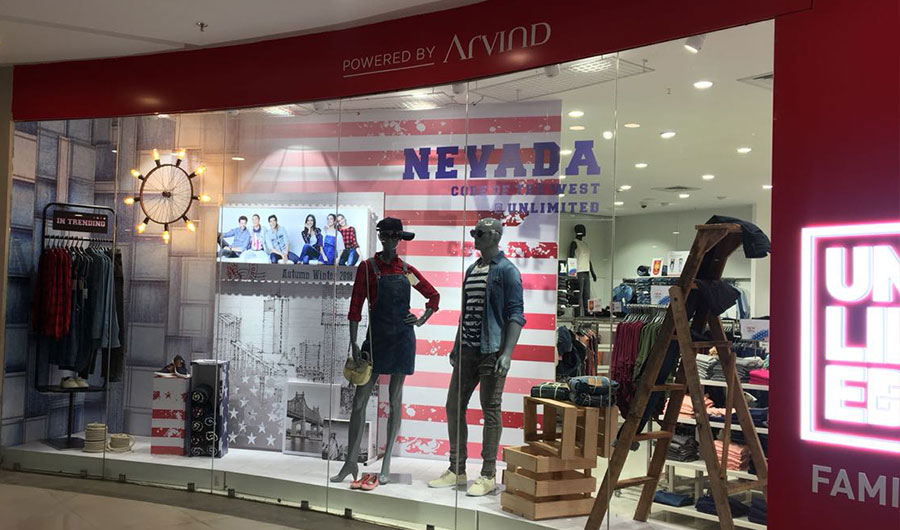 From grungy industrial props, iconic imagery that symbolises USA and the colours of the American flag, the campaign symbolises the essence of vintage denims.
Executed By: Venketesh & Jahanvi West & AP
Concept & creative thinking: Unlimited Head Office, Graphic Designers: Vipas & Angela
Vendor: Raj graphics (West) & Symbol Digital (Hyderabad)