Phoenix Palassio's stunning opening with extravagant floral decor display this summer
By Retail4Growth Team | September 03, 2020
Designed and executed by Surreal Design Studio, the exquisite décor campaign elevates the visitor experience, while resonating with the mall architecture.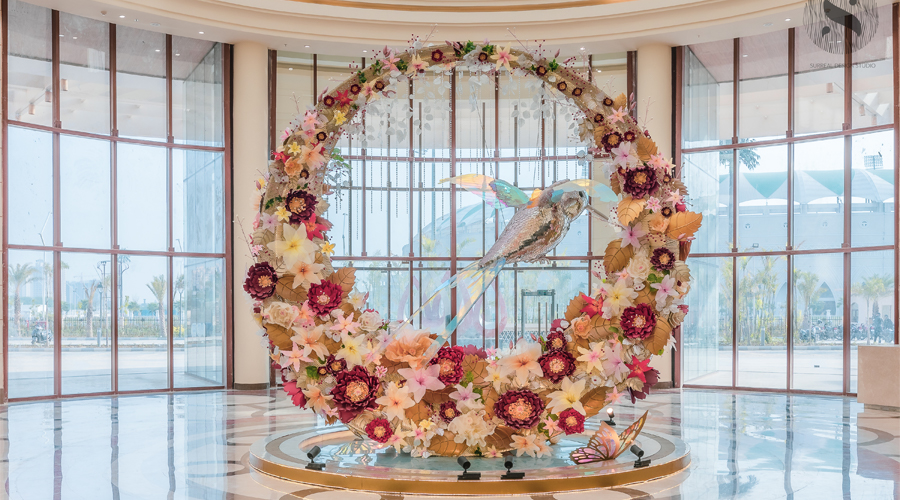 Phoenix Palassio is one of North India's largest malls and stands for the opulence of the highest order. Spread across 13.53 acres with a built-up area of more than 1 million sq.ft, the mall has been used as an expansive canvas for some of the grandest architecture ever seen inside shopping malls.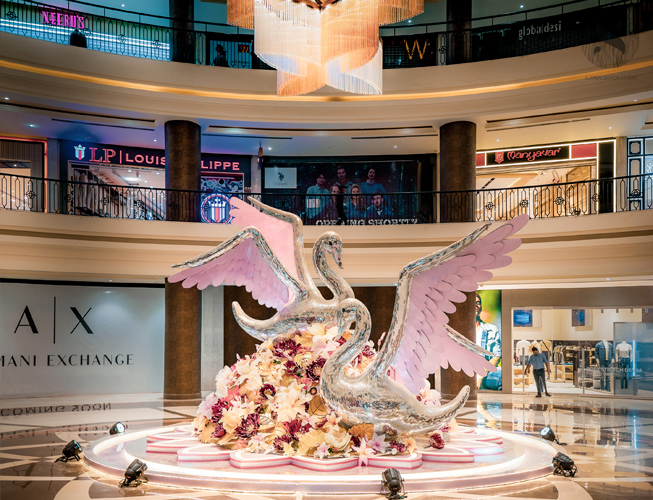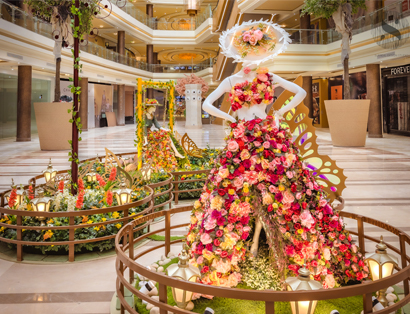 To complement the grandeur of the mall, Surreal Design Studio, India's largest Outdoor Decor agency, designed and executed the launch decor with the highlights being the floral Installations. The floral-themed decor grabbed massive attention from consumers and the industry alike for the sheer scale and quality of detailing. While resonating with the Mall architecture, the décor elevated the visitor experience several notches.
These unique installations reflected current trends in design, form, materials and colours. The 6 larger than life installations range between 15ft and 40ft in height. The floral decorations intricately made with handmade, artificial flowers and well-crafted mirror structures enhance the visitor experience in the mall. Also, the accurate use of models and the subtle-colour themes are aimed at projecting the on-going season. The use of acrylic amplifies the patterns, while the warm lights around the installations blend well with the ambience.
ALSO READ: Creativity in Lockdown: OnePlus unveils new eye-catching window display
These awe-inspiring installations dazzled consumers, leading to very high consumer engagement and an indelible visual experience during the crucial launch phase for the Mall. Bloggers and social media enthusiasts alike have appreciated the grandeur and the launch has received widespread acclaim on social media and through news coverage.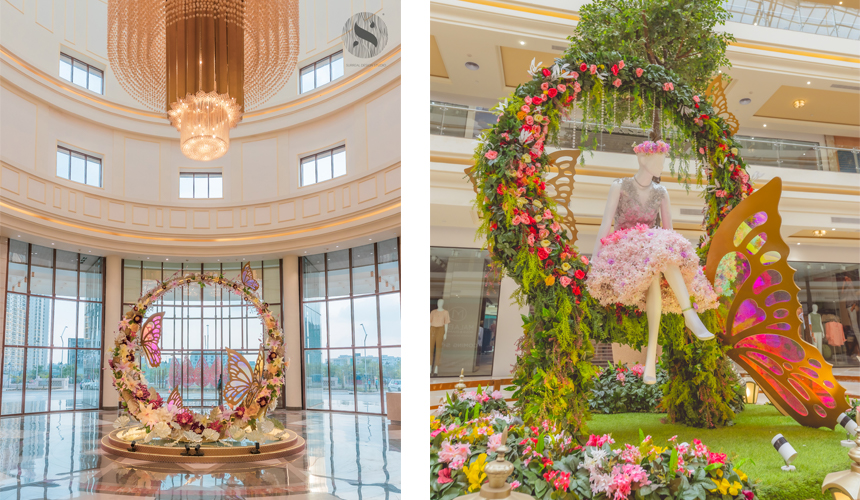 Speaking on the campaign - Rahul Soni - Founder of Surreal Design Studio says – "We've worked very closely with Phoenix Palassio during their launch to deliver a visual experience which befits the grandeur of the mall. The decor is contemporary, very global in thought and is in line with our philosophy of delivering larger than life and innovative concepts that bring about scale and consumer engagement of the highest order."