Creativity in Lockdown: OnePlus unveils new eye-catching window display
By Mohit Manghani | August 24, 2020
The delightful new window, executed at brand's multiple stores, has been carried to perfection by Catalyst Design under the supervision of the brand.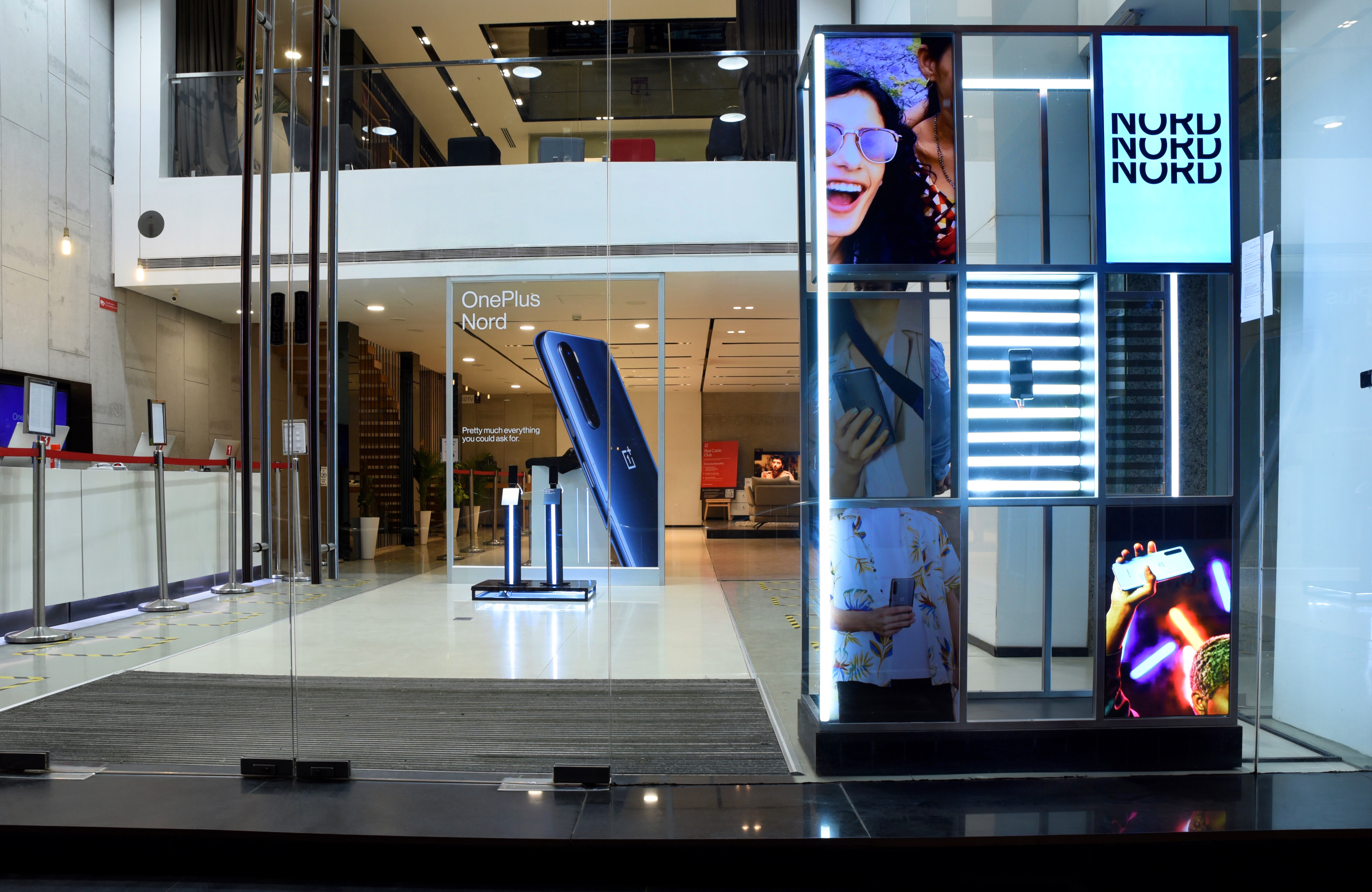 OnePlus Nord is the latest offering from the global technology brand, OnePlus that aims to make the OnePlus experience accessible and affordable. The brand's new eye-catching window display epitomizes the brand's ethos and elevates the visitor's experience a notch higher.
The window display is created using expressive and edgy creatives and pays close attention to artful details. Darshana Bala, Offline Marketing Head, OnePlus explained, "In a month-long pre-launch campaign, OnePlus Nord emerged as the highest-selling variant during Amazon Prime Day. Given the demand from the market for OnePlus Nord, one of the prime objectives of using the window display was to make it attractive to catch the eye of our target audience. Using creative, expressive and edgy creatives, we created window displays. We also created a minimalistic skeleton that has opaque slots that allow users to look into the store while checking out the window display."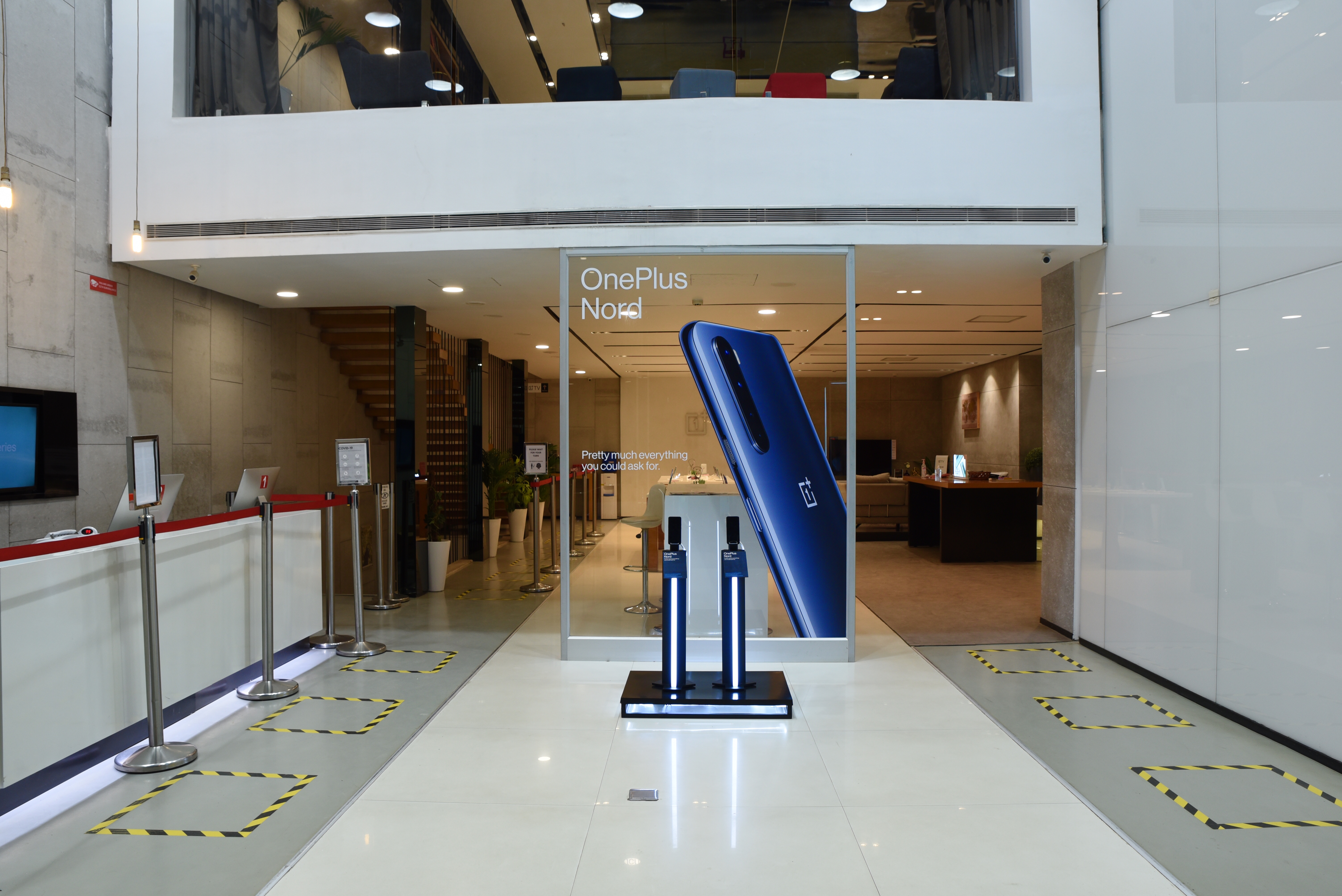 The window concept is currently executed at the brand's 7 stores and will be carried across other stores in the coming months. Throwing more light on the elements used in the design, Tim Peng, Offline Sales Head, OnePlus shared, "The display consists of multi-layered design that had visuals with different effects, i.e, non-lit, backlit and even a dynamic screen playing video contents. These different elements were used together to highlight the smartphone features and also make it attractive to consumers. For example, to showcase the exceptional camera feature we have installed sleek inlay backlit frames."
ALSO READ: Taneira unveils its enchanting Florelle window
Tim further added, "Finally, the frame was complimented with the same acrylic rods as the outer shell. The in-store engage pedestal is a sleek tripod-like structure emblazoned with lit rods on 3 sides. With the right communication, the display raises awareness and educates the consumers about Nord."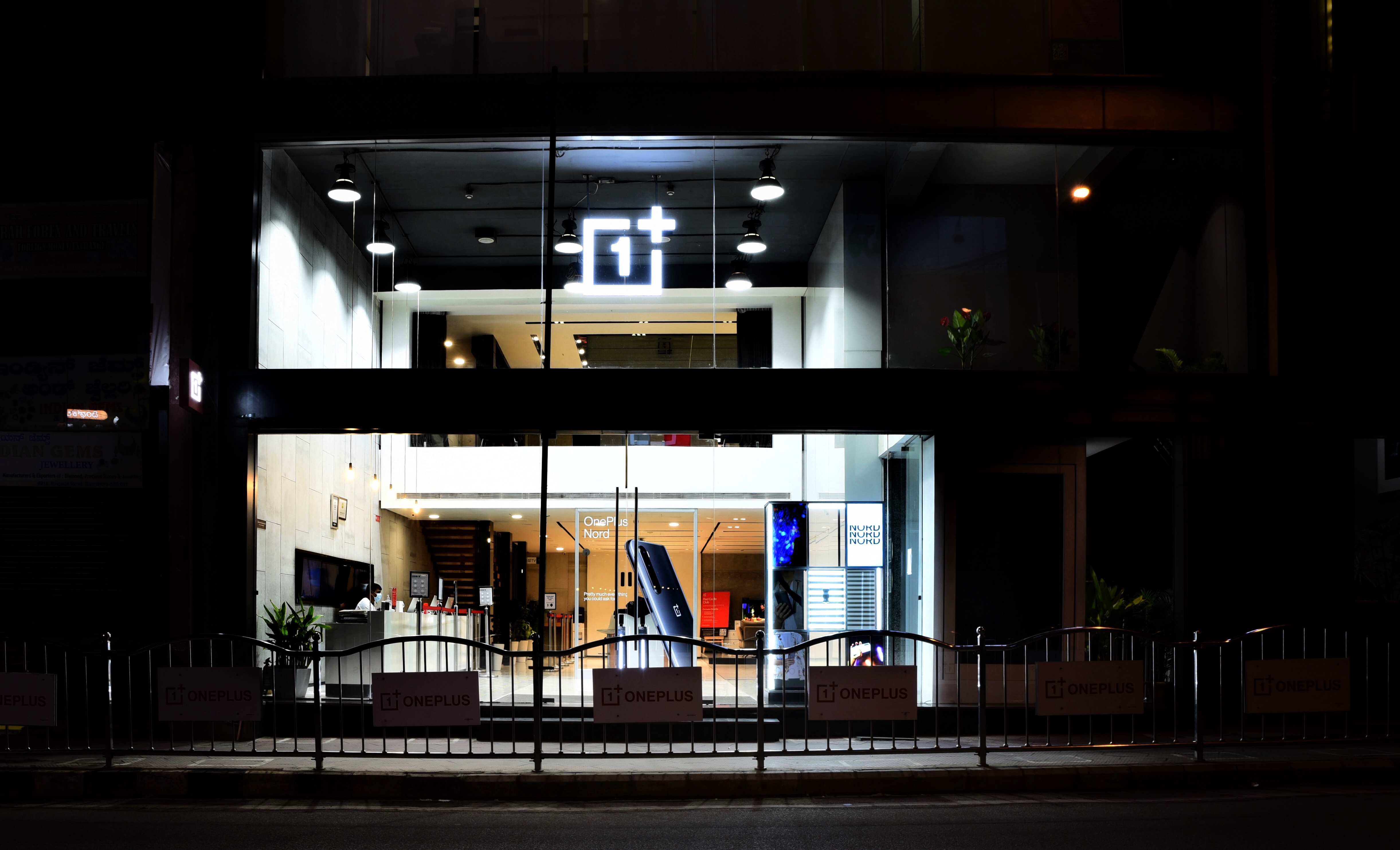 The entire campaign at retail was conceptualized and executed by Catalyst Design under the supervision of the brand team. "We all are living in new times and in these new times, there were several challenges such as logistics, production, etc. However, even with the challenges, the team worked hard to deliver the final results", Darshana concludes.