Puma uses a mix of fabric and vinyl graphics for Muse Echo campaign
By Satarupa Chakraborty | May 05, 2018
Executed at 20 premium flagship Puma stores, Muse Echo campaign showcased a substantial use of vinyl and fabric graphics apart from backlit props, lit display, digital screens etc, as part of the brand's window and in-store visual merchandising scheme.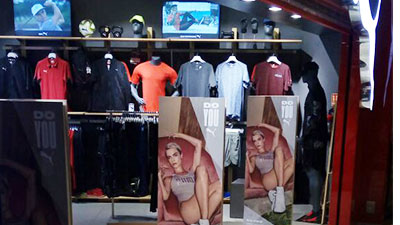 Sportwear major Puma, to promote their premium footwear and combination apparel line, Muse Echo, has used a mix of premium vinyl and fabric graphics at 20 flagship stores across India. The campaign also called for a mix of backlit props and lit display of footwear amongst window and in-store VM representations.
Talking to Retail4growth, Samarjit Rajkumar, Head – VM, Puma India, told, "We launched this campaign in some of the few premium markets at some of our flagship stores. We used a mix of vinyl and fabric graphics, depending on the materials that the respective stores are familiar with. We also included digital display to promote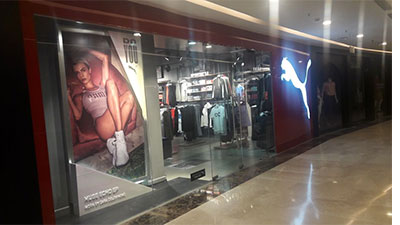 the campaign at some selected stores."
Amongst some of the vendors, HG Graphics and Eye Candy handled north India, while a part of west market was handled by Mumbai-based Laxmi Arts, while Sigma Scan handled the east market and Bangalore-based Adison Studio executed in the south stores.