Raymond's window ushers in the Christmas spirit
By Mohit Manghani | December 12, 2019
Raymond's spectacular festive window epitomizes the spirit of Christmas and takes the ebullient mood a notch higher.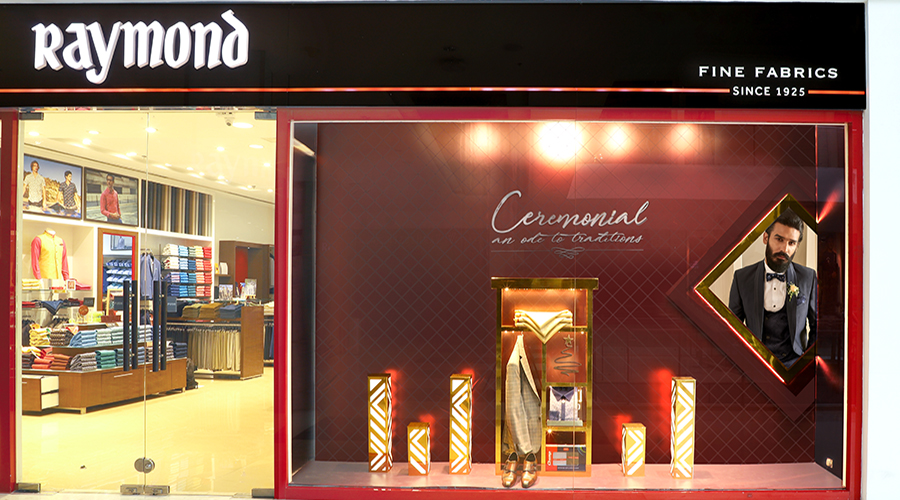 Christmas may seem like a while away, but Santa Claus always comes to town a lot earlier. It seems even the brands are getting in on the act early this year. Raymond's new festive window acts like a 'welcome mat' for a wondrous shopping experience and depicts the different hues and colors of the joyous occasion.
Commenting on the window display, Shradha Kurup, Head Visual Merchandising, Raymond Ltd said, "Our latest campaign is the Raymond Ceremonial Campaign that we have brought live through our windows at all of our 1000+ Raymond Stores. Our campaign highlights the complete ceremonial & ethnic range of apparel and fabric available in store. Our campaign showcases the unlimited possibilities and the many styles of the Bandgala, Sherwanis, Bundis and Tuxedos available at the stores with an underlying theme of An Ode to Tradition."
Read the detailed report in December 2019 Edition of VM&RD Magazine.