The good old charm of a hand-crafted window
By N Jayalakshmi | October 16, 2023
At a time when brands are vying with one another to create digital windows, here is the Ritu Kumar store window, executed by Eye Candy Visuals, which celebrates Indian craftsmanship while being green-friendly too.
From chemical free paints and hand-woven Varanasi carpets, to wooden podiums wrapped in traditional durries and hand made jute baskets, everything about these Ritu Kumar store windows spell craftsmanship and sustainability. It is especially refreshing, given that today we live in a digitally saturated environment. As Rohini Patney, Sourcing and Procurement Head at Eye Candy Visuals, which created these window displays, says, while speaking about the window project, "When we got the design concept from Ritu Kumar, the whole idea essentially was to involve local artistes in the making of the windows, while also keeping the sustainability part in mind. Today when windows are moving in the digital direction, we wanted to create something diffferent that celebrates the craftsmanship of Indian artisans and conveys the human touch. And it was a truly satisfying experience, especially to see the passion and effort that went into the works of the craftsmen."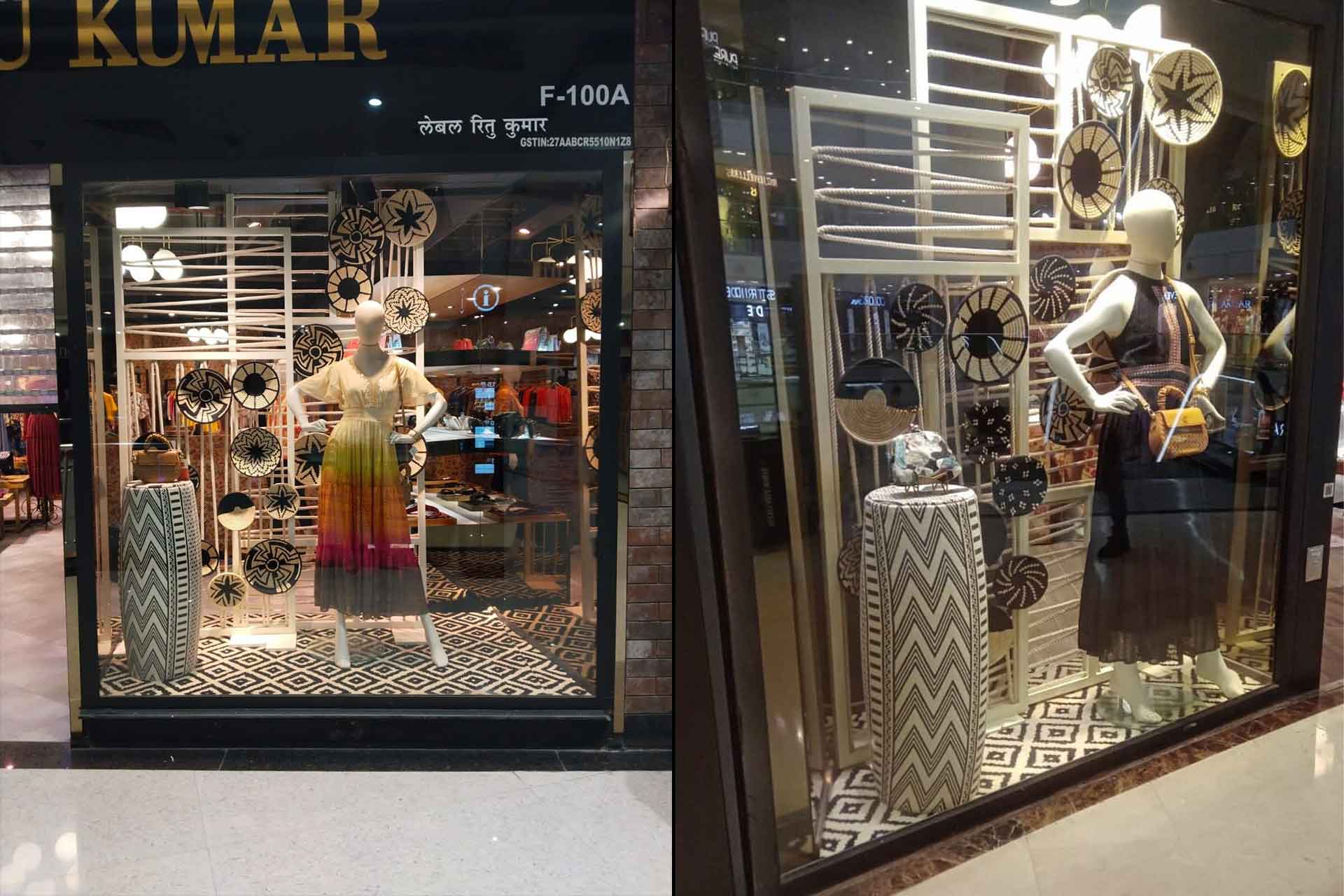 The windows have already been rolled out across four stores - two in Kolkata, one in Delhi and one in Mumbai, with three more to come up in Bangalore soon. Creating such labour-intensive windows obviously came with its own challenges. While the gigantic sizes of the frames was one challenge, the other bigger challenges came with choosing the more difficult but satisfying options, which would do justice to the whole purpose. This included choosing a hand woven carpet to wrap the podium, as against using digitally printed vinyl wraps. As Rohini informs, this meant longer timelines and greater effort, but it was worth the effort.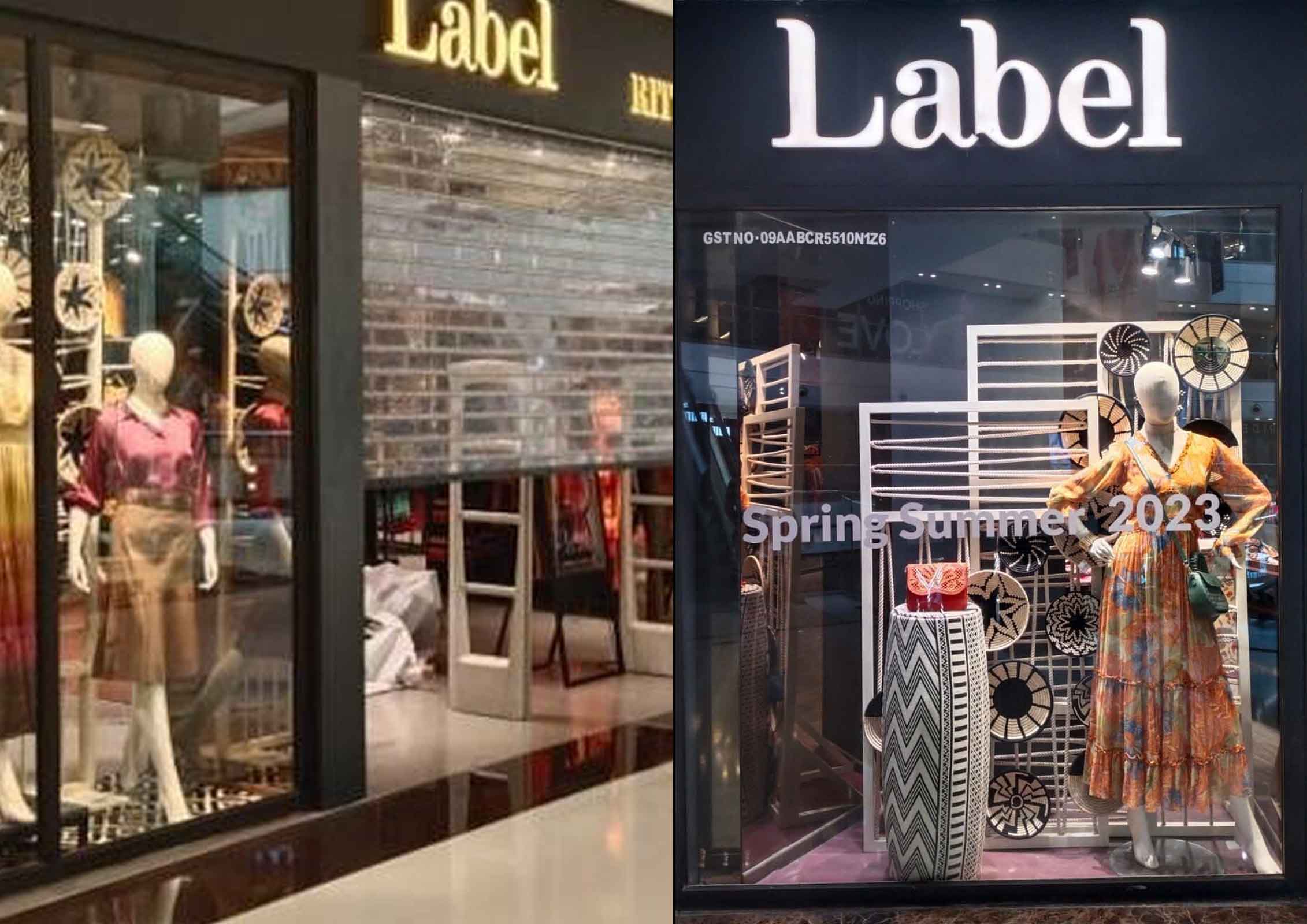 Rohini sums up, speaking about the need to create such touchpoints that are both environment friendly and human centric, and how Eye Candy Visuals follows a similar approach for the same reasons, "Whether it is in terms of avoiding flexes and vinyls, using recycling processes, or using eco-friendly materials, we make sure not to compromise on the sustainability aspect, even if it involves more challenges. Also, today when we are surrounded by digital touchpoints, it's important to celebrate the human touch and human effort."