Vallabh Creations: An exquisite and luxurious space for elegant fabric
By Mohit Manghani | September 06, 2019
Designed by Mumbai-based JCA Architects, the splendid space, located in Lower Parel, offers lavish & colourful fabric range.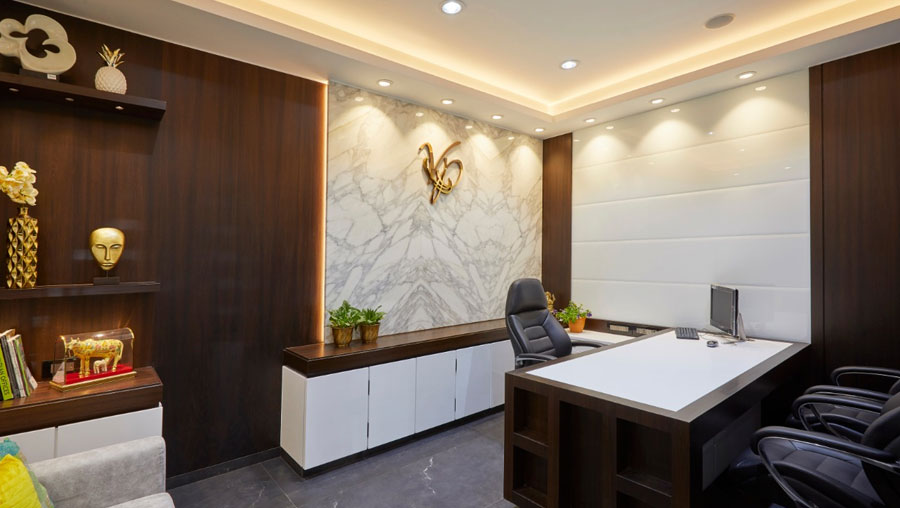 Vallabh creations have made a name for itself in the list of top fabric suppliers in India. The company's new space, located in Lower Parel, Mumbai exudes charm and richness just like the firm's finest fabric range. The team behind putting the creative brief into execution is Mumbai-based JCA Architects.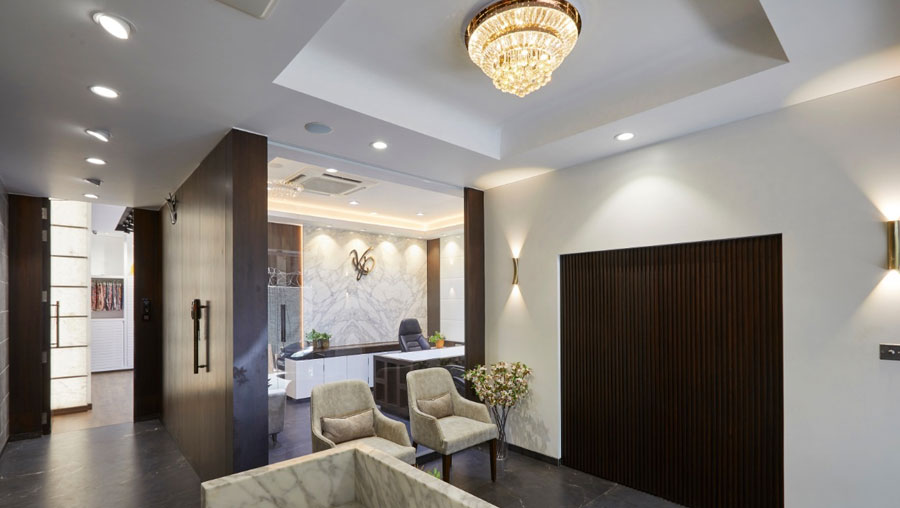 Talking about the store design, Jayant Chheda, Director, JCA Architects told Retail4Growth, "The brief was to create a display space for an established fabric manufacturer from outside the city. The space acts as a medium for retailers to select and buy fabrics from Vallabh Creations in wholesale. The need was to display the elaborate and colourful fabric range that the client manufactures. The idea was conceived with the same parameters. JCA Studio decided to keep the design and materials brighter and spacious to justify the varied colour range of the products. A touch of veneer with elaborate whiter surfaces adds a sense of richness and authority."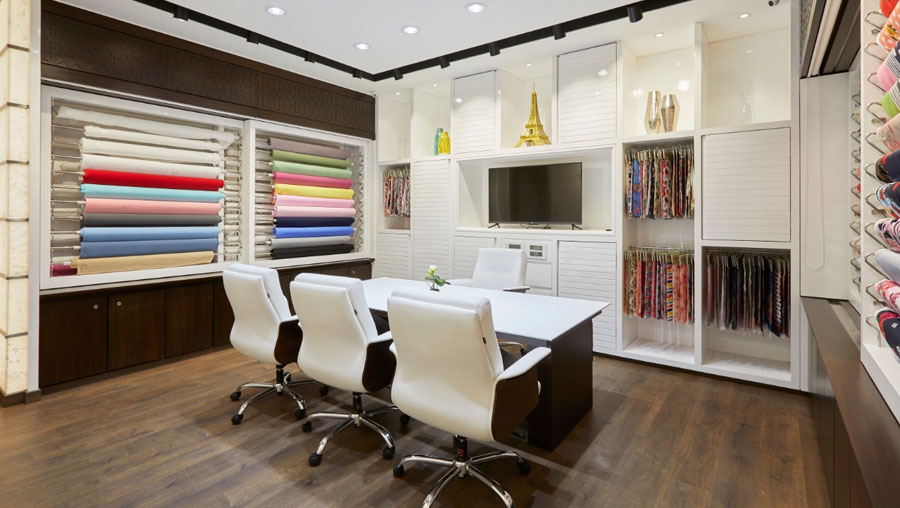 Keeping the floor layout simple, the unit has been divided into reception, executive cabin and sales area. "Various materials like veneer, marble, colour lamination, vitrified tiles, were carefully selected and assembled to create a neutral and bright space to appreciate the fabrics. Lighting was achieved by more target lighting", explains Vikesh Chheda, Director, JCA Architects.
Deodutta Mulye, Director, JCA Architects adds, "The challenging part of the design was to create a perfect display system. The idea was to display a large variety but at the same time it was necessary to avoid making it appear bulky and flooded. We were successful in achieving the right balance."
Dilip Daga, Owner, Vallabh Creations expressed his admiration and said," We have got the best space designed for our beautiful fabrics."
For more updates, subscribe to retail4growth newsletter - Click here
Similar News
Designed by Mumbai based JCA Architects, the store reflects elegance and class, while creating an interactive environment