Van Heusen goes all pastel to celebrate summer weddings
By Retail4Growth Team | March 27, 2019
The brand's new window and store display is based on the theme 'Your Day - Your Way'.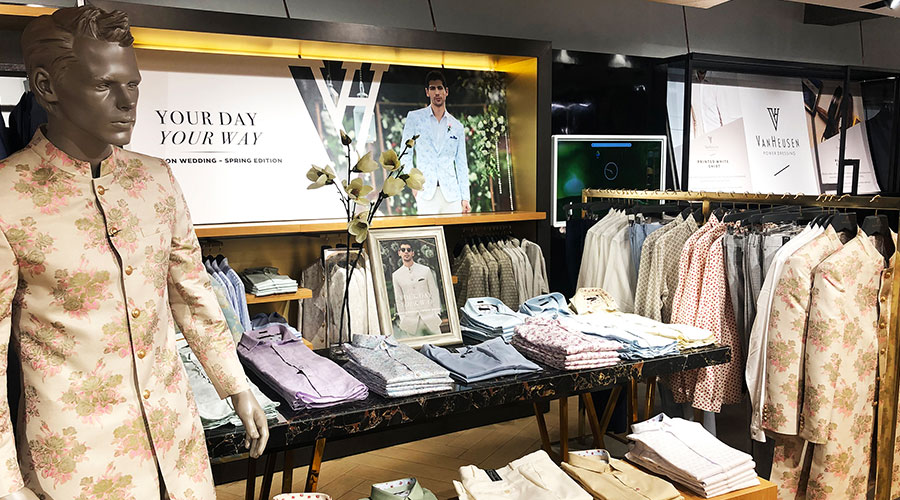 Van Heusen's new Spring Wedding Window & in-store display presentation is inspired from the theme of Summer Wedding (Day Wedding) titled "Your Day - Your Way". The campaign is all about celebrating sunny days and weddings.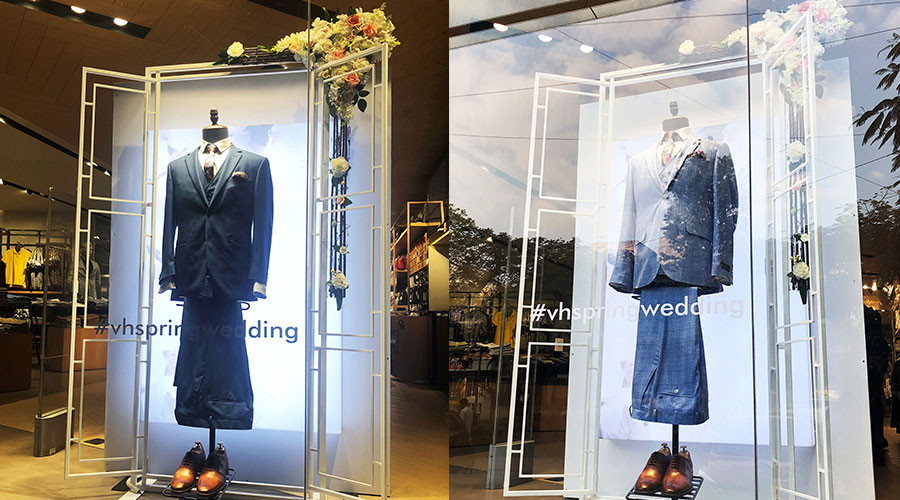 The pastel flowers and greens and the suits in similar shades & gold accents enhance the style quotient and highlight the special occasion for which the collection is meant.
The installation takes into account every step of the consumer journey and the summer wedding mood. The store window display includes an open ornate door adorned with floral arrangements that connotes new beginnings associated with a wedding, followed by lit pastel floral backlit window backdrops that act like a precursor to the customer journey inside the store. A special minimal bust form has been designed to showcase the premium luxury Suit Collection for the special day.
North: Megha Digital
South: Brand Connexions & Shristi Creations
West: Trisha Sarah Digital & Lotus Eventz
East: Comart & Adedge
Mannequin: Clone Mannequin
Similar News
Founded in 1954, Regal Shoes has carved a niche not only as a heritage footwear retailer in India, but also as a contemporary brand that resonates well with the modern shopper. VM&RD brings you a feel of the retail brand's latest store design ID at its Guwahati store, which is spread across 4000 sq ft and designed by Mumbai-based Nudes Design.