Viviana's symbol of hope
By Mohit Manghani | January 06, 2021
2021 is finally here. While this year's celebrations were slightly different than past New Year celebrations, the end result was the same. Streets are all lit up and there are decorations everywhere. And malls are not far behind in welcoming shoppers with themed decorations, games and activities, promotional offers and holiday shopping ideas. Let's take a look at how Viviana mall welcomes the festive spirit and ushers in the New Year 2021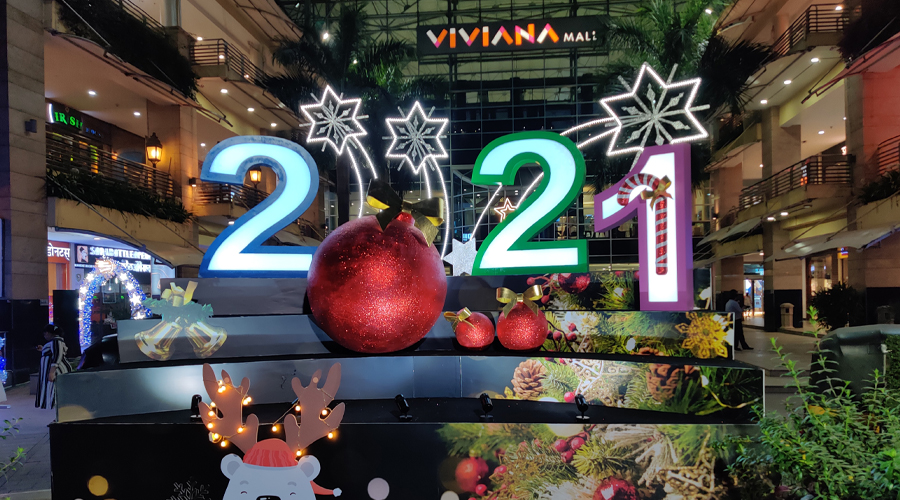 To signify a symbol of hope, light and brightness, Viviana installed two sparkling Christmas trees across its malls. The first of its kind 37 ft high indoor tree, adorned with over 2 lakh mirror pieces, is dedicated to the Corona warriors who have tirelessly and selflessly helped millions of Covid19 victims. Another tree, installed outdoor, is made up of live flower pots taken from their own garden. The 21 ft tall tree and a total of 272 flower plants symbolises the hope and brightness we all look forward from the coming year.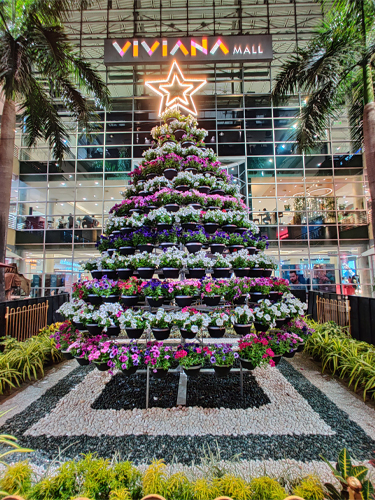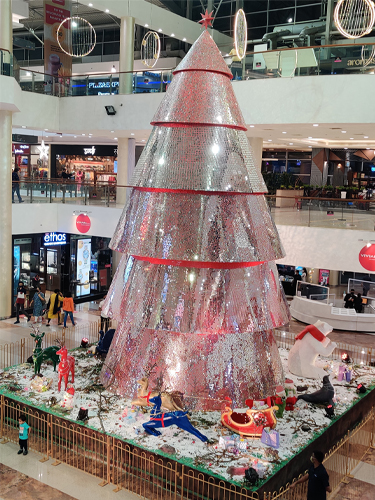 "It is a reflection of the year gone by. In a mall, this is the first time ever that a Christmas tree is installed with real mirror while, the outside tree is made up of real flowers. For the mirror tree, we have appointed Ajitesh Chatterjee, a designer who has learnt designing from London School of Arts, to conceptualize and design. Safety was our priority. So, keeping that in mind, he erected the tree after doing lot of research", says Rima Kirtikar, Chief Marketing Officer, Viviana Mall
The future of shopping
According to Rima, the shopper's mood/behaviour has changed drastically. Earlier, shoppers were reluctant to visit malls, especially during first few lockdowns period. Now, with vaccine trials just some weeks away, the positive sentiments of shoppers have seem to gone up a little.
"We are expecting good amount of growth in footfalls in the mall. If we go by year-on-year (YOY) basis, we are looking at somewhere between 65% and 75% of the last year footfall for December as children's vacation has started, we have got permission to open Fun City in the mall and together with that, restaurants and cinemas are now open", Rima shares.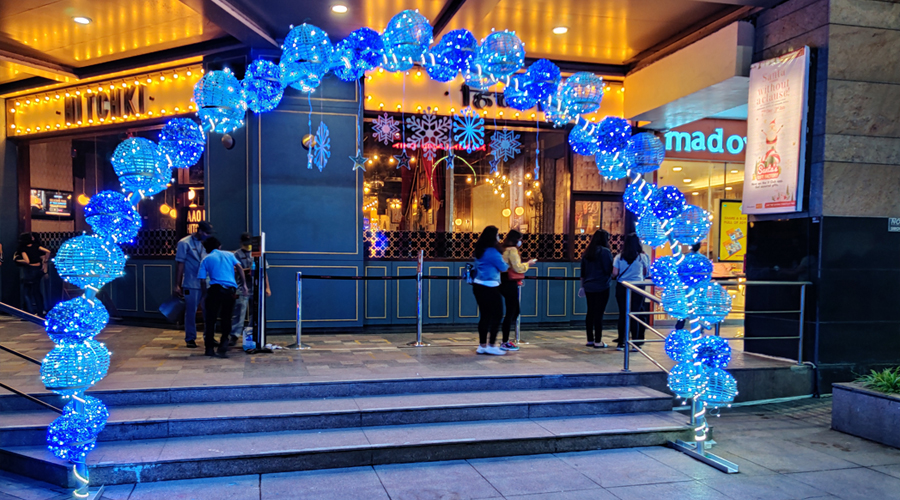 Retail in 2021
Rima shares the outlook of retail brands seems very positive. A great number of players have started offering attractive offers and anticipate complete normalcy by May or June 2021.
"First thing retailers and brands want is their sales numbers to increase. They have already started year-end sale and offering lots of discounts. The sale and different offers will continue in January, even till mid-February, which in fact will make the first quarter of the year quite positive. Also, many of the brands are renovating their stores and making them look beautiful, Rima says.
Omnichannel Retail: A necessity in 2021?
Talking about introducing omnichannel strategies in the mall, Rima shares, "Right now, to be honest, mall doesn't have any omnichannel technology introduced. We just have some payment mode introduced for the food court. When we got permission to open the food court, we came up with a mechanism, wherein a person could stand outside and do barcode scanning. But right now as a mall, the thing is becoming normal. People want to come back to the mall, touch and feel things because there are many challenges in omnichannel offering. For example, as people say, the colour they see in screen is actually not the same when it gets delivered. So, it's better to go, check and buy immediately."