Wrogn's AW19 window showcases art in a new flavor
By Mohit Manghani | January 22, 2020
Executed in a total of 25 stores, the window has been inspired by "Join The Tribe" campaign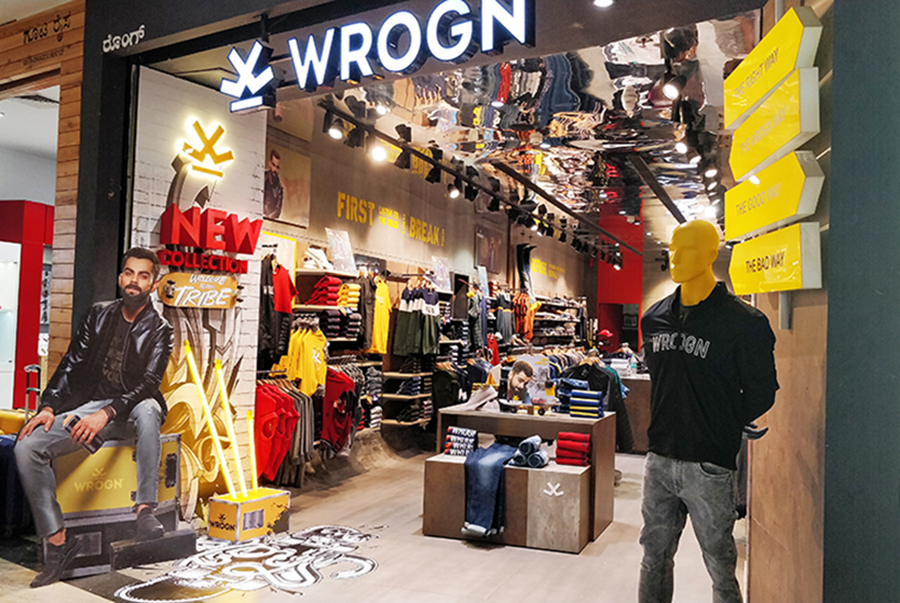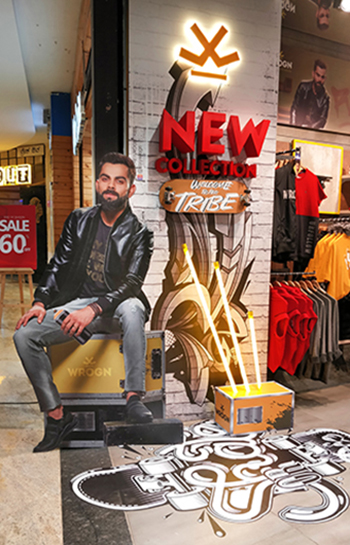 Wrogn, founded by Universal Sportsbiz Pvt Ltd (USPL) and endorsed by the Indian Cricket Captain Virat Kohli, recently executed AW19 window with a unique concept.
Talking about the window's objective, Nishant Poddar, CMO, Universal Sportsbiz Pvt Ltd said, "The AW19 window was inspired by the "Join The Tribe" campaign. This campaign is a depiction of young men who live their lives on their own terms, they take risks, live bold and live free. This particular installation depicts a graffiti artist who does not abide by rules and expresses himself freely through art."
The window has been executed in a total of 25 stores. "This design included a lot of elements like acrylic, wood, vinyl, sunboard, tube lights and a customized skateboard. The colour scheme included grey, red and yellow being the brand color", explained Nishant.
The brand partnered with Shrishti Creations for executing the in-store displays. The design team while executing the installation, that was successful in creating grunge yet clean look, faced its own challenges. "The major challenge is the crunch of space. Most of the stores have open windows and the space available is roughly around 3x2ft. To incorporate all the elements while highlighting the celebrity becomes quite challenging. In this particular installation to give an illusion of a bigger window we used floor stickers thus increasing the space and at the same time not obstructing the path of the customers", Nishant concluded.