Zephyr Toymakers to focus on holistic in-store activities
By Swaminathan Balasubramanian | June 03, 2019
The indigenous toy manufacturing company plans to build mathematical, analytical and logical reasoning skills among children through various in-store activities.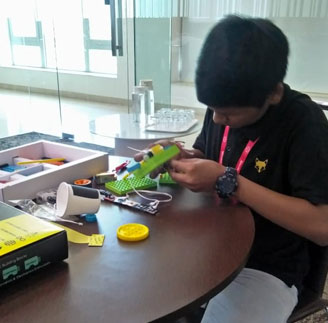 Leading home-grown toy manufacturing company Zephyr Toymakers is leveraging in-store activities focused on building mathematical, analytical and logical reasoning skills among children to build connect with their target audience.
The 35-year-old toymaker, through their distribution network, touches more than 22,000 retail stores across India. With more than 80 SKUs, the toymaker, who was earlier limiting their in-store activities to branding purpose, is now looking for more intangible results from their in-store activities. Speaking to Retail4Growth, Moiz Gabajiwala, Director of Zephyr Toymakers said, "Except in the case of iconic toys like 'Barbie' dolls, most children buy toys only after having a touch and feel experience of the toys. Thus how we present our product to the customer is vital."
Speaking on the retail format, he added this products are sold in a mix of all retail formats – toys stores, stationery stores and children's book stores. "Zephyr Toymakers firmly believes that toys are sold only based on the way it is packed. All our packaging is made in such a way that a kid and parent get complete information on the toy in the top cover," Gabajiwala explained.
"Gone are the days, where a kid would buy a toy based on their aspiration. The sale of a toy is dependent on what a kid aspires to become- a doctor or engineer or a passion for cars. However, it is now a holistic approach. A kid who gets used to fixing the minute part of a car might develop a skill to perform heart-surgeries after 30 years. Thus purchase pattern of toys has to be approached holistically," said Gabajiwala. According to him, the aim of his products serves the purpose of being fun as well as educative.
"The current challenge we face in terms of in-store activities is the lack of space in the retail store. Campaigns related to toys demand more retail space and in shrinking retail space that becomes challenging. On top of that, having quality counter-sales personnel for toys is challenging. Someone who sells toys this month might quit a job to sell sim cards in some other place," pointed out Gabajiwala. He added that his organization first ensures the store sales executives get used to the product in all its aspects before they sell it to others. "Even though we are getting more engagements online, according to us, the end-sales person is the one who takes our products to the customers. Also, moving forward, we will be coming up with concepts around 'technology'. A kid who buys a car should not just play with the car but should also know how the gear function works," Moiz added.
The coming year, Zephyr Toymakers is planning to bring 3 or 4 more SKUs.
Similar News
It has been a spirited run in the Indian market for Brown Forman, producers of the world-famous whiskey brand, Jack Daniel. Retail4Growth captures the liquor major's approach to retail visibility and activation in the Indian market.
Creating an interesting gaming activation, Britannia Treat taps the kids and teenage segment at retail stores with the 'Treatanaut' campaign.