COVID-19 : End-to-end solutions will become more critical, says Igor Rikalo, President, o9 Solutions
By Mohit Manghani | August 03, 2020
The retail shopping experience today is about data-backed customization and experience. As a result, many brands are looking to encompass the best of both worlds- the sensory experiences of the physical along with the ease and personalization of online shopping.

For that matter, o9 Solutions, a premier AI-powered platform, is helping brands and retailers bolster the inherent physical element of retail and enabling them to make faster, intelligent business decisions with the help of right technologies. In a special interaction with Retail4Growth, Igor Rikalo, President & Chief Operating Officer, o9 Solutions shares how its AI-based platform seamlessly fuse the physical with the digital, their recent tie up with Future Group and more.

1. Can you first take us through your company & clientele profile?
o9 Solutions is a premier AI-powered platform for driving digital transformations of integrated planning and operations capabilities across different industry verticals. With o9's AI-powered solutions, enterprises can achieve faster, smarter decision making and execution.Whether it is driving demand, aligning demand and supply, or managing P&L, any planning process can be made faster and smarter with o9's AI-powered digital solutions. Since the o9 platform is cloud-native, latest technology innovations—such as graph-based enterprise modelling, big data analytics, rapid scenario planning, collaborative portals, easy-to-use interfaces, and AI/ML algorithms - can be onboarded into one interconnected platform.
We work with category leaders from all sectors like retail, consumer goods, apparel, consumer electronics, industrial manufacturing, and oil & gas. Globally, we work with clients such as Walmart, Nestle, Starbucks, Google, Caterpillar, Bridgestone, among others. Our Indian clients include Asian Paints, divisions of Aditya Birla Group, Future Group as well as Tata Group.
2. What led to develop and launch o9 Solutions? What were the key market drivers?
Traditional supply chains focussed primarily on internal data to make decisions and there was a lack of visibility of external demand and supply drivers. Organizations relied heavily on consulting / IT teams to drive value. Lack of user adoption and the use of legacy systems led to inefficient planning processes and lower productivity. At o9, we saw that new advances in digital technologies could make amazing things possible. o9 envisions to provide the customer with superior usability with rich features such as a recommendation engine, smart alerts, and user-friendly web, excel, and mobile interfaces for different personas in an organization. Our rich legacy of planning from the i2 world combined with the above points and the cloud-native nature of the platform has helped drive superior user adoption, increased planner productivity, and a very agile time to value delivery.
ALSO READ: A seamless omnichannel platform for startups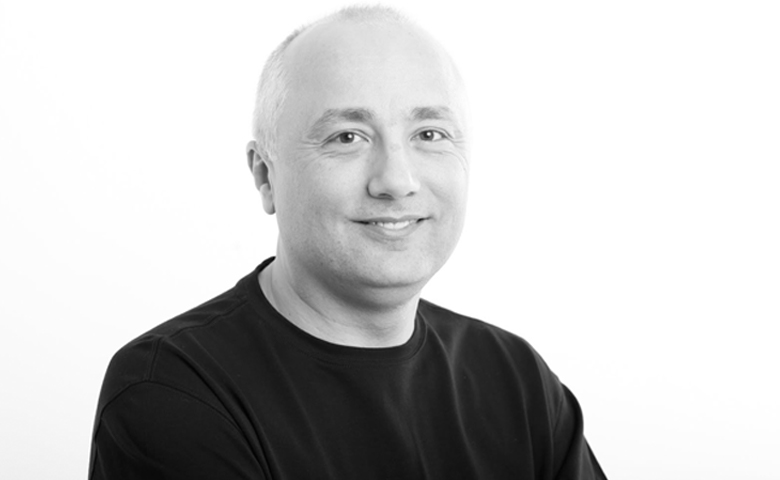 3. Recently Future Group entered into a partnership with o9 Solutions in their Retail 3.0 journey. How do you plan to enhance customers' experience through this tie-up?
o9's AI-powered platform will drive forecasting and replenishment activities for Future Group's different retail format stores in India and will support the latter's 1500 stores across 450 cities. As Future Group focuses on its new digital strategy, Tathastu, ushering Retail 3.0, which blends technology with brick and mortar retail, o9's integrated supply chain platform will provide the ability to support Future group's retail scale with embedded forecasting intelligence.
The o9 platform will enable the retailer to use both internal and external demand drivers while planning for promotions, combined with powerful machine learning algorithms, to create a demand forecast. The partnership will also enable Future Group to increase revenues and reduce costs while improving customer service and enhancing employee productivity.
4. Speaking about o9 platforms, how does the tool help retail brands to engage with the last-mile audience & to define personalized experiences at scale?
Today, as never before, retailers need to stay 'always-on' with the customer and key drivers enabling customer satisfactions are retail store experience, value, and merchandise selection. To execute their value propositions, o9 enables retailers to focus on these primary factors-
· Personalization: assortment planning around clearly segmented assortment structures, incorporating loyalty data to do promotions planning at an Omni channel level
· Performance: quality execution by using advanced algorithms, machine learning capabilities, Predictive Analytics, and Big Data.
· Scale: Fingertip visibility to all information systems such as Point of Sales data
· Collaboration in a single integrated platform.
The business value of getting this right is huge and o9 is extremely focused on helping our retail customers achieve it in the shortest time possible.
5. What kind of challenges did you face while launching o9 platforms?
Master data management is a key challenge that organizations face today. With the agile nature of the cloud-native o9 platform powered by the enterprise knowledge graph technology, we are able to overcome the challenges of data governance and integration and maintain master data from different ERP systems in the o9 platform. Organizations also differ in the level of maturity and we work with our customers to mature their processes at their own pace.
Change Management is key to driving a successful implementation. Based on prior experiences, the functional gaps, and the (adoption) challenges found in existing solutions, we set out to develop a true next-gen platform overcoming key gaps in legacy solutions by utilizing all the latest technological innovations now available.
o9's Planning and Forecasting Center of Excellence as well as the Customer Success teams are always available at the service of the customer to enhance their planning processes.
6. What have been some of your key observations with regard to brands deploying technological solutions during lockdown and now? Any specific trend or demand from buyer's side?
o9 Supply Chain Control Tower enables customers to accelerate their supply chain response to disruptions from the COVID-19 pandemic by providing end-to-end supply chain Visibility, automated sensing, real-time planning, and responsive fulfilment.
One of our customers in the beauty industry was able to quickly react to the Coronavirus situation using the o9 platform and minimizing value leakage in their supply chain. With COVID-19, much of the travel has been curtailed and as a result, the demand for these products declined sharply in key growth regions, also leading to excess inventory. Using the o9 platform the company was to manage their frequent and significant forecast reductions, re-define events and associated forecast assumptions, and create/delete events using our superior demand planning capabilities. Supply planning provided the ability to quickly analyse multiple scenarios of events and drivers, evaluate and clearly communicate forecast changes, and related valuation impact to management.
7. Looking at the current situation, what kind of patterns do you foresee when it comes to your client spends on technology post Covid?
As the importance of the supply chain becomes more strategic during the pandemic times, executives need to focus on agile S&OP and rapid scenario planning going forward in the future. Technology spend budgets will be re-evaluated through a new lens that revolves on savings, agility, and resilience overgrowth and experiences. Businesses across the world were undertaking large changes, even before the pandemic, but this crisis now provides an opportunity to hasten the transformation which will be imperative to the existence of many. Being cloud-native, the o9 platform is a low OPEX solution with no shelf life. Unlike competitors, it is not restricted based on the number of users.
8. As a tech player what would be your recommendation to brands/retailers on catering to the post Covid shopper better?
Post COVID, there will be a higher market need for end-to-end solutions to sense and respond to risks and opportunities earlier as well as drive long-term structural cost improvements. Retail companies need to become more agile and responsive to become more resilient. The COVID-19 crisis has exposed significant weaknesses in how organizations run their businesses today. Data remains critical for effective planning. One thing has become very clear, operating any enterprise on the basis of Excel spreadsheets is not sustainable, not good for business, and not good for the planet either, especially in times of intense disruption. With COVID-19, Executives need to redirect their efforts on accelerating digital transformation of planning and operations capabilities to replace legacy systems and drive structural improvements in resilience, agility, and cost management. We would recommend investing in capabilities, such as Demand Sensing, AI-enabled forecasting, and driver-based supply management to detect demand/supply risks and opportunities much earlier.
Related Viewpoints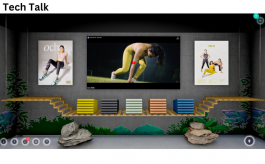 CEO, VOSMOS
Who says virtual can't be experiential? Welcome to Meta Commerce!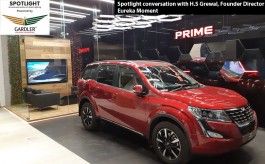 Founder Director, Eureka Moment
"Lighting is what enhances a space"