Experiential retail in Metaverse - hype or opportunity?
By N Jayalakshmi | May 20, 2022
In a Metaverse driven retail environment will store designers and retail solution providers need to upgrade their expertise and explore immersive virtual solutions to keep up with their retail clients' need to engage with their end customer on the virtual touchpoint?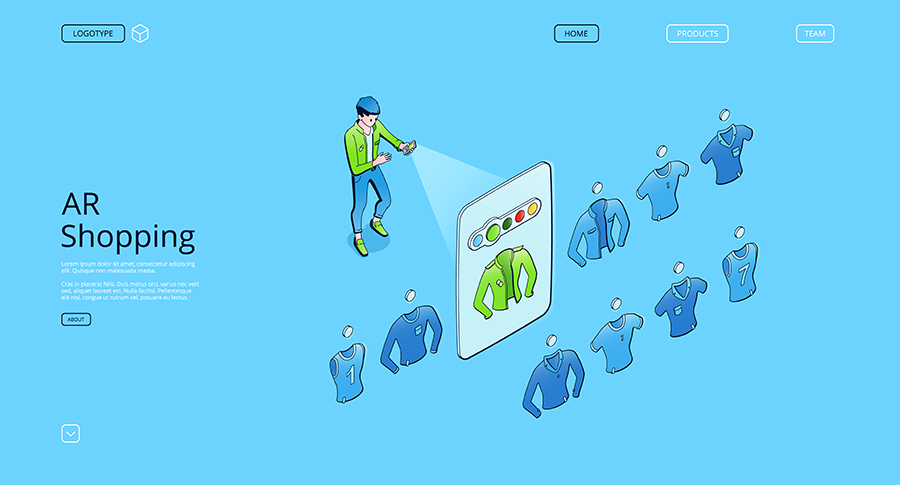 Virtual Avatars, NFTs, Avatar Fashion- all byproducts of an era caught up with the idea of Metaverse. Some of us are already shrugging these off with dismissive skepticism that is perhaps characteristic of the pre 90s generation. A few others among us are waiting and watching, while the other few are already infected by the Gen Z excitement over all that the Metaverse promises. But I have yet to hear a crystal clear definition of the term Metaverse. Even experts admit that there is still no clear definition of Metaverse, except the suggestion of a parallel virtual universe/reality, where everything we do in our physical world can be replicated and heighten our experiential quotient with the aid of technology.
Nancy Berger, SVP at Hearst Media and Publisher of Cosmopolitan, Seventeen, Men's Health and other publications, writing in the Forbes, says, "The Metaverse will become the next social network. It's how people will interact one-to-one in ways that social media now can't accomplish. Once that happens, it will likely displace existing forms of social media and that's why Facebook is spending so much on developing the Metaverse, they don't want to see their revenue stream get taken by another developer of the technology."
Well, that's food for thought. But what does Metaverse mean for brands operating in the retail space and what does it mean for the eco system surrounding retail - the store designers, and solution providers catering to retail? Some international brand are already investing in virtual avatars of their products catering to the virtual avatars of their customers and in the hardware that supports these experiences .
Leading independent programmatic DOOH ad tech company Hivestack recently announced the launch of a new research division that will focus on exploring in-store, programmatic media activation in the Metaverse. This has come on the back of the trend of big-box retailers taking the next steps in their digital offerings and developing Metaverse equivalents of their physical venues.
So this means that when the Metaverse stores launch, consumers will be able to wear VR headsets and have a immersive virtual experience that is similar to their physical experience of walking down a physical store. Reports already suggest that consumer engagement in the Metaverse will far exceed current online experiences. So where does that leave an industry that revolves around the physical, brick and mortar store? Will store designers need to upgrade their expertise and explore immersive virtual design solutions? Will store fit-out manufacturers and suppliers of lighting solutions too start to look at digital/virtual integration into their offerings? Well, perhaps it's a bit of a stretch to imagine and conclude that an entire industry has to suddenly re-look everything simply because of the sudden buzz called Metaverse. But then history has shown that business success belongs to the forward looking and those who are well armed while anticipating the future. So even though, it's premature to investing in solutions that cater to the Metaverse, it would perhaps be worth the while to understand what it would entail to help retail clients enagage with their end customers on all fronts - the physical and the virtual.