'Men's innerwear segment is mundane and needs a life'
By Subhro Prakash Ghosh | December 29, 2014
Offering designer men's innerwear for the first time in the country, Zioro as a brand stands out in the domestic market with its exclusive designs and product range. Targeting the youth, the brand plans to increase its retail footprint across India including 10 EBOs in the next one year. Jubilee Cardozo interviews Navinn Seksaria, Managing Director, Zoiro Lifestyles, and finds out the brand's retail plans.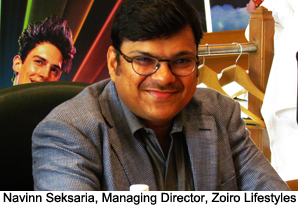 Eyeing the burgeoning potential of the innerwear market in India, Zoiro, the premium Italian designed innerwear brand for men, is focusing to launch innovative products and also expand its presence across India aggressively. Launched in 2013, Zoiro is targeting a turnover target of Rs 400 million in the next one or two years. "Zoiro evolved from a thought process, the thought of PIE - perspective leading to innovation, executed to excellence will give infinite success," says Navinn Seksaria, Managing Director, Zoiro Lifestyles.
Rapid expansion with innovative product range With its innovation and design sensibilities of a super-premium brand, Zoiro is positioned slightly above premium at the moment. It attaches itself strongly to the youth in the age group 18-35 years. Elaborating on the inspiration behind creating a men's innerwear label, Seksaria says, "The perspective was that the men's undergarment segment is mundane and needs a life. Hence, innovative products were designed with the help of the best Italian designers." Seksaria says they are catering to a new segment of consumers hence, they don't have any competition. "All available options are in different segments of basics, whereas we believe in design and innovation, hence, we don't have any credible competition till date," he opines.
Expanding retail horizons
Zoiro is present in almost 800 MBOs across the country, and available in large format stores as well. "Major LFS stores have welcomed us and given position in their first category stores including Shoppers Stop and Central. We are also present on almost all major online portals like Myntra, Cilori and Flipkart, among others," explains Seksaria.
The company plans to go deeper and make its range available across the country. It is focusing on the east and south India as of now. Zoiro believes India is a subcontinent and every state has potential in itself.
Marketing plans
The company has allocated Rs 100-120 million approximately as part of its marketing budget this year. Distribution has been tied up in major cities and with premium lifestyle stores with a focus on A category stores. Within a couple of months after its launch, the company expects to penetrate the market through 500 outlets. Zoiro recently launched its premium printed party wear range of innerwear that includes exclusively Italian designed denim trunks for men. This revolutionary men's underwear, Zoiro Party, is made from natural fabrics and is exclusively designed by Claudia and Paola from C-WORK-S, the well-known designers from Italy. The Zoiro Party product is available in key metros Delhi, Mumbai, Pune, Chennai, Bangalore and Pune.
Related Viewpoints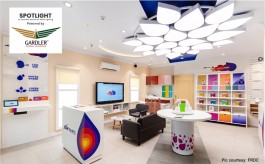 Managing Director, FRDC
'Prefer lighting partners who invest in their own products': Sanjay Agarwal, Architect & Store Designer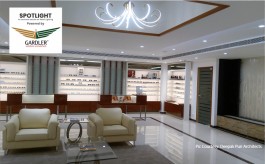 Architect and Principal Partner, Deepak Puri- Architects & Interior Designers
'Lighting should help in selling the merchandise' : Deepak Puri, Architect