'Quality of software & service is very important when you invest in a digital signage solution'
By N Jayalakshmi | September 05, 2023
In this exclusive interaction with Retail4Growth, Gagan Preet Singh Malhotra - Director of Noida based Malhotra Electronics, which sells the Wybor brand of Digital Signage solution, shares his market observations and the company's journey in the digital signage space.
In a highly challenging environment of fragmented attention span, brands are increasingly taking to dynamic digital displays to grab their audience's interest. According to Mordor Intelligence report, the retail digital signage market is expected to grow at a CAGR of 7.56% during the forecast period 2022-2027. It adds that the retail sector is significantly adopting digital signage, with major and upcoming businesses opting for advanced digital signages featuring AI and machine learning to gain the most out of consumer analytics.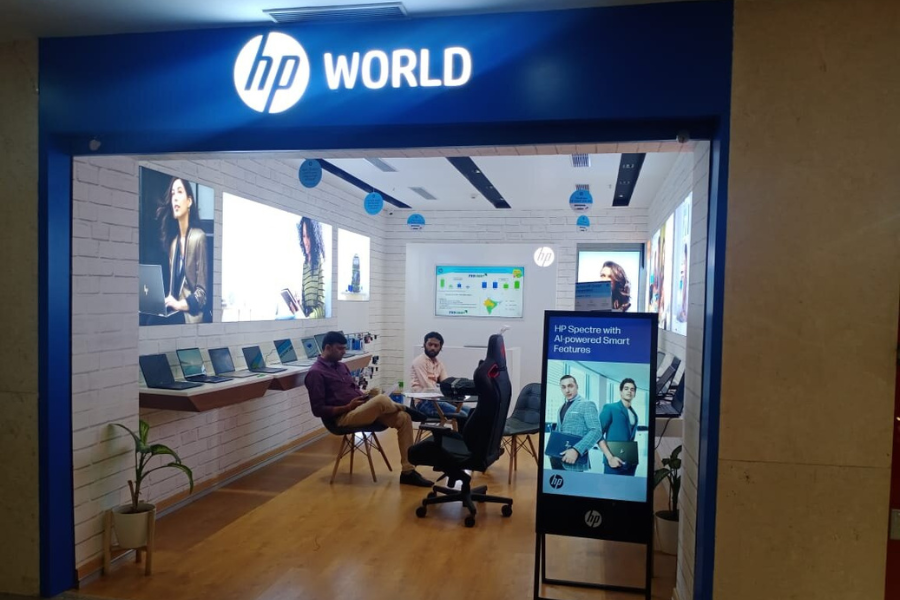 It is therefore not surprising that the industry has seen many players entering with a range of solutions catering to diverse brand needs for dynamic digital presence. For Noida based Wybor, a brand from Malhotra Electronics, the foray into the digital display space happened quite easily, as the company had already been in the business of consumer electronics for the last 45 years, manufacturing LED TVs, washing machines, air conditioners etc. Today the company supplies indoor digital media solutions, including hardware and software, to some of the big brand names including HP, Havells, Ceat Tyres, Godfrey Phillips and Philips Morris, to name a few.
Catering to brands' visibility needs
As Gagan Preet Singh Malhotra - Director, Malhotra Electronics, says, "Since we had a full-fledged manufacturing unit for TVs already, we could easily get into the manufacture of digital signage screens. We make a range of digital signage screens - from 24 inches to 85 inches, besides Video Walls and other innovative products for the retail space, helping brands reach out to their customers in a much more engaging way."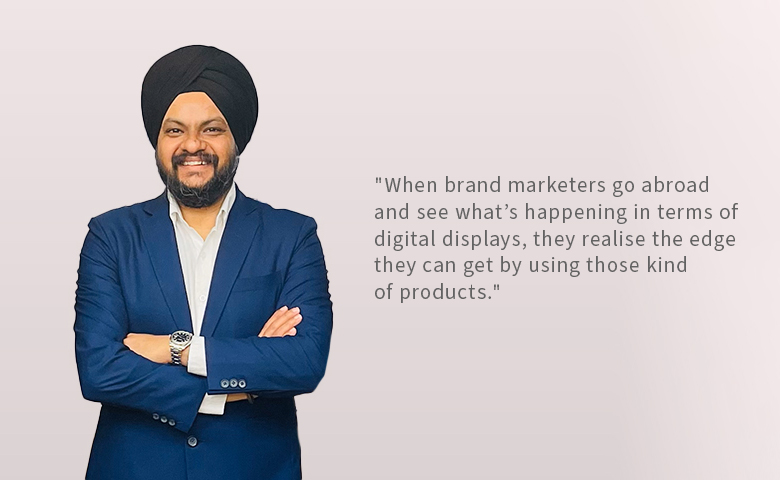 Gagan cites the example of what the company developed for brand Killer Jeans. To enhance the brand's presence at Shoppers Stop, the company created a cabinet with a slim digital signage screen on it's door of the cabinet, thus ensuring optimised usage of space along with functionality and visibility. As Gagan explains, "If a customer goes to a multi-brand store and sees something like this, he or she will naturally be drawn to it and purchase decision becomes easy." He also shares other examples such as a collage of dynamic screens with provision for placing the merchandise right in the middle of it and the screens playing different features of the product all around it. The other example he shares is that of interactive screens for an ethnic wear retailer who needed something to keep the shoppers' families, including children, engaged. There is also the table top digital signage screen that the company is developing, which doubles up as a QR Code screen.
Most of these developments are driven by client needs, which also helps the company define its distinct value proposition, as Gagan shares.
Carving USP
Indeed, in a highly competitive segment such as digital signage, it's very important for players to have a finely refined USP. Speaking about this, Gagan explains, "Our biggest USP is that we have our own manufacturing capacity and we have everything in-house. I would even say we have an edge when it comes to the big names in the space, because we have screens of upto 1000 nits (nit is a unit of screen brightness), whereas many of these big players have screens of mostly 400-500 nits. The fact is that many brands today have brightly lit stores, where the digital screens tend to lose their lustre. So we have increased the brightness of our screens so that the visibility is much better even in a brightly lit store. Our other USP is that we already have a very efficient service network across India for our other existing verticals. So we are leveraging that for our digital signage business too."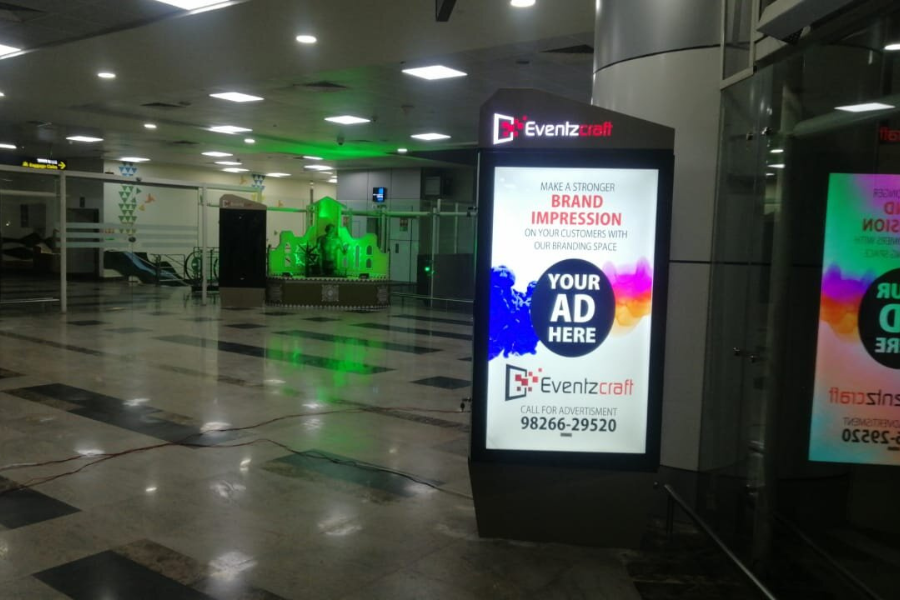 Explaining the USP in a much more relevant context, Gagan says, "Today buyers mostly have only two choices when it comes to digital signage solutions - the big brands or local players. Local players cannot provide the necessary pan-India service and big brands are too expensive for them. So we have pitched in a product that's suited to clients who have pan-India presence, but who seek friendly pricing. And this is one of the reasons we have gained many customers in just one year and have had repeat orders."
In order to match their clientele's requirements the company has also started offering a rental model, essentially an alternative to buyers who may need a large number of screens, but may not be able to invest that much at one go. As Gagan says, these kind options being made available to clients will help the business grow further.
The 'Why' & 'What' of investing in digital signage

For any solution provider in the space, there is always the challenge of convincing the client to invest in digital displays, given the obvious cost factor. As Gagan says, "A screen cost is obviously much higher than say just a poster and the Indian market is yet to catch up with global trends when it comes to dynamic digital screens. So it does take time to convince clients. But when brand marketers go abroad and see what's happening in terms of digital displays, they realise the edge they can get by using those kind of products. They just have to work around the cost constraints. That's why we have products matching specific cost requirements. Also, once clients visit us and see our infrastructure, they gain confidence and reassurance. We also recommend that they start small with a few numbers and then scale up, especially for those who don't want to invest at one go. So if a brand has 1000 stores we suggest that they go for digital signage in just 50 stores to start with. This is more feasible for them."
Sharing other do's for the benefit of anyone wanting to invest in a good digital signage product, Gagan lists down two crucial factors:
Quality of Software: One important factor is the kind of software that comes with the screen . As Gagan says, once the screens are installed, the service/solution provider often becomes inaccesible. This is why ensuring the availability of a robust software is very important, while buying a digital signage solution.
Service: The other crucial factor, points out Gagan, is service bandwidth and network. It's always good to go for a company who has pan-India service network with a structured hierarchy of service personnel.
Indeed, manufacturing capacity/brand credibility, service network, software quality and pricing - if these can be ticked off your check-list, then you are assured of the most important parameters in the digital signage solution you are investing in.
Related Viewpoints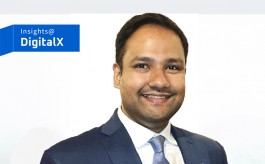 Founder & CEO , LOCAD
"Advertisers today recognize that embracing tech-driven solutions is essential"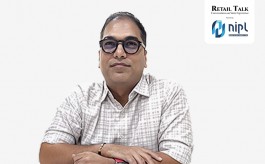 Principal Designer, Shravan Design
"Creativity is about working around limitations"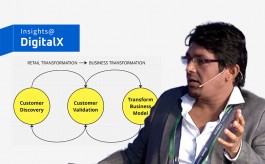 CEO, Digital Tranzform Pvt. Ltd.
"Technology is a medium like clay that can be crafted & shaped into profitable solutions"