Why the right lighting partner makes a difference to store experience
By N Jayalakshmi | March 24, 2022
At a time when brick and mortar retail attains greater significance, having survived the onslaught of pandemic, every element in the store makes a huge difference. When it comes to lighting, many factors go into it, not the least of which is the lighting solutions partner. Here's a recap from our series 'Spotlight', presented in association with retail lighting solutions company Gardler, in which architects and store designers shared their views on their approach to lighting and how how the right lighting partner/supplier makes a difference.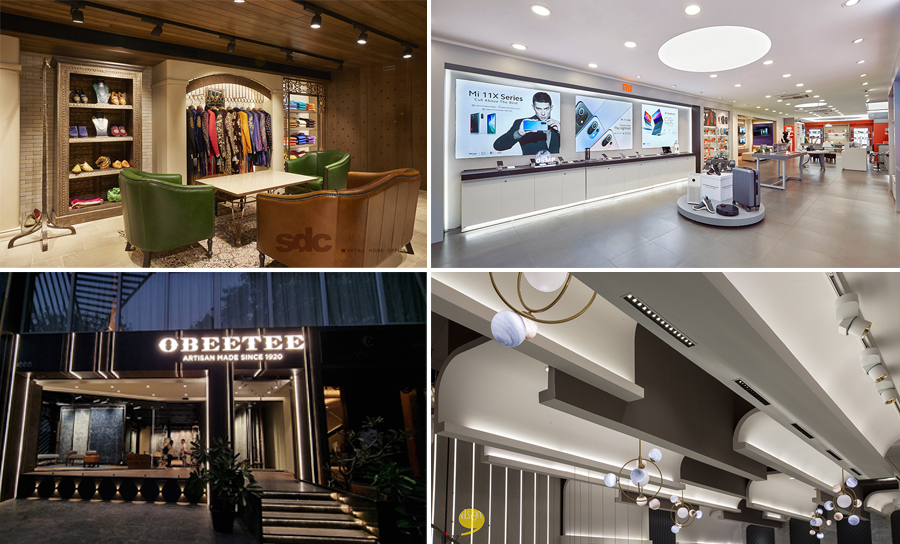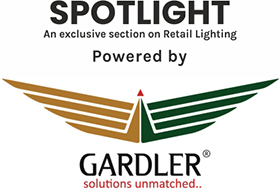 Lighting can truly make or break a store and yet not many retailers are aware enough about the need to invest in the right kind of lighting or how to plan the right kind of lighting, as is evident from the views shared by store architects and designers as part of our series 'Spotlight', presented in association with retail lighting solutions company Gardler. Equally important is the role of lighting suppliers/partners in planning the right kind of lighting solutions for a store. Here's a quick recap of the views shared by retail designers and architects on how the right lighting partners make a difference to a store design project and how to evaluate them.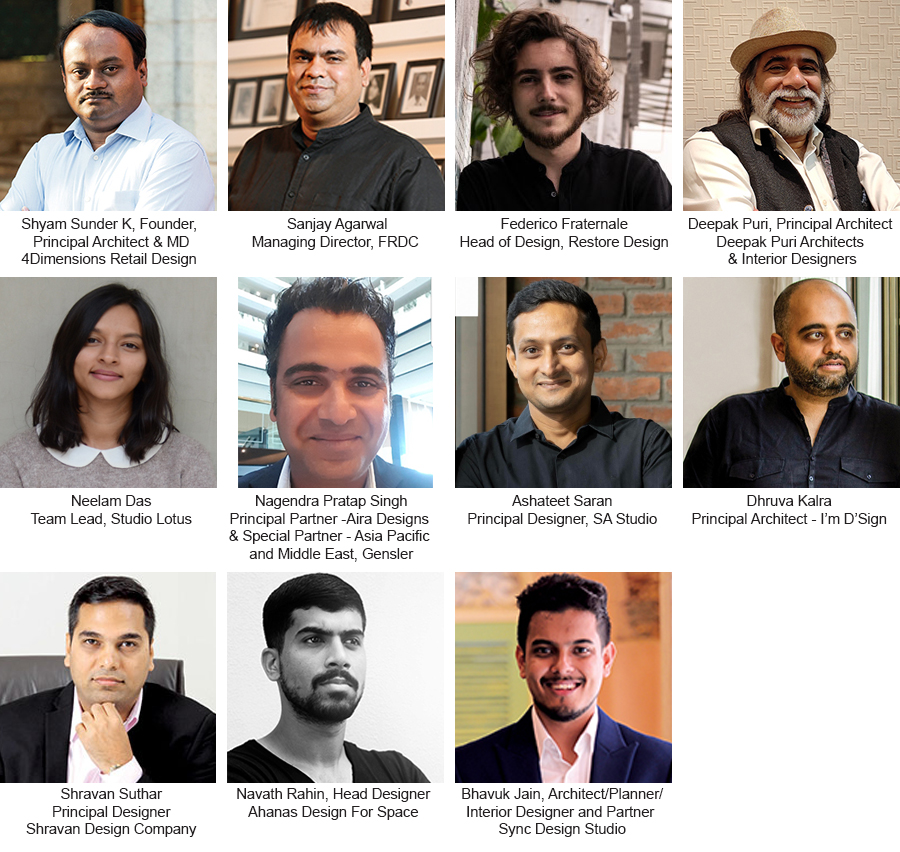 Shyam Sunder K, Founder, Principal Architect & MD - 4Dimensions Retail Design
The fact is that it's not just about their lights, but about the light fixtures that the vendors have and the kind of effect and experience that can be created using those fixtures. This is why we make sure lighting vendors are part of the design journey, and involve them in the whole design process. We take them through the lighting effect we want and ask them for suggestions. Our team works very closely with them to ensure that there are no black spots within the store.
Another important criteria for us is the manufacturing aspect. We avoid Chinese products and give first preference to anyone who manufactures in India. As Indians we have to support in developing our own eco-system. Today there are are enough and more companies in India who are ready to deliver and supply.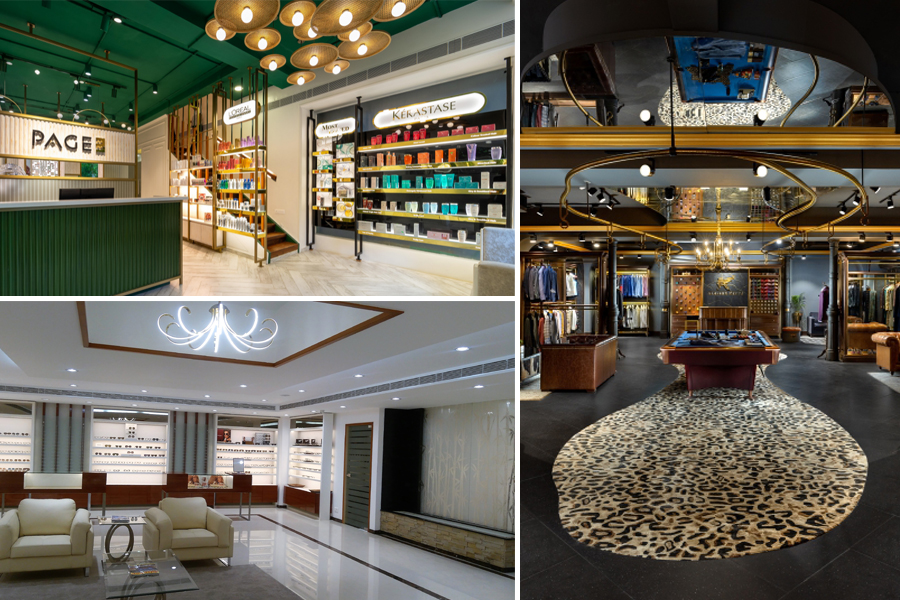 Sanjay Agarwal, Managing Director of leading retail design company, FRDC
The most important aspect for us to understand is whether the lighting suppliers are manufacturers of lighting who invest in R&D, or whether they are just traders of lights. We prefer working with people who invest in their own products based on international standards and who understand certification. Lighting players also have to understand that what is needed is not just cheap lighting, but technically good quality lights, because retail is all about technical lighting.
Federico Fraternale, Head of Design, Restore Design
We seek out partners who have relevant category experience. It's important to have access to best practices and a sound understanding of category norms. We also seek out a partner who is open to experimentation with the right attitude.
Deepak Puri, Principal Architect of Deepak Puri Architects & Interior Designers
Any lighting partner needs to have knowledge, that's the most important aspect. I need someone who understands what we need to do with lighting; understands the client requirements and the category. We don't need traders, we need solution providers. They should also be receptive to new, out of box ideas and be able to bring in a sense of play into the design solution. Like I said, in retail everything is about lighting.
Neelam Das, Team Lead, Studio Lotus
Depending on the nature of lighting we need we work with several different lighting partners. Their willingness to collaborate and their ability to advise us on the right kind of lighting and lux level is valuable to us, as also helping us make the right selections within a budget and ability to customize finishes for a project.
Nagendra Pratap Singh, Principal Partner -Aira Designs and Special Partner - Asia Pacific and Middle East, Gensler
Suppliers who understand our vision of creating multi sensory, creative and dynamic retail ambience can partner with us very well.
A simple checklist (in no hierarchy) would be:-
1. Good lighting design engineers
2. Passion for making/sourcing world class lighting fixtures
3. Good costs and quality
4. Prompt aftersales service, among others.
Ashateet Saran, Principal Designer, SA Studio
We work with national lighting brands for our projects as well as with local brands who can deliver on the specifications we demand. Ours is an open approach when it comes to vendor finalisation:
- They need to deliver the right light we expect for the space.
- They have to deliver on warranty and after sales services.
- They need to meet our timeline requirements.
Dhruva Kalra, Principal Architect - I'm D'Sign
Technical know-how is the main criterion when it comes to lighting vendors, as also local manufacturing facility. Earlier India was very much dependent on China for lighting products, but now with curbs on imports, we are seeing that a lot of products are getting developed here and India is becoming more self reliant, though we still have a long way to go.
Shravan Suthar, Principal Designer, Shravan Design Company
A good understanding of what the project/store needs is very important. Also, we prefer working with known brands as quality of products and service is critical. Essentially lighting, like I said before, depends on the merchandise that the retailer sells and the market he caters to. But fundamentally, it's good to work with known brands . You can get good costs with small vendors, but you will end up compromising on the product. The fact is that the entire retail business is dependent on visual impact, so evaluating the right kind of lighting solution is very important.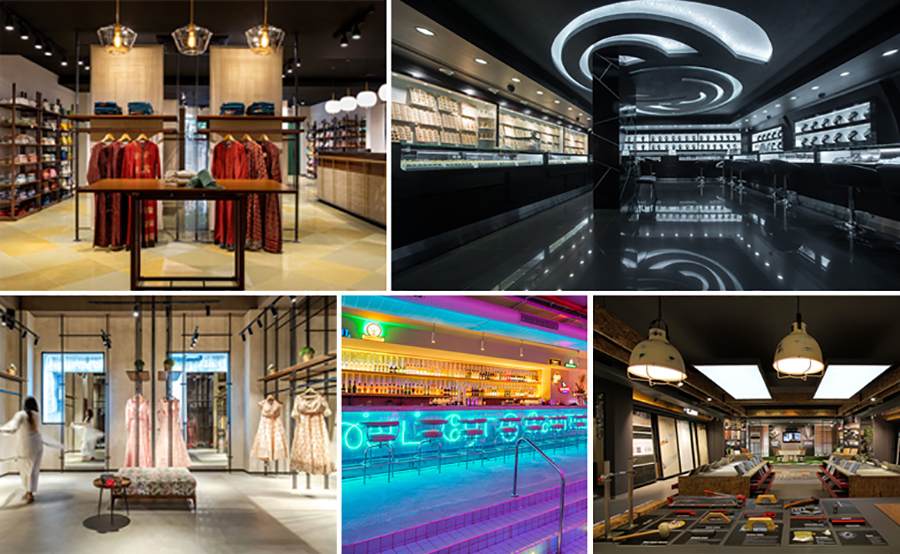 Navath Rahin, Head Designer of Kochi based design company, Ahanas Design For Space
The most important factor for us is technical knowledge -- the supplier's understanding of engineering drawings and the technical feedback that they can offer in terms of wiring, maintenance, placement of LED lights etc.
Bhavuk Jain, Architect/Planner/Interior Designer and Partner - Sync Design Studio
Brand credibility and reliability : The brand name of the lighting company and their position in the market is very important.
Latest technologies - There are constant innovations in lighting fixtures and technologies, and some of the new products are lighter, sleeker and offer more flexibility - things like magnetic tracks for example. So one of the things we look for in a lighting vendor is how upated and technically strong they are.
Controlled cost and service: This is very important because retail clients are generally wary of recurring costs. They are ready to make one-time investments, but they need assurance on quality and service. That's why it's important to work with trusted vendors .