HomeLane opens its 4th Experience Centre in Bengaluru
By Chanda Kumar | July 06, 2018
HomeLane will expand to 13 experience centers by the end of this year. Present in 5 cities now, the brand aims to scale up presence across the country and complete 12 homes/ day by March-April 2018, which is currently at 6 homes/day.
HomeLane.com, India's leading online home design and home furnishing player, launched its 4th Experience Centre at Hebbal in Bengaluru. Spreading over 2500 sq ft in area, HomeLane's Hebbal Experience Centre showcases some exquisite home looks like a Living room, Kitchens, Bedroom, Kids' room, Lounge area and Dining area.
Srikanth Iyer, co-founder and CEO of HomeLane.com says, "India is a conscious market and the customer wants to touch and feel the products especially if they are making any big-ticket purchases. Our experience centers have added tremendous value in growing our business so we are expanding our physical presence significantly over the next few quarters in our existing markets."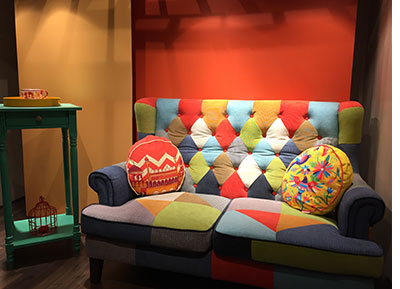 Since inception, HomeLane has followed the offline approach to scale the business and provide a rich experience to their customers. With a sharp focus on the brick and click model, HomeLane has built the perfect combination of acquiring customers online and converting the same customers offline via its store presence.
To make home designing a more transparent process for the customer, HomeLane has launched its revolutionary virtual design platform called SpaceCraft, which is an industry first digital platform. SpaceCraft helps homeowners co-design their dream home virtually with the designer, from anywhere as per their convenience. "This technology allows quicker & convenient ways to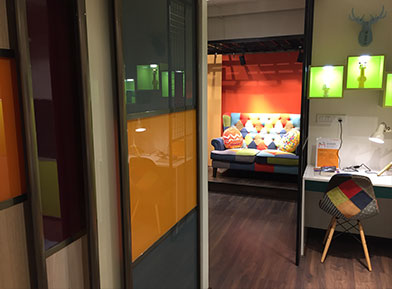 design homes. Secondly, we bring in predictability on delivery & time lines, quality and budget. Also, our designers can actually spend more time on design and adding value to spaces, without the hassle of churning out the quotation manually," Srikanth Iyer explains.
With SpaceCraft, the ticket time (from inquiry to order booking) has reduced to a mere few days compared to 30-45 days in the conventional process. HomeLane is able to achieve this by eliminating all the hassles of commute, iterations and lack of transparency. SpaceCraft also comes with a real-time integrated pricing engine that helps the homeowners to keep an eye on the project price at all times during the design finalization process.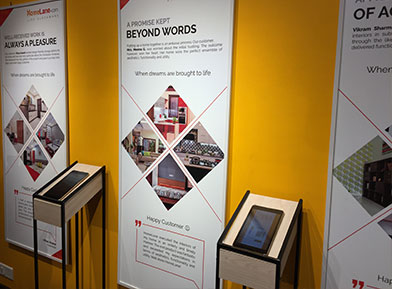 HomeLane.com recently raised Rs 24 crore from Brand Capital, the strategic investment arm of Bennett, Coleman & Company Ltd. The investment comes as an extension to its previous $10 million funding round led by Accel Partners along with participation from Sequoia Capital and RB Investments. "The new investment will be channelised for marketing, brand building and expansion purposes. We will grow and double up the homes we convert, which at present is 6 homes/day to 12 homes/day by March/April 2018," Srikanth shares.
The startup designs and delivers customized fit-outs for homeowners. With HomeLane, the average Indian homebuyers can today have access to bonafide interior designers, which usually is a dream for most Indian middle-class homes. With a presence in Bangalore, Chennai, Hyderabad, Mumbai and NCR, HomeLane.com offers an industry-first 45-day delivery guarantee for fit-outs. It has already delivered 2500 projects since it's inception.