JDA's new capabilities to enable seamless supply chain
By Nabamita Chatterjee | Vjmedia Works | July 13, 2015
The latest release will address the biggest challenges the companies are facing today which is of delivering profitable omni-channel, intelligent fulfillment and adaptable manufacturing to enable"œselfie supply chains"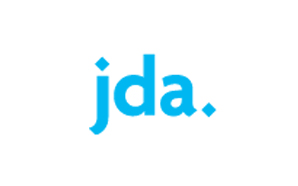 JDA Software Group Inc. announced its latest release of version 9.0, aimed at addressing various company's needs to integrate their digital and physical supply chains and bringing them together to seamlessly serve multiple channels. By enabling a seamless supply chain that spans the end-to-end customer journey ranging from suppliers to end consumers, this release supports profitable omni-channel, improving visibility to drive intelligent fulfillment decisions, and creating an adaptable manufacturing environment that's risk-aware and highly responsive to ever-changing conditions.
"The emergence of omni-channel selling — coupled with'me commerce' trends that increase the need for personalized service — have placed companies in an extremely difficult position," said Kelly Thomas, Chief Product Officer at JDA. "Most businesses have made significant investments in manufacturing facilities, distribution networks and technology systems to serve this complex market demand. However, too often, these disparate resources fail to work together, toward the shared goal of profitability. As a result, as demonstrated by a recent JDA study, only 16 percent of companies fulfill omni-channel demand profitably today."
This release is focused on addressing the three biggest challenges facing businesses today which include serving multiple channels profitably, making intelligent and profitable fulfillment decisions and creating an adaptive manufacturing environment.
"Today's retailers, third-party logistics providers and manufacturers are serving a complex global marketplace and leveraging an equally complex set of resources to meet that demand," noted Thomas. "With this next-generation software release, JDA is helping to manage that complexity on both the supply and demand sides — creating a seamless supply chain focused on anticipating and serving personalized demand, while still honouring a company's profitability targets. The latest release from JDA represents a powerful new solution that can help forward-looking companies seize leadership in today's incredibly challenging omni-channel landscape."