Kalatmak - From humble beginnings to INR 25-crore fixture business
By Smita Sinha | October 16, 2018
More than three decades ago, Ramesh Sharma, Managing Director, Kalatmak Spatial System, began his journey as a carpenter but his passion drove him to build an INR 25-crore furniture manufacturing firm. Retail4Growth finds out more.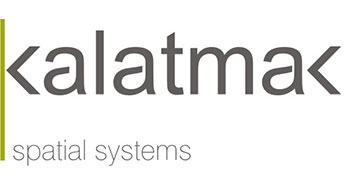 "Passion is one great force that unleashes creativity, because you are passionate about something, then you are willing to take risks." – Yo-Yo Ma, Cellist.
Way back in 1981, Ramesh Sharma from Haryana began his journey in the furniture and instore fixtures business as a carpenter. 35 years ago, when he shifted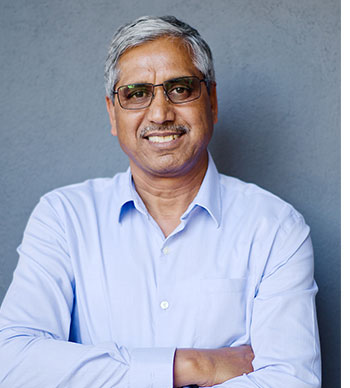 to Bengaluru , he was unfamiliar with both Kannada and English languages, which became a communication barrier for him. However, his passion and restlessness to demonstrate a new level of perfection led him to a series of interior contracting projects, despite the language barrier.
Ramesh now runs the INR 25-crore furniture and fixtures company named Kalatmak Spatial System and is the Managing Director. Spread over 40,000 square feet of land in Hoskote, Karnataka, Kalatmak has metamorphosed into a full-fledged furniture manufacturing firm. Along the way, he has also acquired reputed clients across sectors such as retail chains, residence, star hotels and offices.
The company currently has a headcount of 120 workmen and amply supported by a trained supervisory force.
In retail, the company has some of the major brands in its kitty including, Titan, MI, Kohler, Blackberry, Indian Terrain, Lifestyle, Levi's, Ganjam, IZOD, Pothys, Arrow, Linen Club and more.
The company is specialised in building all kinds of furniture and fixtures using a variety of materials like wood, metal, Glass, Acrylic etc. The factory is equipped with all the state-of-the-art machinery required to give furniture an enviable finish.
Not New To Retail Show
Initially, Ramesh's company was associated with Thacker and Associates to manufacture all kinds of furniture, more for residences and less for retail. Later they moved into retail projects after they allied with Titan, to provide furniture and fixtures. The manufacturing firm is associated with Titan since 1988. "In the early stage, Ramesh has built 40 stores for Titan. Titan continues to be a key Account for Kalatmak," said Rajesh.
"We are in the retail business for a very long time with a capacity of 25 stores per month, but we were doing mixed projects. Kalatmak has a capability to supply pan India. Having supplied from Kohima in the east to Srinagar in the North." Rajesh added.
Expansion Plans
After coming a long way in the furniture business and making the company profitable, Ramesh is now looking to expand Kalatmak's business by increasing the base capacity without reducing the quantum of work in retail. "Currently, we have a strong foothold in retail, but now we want to increase our residential projects as well. So far we are 85-90% in retail and 10% in non-retail. We now want to increase our base and do 70% retail and 30 non-retail." Rajesh said.
Kalatmak is also planning to open a 30,000 square feet warehouse close to the factory for the stocking all the raw material, finished goods and hardware.
Similar News
With a plan to double up its overall facility space, Bangalore-based fixture manufacturing company Kalatmak plans to expand its metal fixture facility drastically
The materials and workmanship in retail fixtures are going through metamorphosis to emerge sleeker and sturdier without compromising on aesthetics. VM&RD checks out some of the key trends that are hot in the Indian fit-out industry today.