Legrand India opens first outlet in Kochi
By Retail4Growth Team | November 14, 2018
Named Legrand Studio, the outlet is the company's first in the Asia Pacific region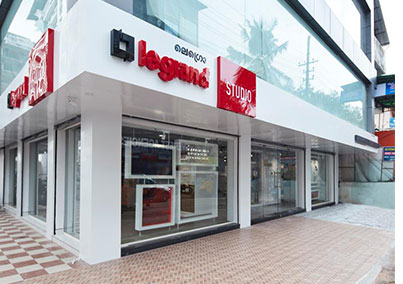 Legrand India, a global leader in electrical and digital building infrastructure, inaugurated tis first retail outlet Legrand Studio in Kochi today. The first-of-its-kind outlet in India is positioned as an experiential centre cum studio which will host all of Legrand India's products. Globally such experience centres are present in nine countries and now, for the first time, it is making its entry in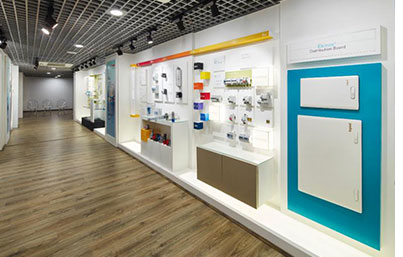 the Asia Pacific region with this India outlet.
The Kochi launch is expected to be followed by one in Hyderabad. Legrand Studio is Legrand's global brand for product showcase and it is an experiential centre cum retail outlet. It offers a range of solutions for the residential, commercial, hospitality and industrial markets.
The product offerings in the studio are arranged as per the business verticals and sorted as per customer requirement through sections such as Home Automation, User Interface, Energy Distribution, Structured Cabling, and Cable Management, etc.
With an interactive product display and fully automated experience, Legrand Studio will provide its visitors with a hands-on experience that can help them make an informed choice. End consumers can directly place order through the studio and even buy products here. The design approach is based on the concept of Designeering, which is a mix of engineering and an intuitive and easy to understand interface.
Legrand Studio will also double up as training centre for all players in the electrical trade, from investors to installers. Jean Charles Thuard, CEO and Managing Director, Legrand India said speaking about the brand's retail initiative, "'The breadth of Legrand's offerings has diversified over the last 20 years in India. Post the successful launch of Innovals in Mumbai, Ahmedabad & Lucknow, we planned to reach out to our customers directly through Legrand Studio where customers can walk in and make their purchases. We plan to launch the Legrand Studio in multiple locations across India. Through such studios we will be able to interact with our customers directly enabling us to develop a real time communication with them and understand their purchase behaviour."
Speaking at the inauguration the studio in Kochi, Sameer Saxena, Director- Marketing (Group), Legrand India said, "Through the launch of Legrand Studio, we will be able to bring customers closer to the brand and help them to choose what they are seeking."
Similar News
Spread across approx. 8000 sq ft, including the retail space and Café Sante in Ahmedabad, White Crow, RBL's first ever MBO concept will also retail brands like Onitsuka Tiger, Adidas Originals and a few others from Genesis.
Prakshi Fine Jewellery launched its jewellery design studio - Designer's Nest & Buyer's Paradise. Themed French in its décor, the new studio showcases a full selection of exquisite designs by Prakshi Sharma, including the latest range 'Escape', inspired by her wanderlust and love for travel.