RBL's rolls out its first MBO format in Ahmedabad today
By Satarupa Chakraborty | November 03, 2018
Spread across approx. 8000 sq ft, including the retail space and Café Sante in Ahmedabad, White Crow, RBL's first ever MBO concept will also retail brands like Onitsuka Tiger, Adidas Originals and a few others from Genesis.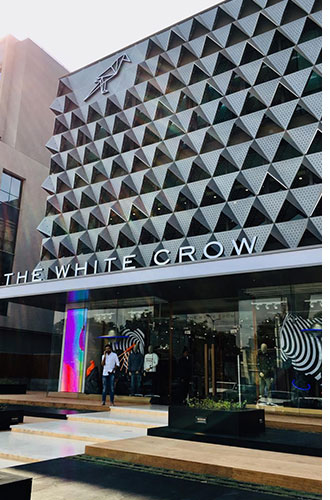 White Crow, the first ever MBO concept of Reliance Brands Limited (RBL), opens its door today in Ahmedabad, which will also retail a few brands of Genesis, Japanese footwear brand Onisuka Tiger and Adidas Originals. The retail space of White Crow is spread across 5200 sq ft, accommodating an additional space of 2600 sq ft of Café Sante, which will serve a range of gourmet food.
Bangalore-based Elemental Fixtures has supplied fixtures for the store, while Abstract Mannequins has delivered hangers and mannequins. while HG Graphics has manufactured them through their unique 3D modelling. HG has also executed the window display of the store.
White Crow will retail some 15 brands under one roof.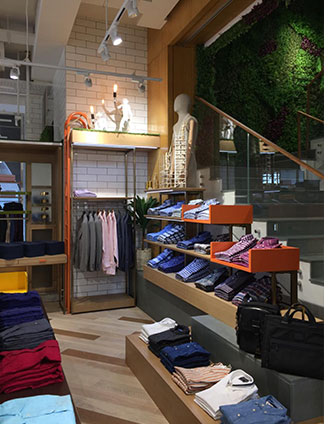 Similar News
Poised to open its first large format MBO spanning across 5300 sq ft retail space and 2600 sq ft of café space in Ahmedabad, this is RBL's step towards their own MBO concept. This looks like RBL's effort to retail their premium to luxury segment of brands in mini metros and smaller towns.
The materials and workmanship in retail fixtures are going through metamorphosis to emerge sleeker and sturdier without compromising on aesthetics. VM&RD checks out some of the key trends that are hot in the Indian fit-out industry today.
Indian fit-out vendors today are inundated with myriad guidelines not only in terms of finishes, design and output but also in terms of set-up mandates and other compliances. Is it giving way to international vendors? Or, is it prompting the Indian vendors to up their game? What are the factors that are fuelling the growth trajectory? VM&RD talks to some of the leading brands as well as some noted vendors dealing with fixtures and lighting, to find answers.
RIL's organized retail business has witnessed a whopping growth of 104.9% in FY'18. With various retail identities under this portfolio, Reliance has added expansively on store network, enhancing in-store experiences and building efficiencies on supply chain managements and sourcing.