Blossom Kochar Aroma Magic opens 1st Green Salon in Bengaluru
By Chanda Kumar | March 08, 2018
Entering South India with the opening of its Green Salon in Bengaluru, Blossom Kochar Aroma Magic now looks to make its presence in the states like Tamil Nadu, Kerala and Telangana.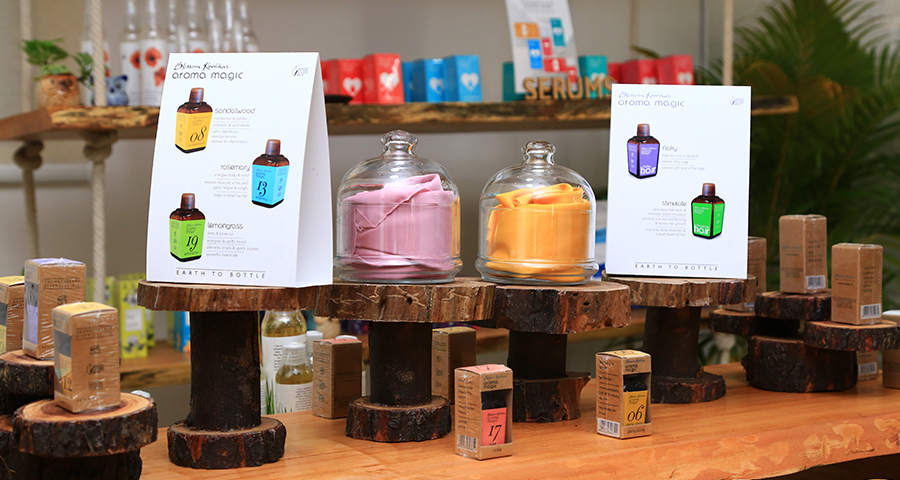 Blossom Kochar Aroma Magic announced the launch of their 5th franchise Green Salon at HSR Layout in Bengaluru. Working on the philosophy of 'Responsible beauty solutions for consumers', the 1,600 sq ft salon was unveiled in the presence of Dr Blossom Kochar , a pioneer aromatherapist and icon in the beauty industry along with their daughter Samantha Kochar, MD, Blossom Kochar Group of Companies. The green philosophy takes over the salon which is rustic and calming. The space incorporates vertical gardens, use of reclaimed and unpolished wood, natural flooring with raw cement look, free standing wooden fixtures composed and plenty of natural day light streaming in through the windows.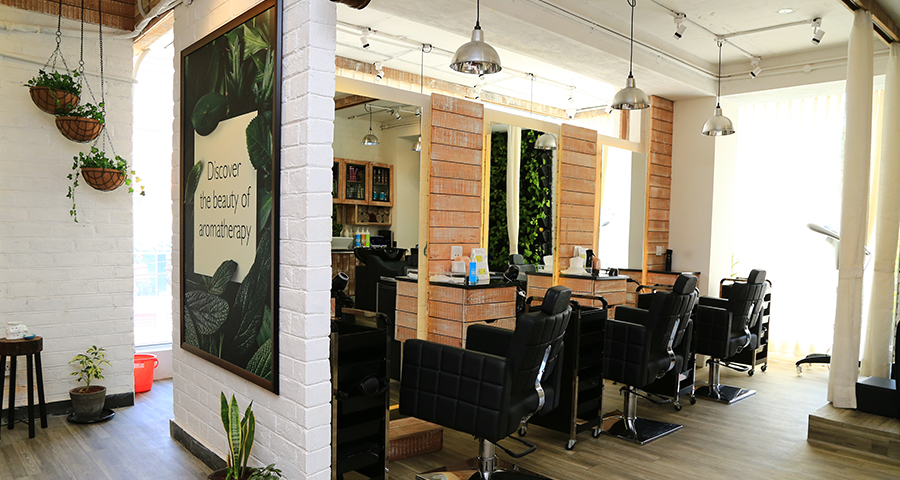 "The space is calming and ensures complete rejuvenation, where my consumers can come and experience magic of aromatherapy in a safe and sustainable environment. We will be taking this concept across other cities in South India," said Dr Blossom Kochar, Chairperson, Blossom Kochar Group of Companies. Adding to this Samantha Kochar said, "We as a brand are committed to using safe and nature derived products in our salons. While we are predominantly present in North India, we are now moving to the South and starting with Bangalore first. Following a franchisee based model for Green Salon, it's important who we partner with and they too must have faith in our philosophy & commitment to our clientele."
The newly launched Blossom Kochar Aroma Magic Fracnhise Salon in owned by Mr. Prateek Vaishnav.