Spencer's Retail & Enkon bring smart shopping carts
By Nabamita Chatterjee | Vjmedia Works | August 30, 2017
Around 200 ViewCarts has been launched in the first phase, with plans to have at least 10,000 shopping carts in Kolkata in the next 6 months.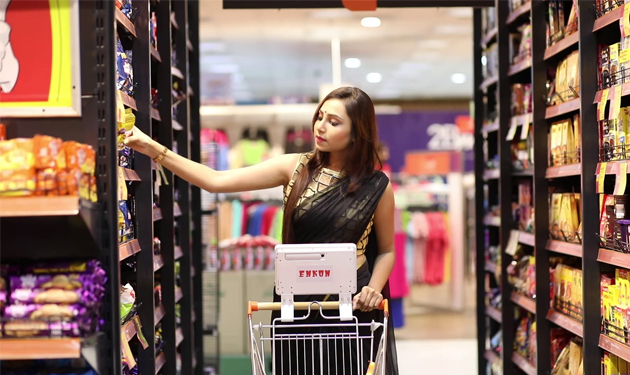 Spencer's Retail partnering with the prominent Kolkata based out of home agency Enkon has recently rolled out innovative ViewCarts in their prime hyperstores in the city of joy. A first-of-its-kind the android digital screens have been fitted to shopping carts, targeted to in-store advertising. The screens help brands market products from different verticals be it like fashion, real estate, lifestyle, investment, banking, insurance, automobile etc.
"These are android screens which are connected through wifi, and we have control on the software on our dedicated server and hence we can change the content centrally. We are doing it in all Spencer's hyper stores across Kolkata. We would like to notice the challenges we face and in next 6 months we will have at least 10,000 shopping carts in Kolkata. Together with that we are also going to other cities with Spencer's and that's the way ahead," opines Aninda Banerjee, MD, Enkon.
At present, the clients who have booked advertising rights includes HDFC BANK, ALISHAN PLY, USHASHI REAL ESTATE, NATIONAL ACADEMY OF MEDIA AND EVENTS, as informed by Enkon.