Anecdot: A marriage of click & mortar
By Smita Sinha | September 23, 2019
Bangalore-based tech enabled retail experience and analytics company 'Inspired Kinematics' is set to redefine the way Indian consumers shop for curated products in a unique phygital shopping environment powered with interactive product displays, technology and analytics.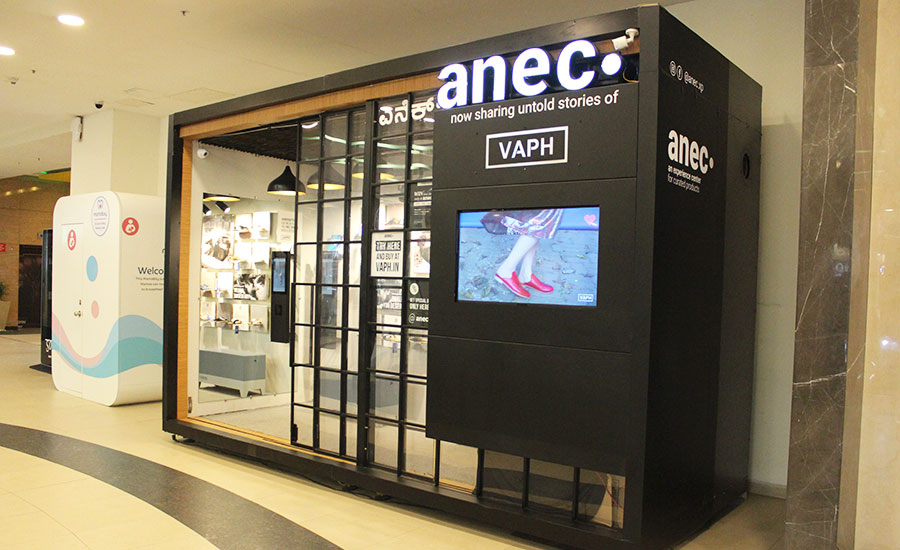 Bangalore-based tech enabled retail experience and analytics company, Inspired Kinematics, has recently opened its first retail experience centre, showcasing curated handcrafted women's shoes from brand VAPH. Spread across 90 sqft area, the experience centre called Anec. (pronounced as 'Anecdot), is located at Forum Nighbourhood Mall in Whitefield, Bangalore.
Anecdot, a brainchild of Ajith Pookkunniyil and Anuj Kushwaha, is a ready-to-retail space which hosts 'digitally native' online brands for a fixed tenure to help them enable their customers to experience their products physically with the aid of interactive digital information. This blended commerce model of retail is a unique combination of the convenience of online and the experience of offline in a compact modular space.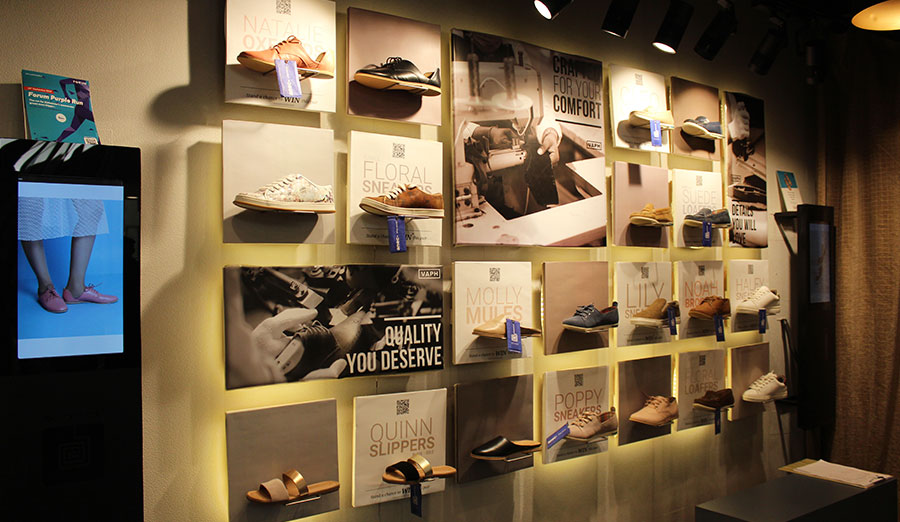 Talking about the objective behind the phygital store, Ajith Pookkunniyil, Co-founder, Inspired Kinematics, says, "The future of retail is going to be about customer experience and building relationship rather than just selling products. The customer would need curated and personalised products and services tomorrow. Brands need to be in constant touch with their customers and keep adding value by exchanging information. It is going to be blended commerce where shoppers can shop anywhere across the online and offline platforms. But we believe that physical stores are going to be a very vital requirement for a brand. But, the way they function will evolve."
Read the complete story on how Anecdot functions and how it is helping small/Instagram brands to connect with their customers better with the aid of technology in the October 2019 edition of VM&RD.
For more updates, subscribe to retail4growth newsletter - Click here