Vero Moda 's merry disco windows
By Satarupa Chakraborty | December 18, 2018
Vero Moda's latest two lines from their Marquee collections are represented through disco-inspired VM schemes.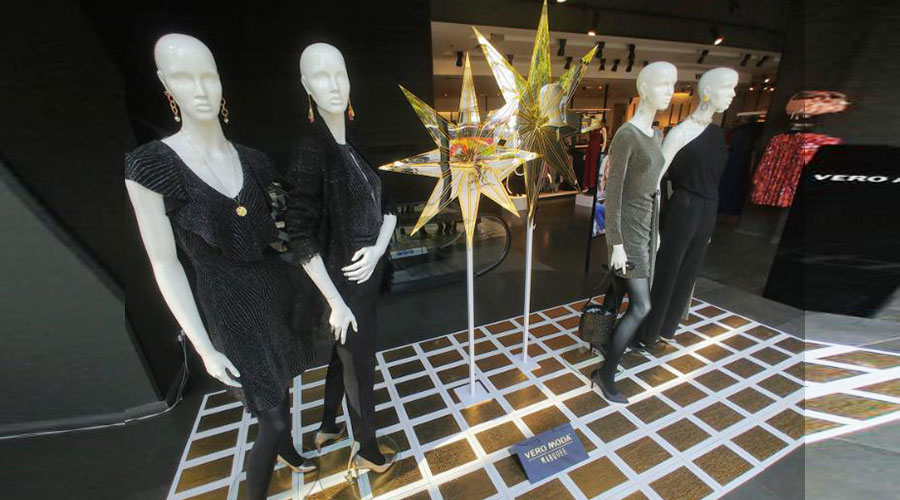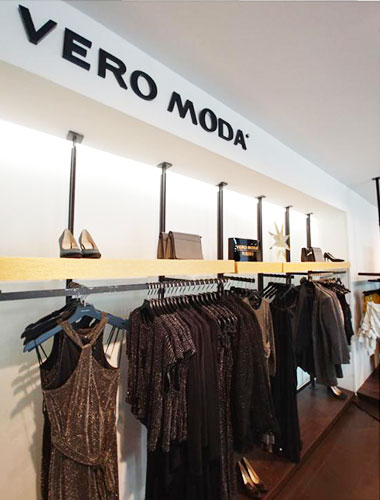 To represent the latest scheme of AW18 MARQUEE – VERO MODA window installation and the In-store displays, brand Vera Moda has highlighted two main collections Champagne Blush and Disco Daze at the 32 standalone brand stores.
The first collection, Champagne Blush, is highlighted through sparkling fabrics with drapes that are made to look like champagne being poured. The palette revolves around pale tones and the details and surfaces include tonal silver embroidery, feather trims and stellar textures.
The Disco Daze collection, on the other hand, presents a VM scheme that is heavily influenced by some funky fashion choices from the 70s disco era and focuses on the fringes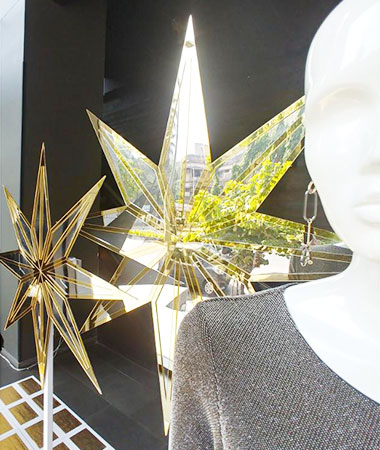 in metallic tones, exaggerating them to a never-seen-before extent.
Nuno Rosa, Visual Head of Visual Merchandising & E-Commerce Styling Manager at Vero Moda India, shared with Retail4growth, "As we approached the last window of the retail calendar prior to the SALE season, I thought that reusing some of the materials of the first windows of MARQUEE would be beneficial to us as the success of fashion lies in sustainability."
The materials used include an acrylic base, with the shape of a start in plexi mirror with a thick border in gold that adds value to the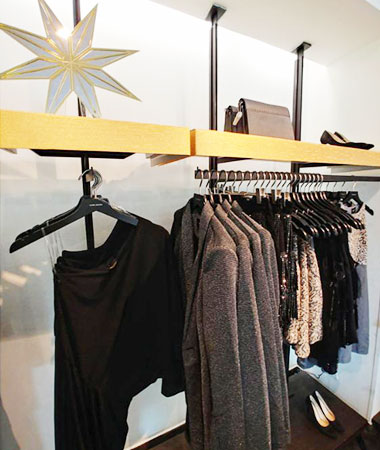 element and creates a stronger visual impact. The same start was produced in two different sizes and allocated to stores depending on their window space.
The support structure of this is a metal stand that carries the two different sizes and was used in the brand's initial MARQUEE VERO MODA AW18 windows. The lock system behind the start allows the brand to adjust the height of this element and place it at eye level.
"Taking into consideration that our windows floors have a grey and darker flooring I've re-used the initial white tiles and added a texture square gold paper cut-out in the center of this tile. This has created an interesting game of textures on the floor and would link with the gold border of the start to enhance the full window concept. To identify the Marquee Vero Moda Collection among the different windows of Vero Moda , an acrylic logo has been added on the floor base with an oblique direction in black and gold," Rosa added.
Similar News
The brand's new Purple Garden window scheme has been executed at 32 select stores.
Vero Moda announces their Marquee Collection, a special range of occasion wear, with a special window and in-store VM that derives inspiration from music, thereby adding melody elements to the scheme.