Amazon India to open 45 offline kiosks in 20 cities soon
Vjmedia Works | September 07, 2017
These will be mostly in tier-II and tier-III towns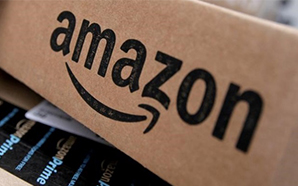 After taking its fashion and mobile phone buying experience offline, Amazon India is now taking its induction of new sellers offline, this festive season. The online marketplace giant plans to open 45 offline kiosks or 'Seller Cafés' in 20 cities, mostly in tier-II and tier-III towns, which would help in bring in more sellers and also help its existing seller base with various issues.
The company — which has for the past five weeks been inducting 2,500 sellers per week — now has as many as 225,000 vendors on its platform, selling over 160 million products.
"Sellers will be able to walk into these cafés, set up their Amazon seller accounts and receive basic guidance from trained resources for navigating their accounts and getting their queries resolved. If we want more sellers from tier-II and tier-III towns, we need to make an offline push. More than 70 per cent of our sellers from there," said Gopal Pillai, director and GM, Seller Services, Amazon India.
The company has also set up a 'Seller University' that would conduct webinars as well as have offline classes in six cities across India. "We also have some offline sessions planned in September, focusing on new sellers and how they can prepare for the upcoming sale in cities like Ahmedabad, Hyderabad, Jaipur, Kolkata, Bangalore and Pune," Pillai said.
The company in the past few months has increased its offline play exponentially. In June, Amazon Fashion got into a number of tie ups with major chains including Café Coffee Day, Social Café to promote its 'Wardrobe Refresh Sale'. It came up with the concept of fashion kiosks, or experience centres, in 10 corporate parks in three cities, including Delhi and Mumbai. The company has also launched a 'Special Lending Program' for sellers that enable them to access secured and unsecured loans between Rs 5 lakh and Rs 2 crore from partners, Capital First and YES Bank.
Its global selling programme launched in India in May 2015 has over 23,000 sellers, selling over 65 million products.