Coronavirus : 'Our sales have definitely been impacted' - Varsha Dalal
By Mohit Manghani | March 24, 2020
Governments, businesses and communities are facing the brunt of coronavirus pandemic. As COVID-19 impacts more people every day, most sectors of the economy have been reduced to a standstill.

So what's at stake for the Retail Industry, how much of it will be hit? Varsha Dalal, CEO, Divine Cosmetics LLP shares her take on the future of retail, measures adopted amid coronavirus scare and much more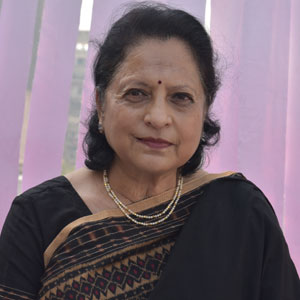 How do you foresee the next few months business-wise?
There is a lot of uncertainty at the moment. Looking at the trends in the countries that were impacted prior to India, it takes anywhere from 6-8 weeks to start seeing a flattening of the Covid-19 cases. If that was to be extrapolated to India, we have a few tough weeks ahead of us.
Any plan B in place?
At this point, it all about taking a few days at a time. A lot will depend on the increase in the number of cases in India. Too early to discuss plan B yet.
Any specific measures you have put in place for business continuity/clients/employee welfare?
The safety and wellbeing of our employees is paramount and therefore since last week (March 17) itself we enforced work from home. Our sales have definitely been impacted as we sell through stores in malls or high streets. Even e-commerce sales have come down to a trickle.
Since an economic recession is expected, how do you see your industry getting impacted?
An economic recession will definitely impact our industry. We sell fragrances that aren't top on the list of essentials and therefore will take time to get back to normal. The longer the crisis lasts in India, the longer it will take to bounce back.
Do you see this crisis changing the way the whole retail industry will function, moving forward?
In this ever-evolving situation, I'm sure there will be some changes that will impact every industry. It's too early to predict the same right now.