Covid-19 Impact : 'Improve E-commerce capabilities as soon as possible' : Manishi Sanwal
By Mohit Manghani | April 08, 2020
Governments, businesses and communities are facing the brunt of coronavirus pandemic. As COVID-19 impacts more people every day, most sectors of the economy have been reduced to a standstill.

So what's at stake for the Retail Industry, how much of it will be hit? Manishi Sanwal, Director, Voiceback Technologies shares his take on the future of retail, measures adopted and much more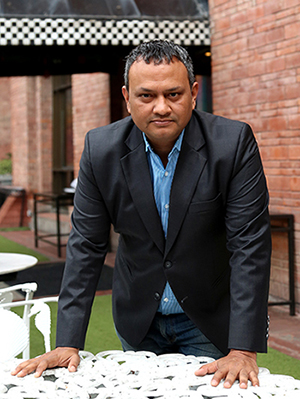 Impact on Industry
Things are in pretty bad shape. Now with markets closed all over, the retail business would suffer. E-commerce for essential goods, food, grocery stores is doing well in the short term. We are hopeful the containment would happen & restraints would go away however the business would take time to go back to normal. It would be a slow and painful trek of recovery.
Plan B
We are a data analytics company that focuses on Customer and Retail level analytics. Our advice to our clients are two folds a) improve e-commerce capabilities as soon as possible and b) increase efforts in customer-level analytics. Try to find the customers who would be the first ones to come back.
Measures Taken
As an ITES company, we quickly moved to work from home. All our employees are working from home ensuring that our operations are continuing. However, if the situation continues for long, then we would have to relook at ways and means to engage our team.
Impact on Industry
The industry would get impacted in a big way. It would affect employment and would severely affect the weakest. We hope the government would provide incentives to ensure that Industry can survive the recession.
Way Ahead
This crisis would change a lot. The customers would come back but they would be a changed customer with a changed need in a changing competitive landscape. Concepts like work from home, Video conferencing, e-commerce, IT-enabled Retail solutions, Data Analytics, etc. would change the face of retail.