Covid-19 Impact - 'Period post the crisis will see a tremendous boom' : Ankur Ahuja
By Mohit Manghani | March 31, 2020
Governments, businesses and communities are facing the brunt of coronavirus pandemic. As COVID-19 impacts more people every day, most sectors of the economy have been reduced to a standstill.

So what's at stake for the Retail Industry, how much of it will be hit? Ankur Ahuja, CEO & Founder, Ankur Ahuja- The Luxurious Living & Marque Interiors shares his take on the future of retail, measures taken to fight pandemic and much more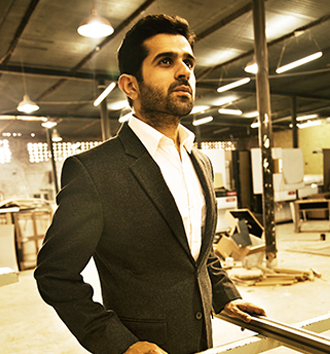 How do you foresee the next few months business-wise?
Things seem to be sensitive as of now, with an overpopulated nation & limited medical resources. There is no doubt that businesses will witness a setback but we've maintained a steady pace and have continued to keep the work going while observing social distancing and isolation. Working from home has kept us steady.
Any plan B in place?
If push comes to shove, we will be buying more time off our clients but that is as far as we will go. At no cost will promises be compromised and work will take a halt.
Any specific measures you have put in place for business continuity/clients/employee welfare?
We have a professional and experienced staff who is working diligently to ensure commitments are honored. Most work is being done from home and the execution team has been reduced to a small number. It might take longer than it would have but the safety of our staff is our top priority.
Since an economic recession is expected, how do you see your industry getting impacted?
There is no doubt that business and profits will get impacted but this isn't unique just to our industry. The whole world stands impacted and we join it in bearing an economic setback. This is part and parcel of life and business. I hope we can overcome it in our best capacity.
Do you see this crisis changing the way the whole retail industry will function, moving forward?
Yes, I'm sure the period post this crisis will see a tremendous boom. The graph of any economy cannot forever work one way. It is sure to change the pattern and we're eagerly looking forward to that change. The retail industry is surely going to see golden days after all this is over.