Covid-19: Way forward for fashion retailers
By Retail4Growth Team | April 30, 2020
The unexpected disruption will give a little flip to the e-commerce for a short term, hyperlocal would be a new norm, recovery would likely be U-shaped, say thought leaders during a webinar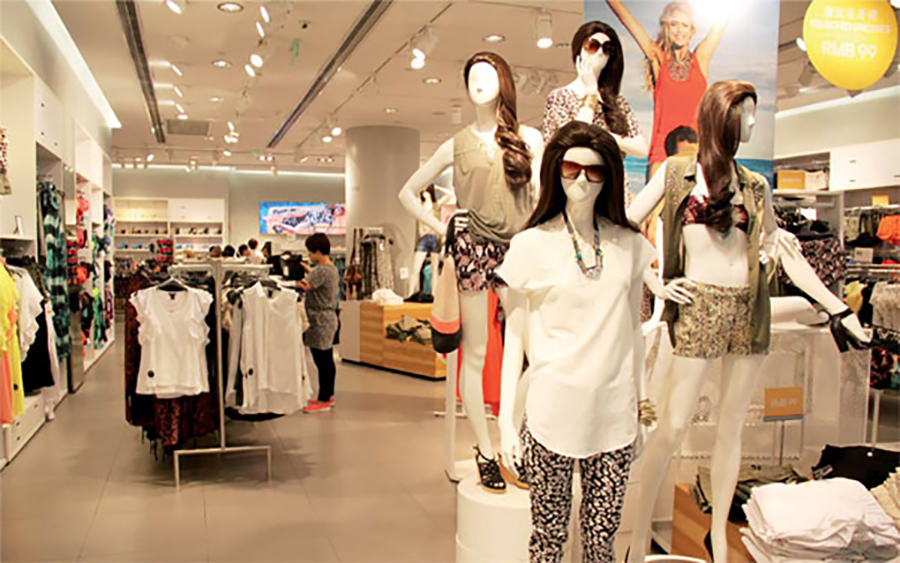 The impact of the coronavirus outbreak on the fashion retail segment is more visible when compared to other industries. The industry is facing an impending financial crisis and insolvency due to the high cost of goods, fixed rentals, and employee costs.
Leading retailers in the fashion space discuss their opinions in a webinar organized by ET on how COVID-19 is impacting the Indian fashion industry.
Sandeep Chug, MD & CEO, Benetton India, said that this is one of the most unexpected disruptions. The pandemic happened when globalization was at a peak and the impact has been across the globe. "We have clearly lost one season. If I look at it from a calendar year perspective, it can easily translate to three and a half to four-month full price sell out being lost which is equivalent to 35% of revenue which we foresee as a revenue loss for the year," he added.
Echoing similar views, Rajesh Jain, MD & CEO, Lacoste India, said COVID-19 is a worldwide event. The future seems very difficult right now. "My perspective is not to talk about long-term plans but currently the need is to think about 9-12 months because nobody can predict what's going to happen. Obviously, e-commerce will gain because of this. E-commerce is already on the trajectory of its growth. This will give a little flip to e-commerce for a short term. As man is a social animal. They need to go out. So, habits may change for a short term but in will bounce back and they will start buying both online and offline." he added.
Vineet Gautam, CEO & Country Head, Bestseller India, stated that the impact of COVID-19 is going to be major. Agreeing with Chug, he mentioned even after the business opens, it is going to be slow progress to come to normal. As initially, customers will hesitate to go to crowded places. They will prefer to use the digital space to evaluate products. Hyperlocal is a new norm and that is going to be much more important.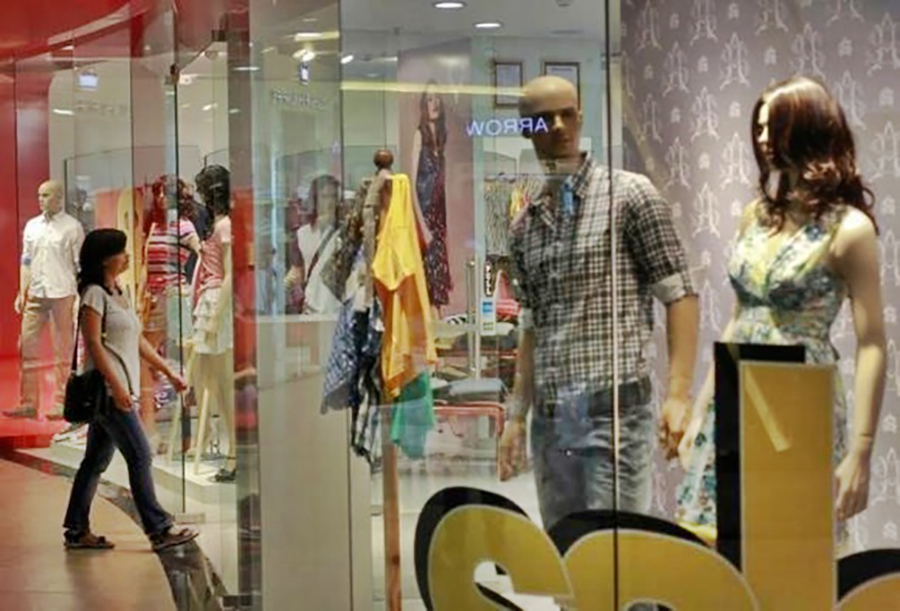 How physical stores will change
The experts believe that consumer behaviour is likely to change post-COVID. Chug highlighted India is a big country with a strong resilient attitude. It will take 4-6 months for customers to come to the shop. But online will definitely gain. Even the older generation is buying essential commodities online. So, if online and offline can collaborate and leverage this in the best possible manner. Brick and mortar will definitely be back.
How should the retailers utilize the time now?
Answering the same, Jain said when the lockdown will be lifted; the main priority for most of the retailers would be people which mean their own staff and customers also. Once the store opens, we need to ensure that we follow all the guidelines, there should be sanitizers in the store, sufficient social distancing norms.
He further added that the recovery is likely to be U-shaped, it is not likely to be V-shaped or W-shaped. U-shaped recovery means, there would be a long gestation period on picking up the sale. I anticipate that would take 6-9 months' time after the lockdown lifts. So, during the period of these 6-9 months, there are three major components for a fashion retailer, cost of good sold, personnel cost, and the rentals and the CAM charges.

Amar Nagaram, CEO, Myntra highlighted that as per the data available on our website, consumer sentiment is still there. But what is changing is consumer perception or consumer approach in the way of shopping. So, what COVID is going to do to Indian commerce, it is going to be more digital than before. And when I mean digital its not just e-commerce players. It is the high time that e-commerce players should partner with offline players to serve the consumer in a much more safe, hygienic way.
What can the government do to help fashion retailers?
Gautam said the government has to pay a very pivotal role for businesses to sustain. One is the business aspect, where we need working capital, we need support from the government on loan. The other is to support employment. There is zero revenue in the business and we have to sustain a lot of employment. We don't want to lay off people. As people are your assets and at such time you have to protect your assets but liquidity is a big concern.
He further highlighted what the government of Bangladesh has done. They are directly paying up salaries of factory workers to their account. They are giving cheap loans to the companies at 2% and there is a modernism of 6 months and companies are given 2 years to pay them back. I think the Indian government will also have to look at avenues like this to directly come and support the companies especially retailers.
Chug mentioned that we expect the government to help out all our external stakeholders like vendors. Even if we will start in June, we are not expecting that we will start selling 100%. It will be somewhere at 30-35%. It's only by the festival season that we will be at around 80-85%.
Mall developers' help?
What has been the response of mall owners/landlords on giving relaxation on rent? Gautam said that all of them understand the pain but I think the final solution will take a while. We don't know the extent of the lockdown, when will shopping malls start to operate and what kind of traffic are we going to see. We all will have to collaborate together to find a respectable solution to this.
Jain said that retail doesn't mean retailers only, it means retailers and malls both. Both are in a position to collaborate with each other. The problem is currently the malls themselves do not know how and when they would launch. There is so much lack of clarity. What kind of government guidelines will come when they will launch and that would become a major dent on their income as well. What developers are seeking as a collaborative effort from the retailers and mall to reach out to the government and seek relief in electricity charges, deferment of lease rental payment to the bank so that whenever the retailers start able to pay to them they would be able to give it to the banks also.