Lenskart's 500th store: Futuristic & immersive
By Smita Sinha | May 29, 2019
Delhi based Satin Neo Dimensions did the store fit-outs for the brand's new experience centre at Electronics City in Bengaluru, which is spread across 5000 sqft.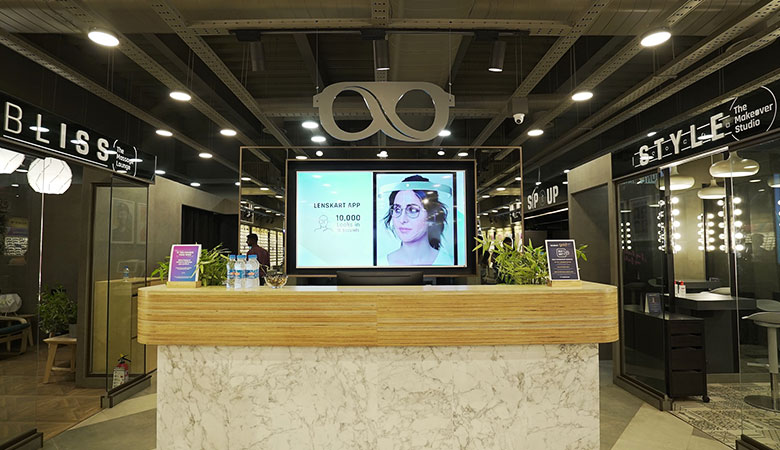 Lenskart, the omnichannel eyewear major, launched its 500th store at Electronic City in Bengaluru on Monday. Spread across 5000 sqft, the store has been curated to deliver an immersive experience for the customers with its unique offering. Not only does the store have 5000+ styles to choose from but also offers different experiences. Delhi-based fixture company Satin Neo Dimensions has created and executed the store fitouts.
To further enhance customer experience the store offers Bliss, an eye massage lounge meant to perk-up tired eyes, Style, the make-over studio for a perfect look and Sip It Up, a juice bar to refresh customers from the scorching heat. This is the first time such services are being provided in an eyewear space in India. At the center of the store is the Infinity Zone, an ellipsoidal seating area evocative of the brand's iconic emblem.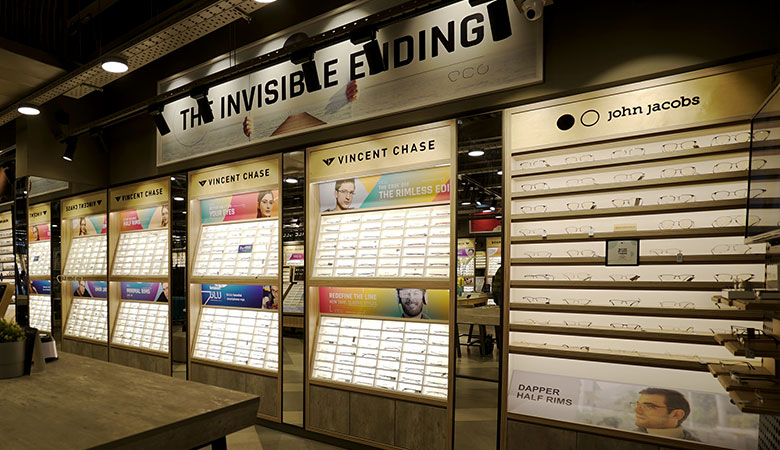 Speaking on the launch, Peyush Bansal, CEO, Lenskart India, said "We are very excited to launch our 500th store which is also India's largest. Lenskart's focus has always been pushing the bar on customer experience and this is exactly what we have done in this store. Consumers can have an eye massage and get themselves styled for the perfect look. We have put-together a lot of innovation and thought in the store to give our customers a contemporary experience with trendy eyewear range at an economical price range." He further adds "Our aim is to not just create a mark on the eyewear industry but also provide every individual access to high-quality designer glasses."
Satvinder Singh, Managing Director, Satin Neo Dimension told Retail4Growth, "Lenskart chose Satin because they wanted somebody who could do both metal and wood fixtures in a short period of time. We did the project planning and the detailing of the concept because the concept had to be brought to the actual formation. Our designers and engineers did the value addition and looked at how it was structurally possible and in a span of two weeks we rolled out the production and dispatched the material to the store. It took us 5 days to install the fitouts, whether it was the ceiling fitouts, floor units or wall units. It was done with precision with detailing to the last mile."
The outlet follows a shop-in-shop concept of displaying product as per their category across Vincent Chase, John Jacobs and other brands making it convenient for the customers to choose products of their choice without any hassle. The store also boasts of an innovative store design and virtual machines for a 3D try-on experience.
Similar News
Lenskart plans to open smaller and simpler stores for tier-II and tier III towns.
Innovations like home check-ups and trials have helped Lenskart disturb the eyewear business
Satarupa Chakraborty, Associate Editor, Retail4growth lists down some factors that worked successfully for Lenskart, a brand which is charting the course of its click-to-brick journey a tad differently to create a win-win story for both its channels.