'Lockdown has changed the way people shop, not their Shopping habits': Soumyadeep Mukherjee
By Mohit Manghani | June 10, 2020
For retailers, Lockdown has been a time to rethink their marketing strategies and prepare plans to serve post-covid shoppers. The good news is, companies who have embraced change, put a real focus on innovation, and stayed in lock step with consumers are moving much faster, leaving once-competitors in the dust.

In an exclusive chat with Retail4Growth, Soumyadeep Mukherjee, Founder and CEO Global Value Foods shares his observations on post-lockdown shopper habits, and how retailers can put their customers first in new normal.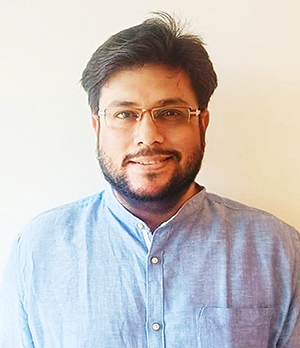 1. What have been some of your key observations with regard to shoppers during lockdown and now?
Shopping habits are still very much the same. Only the way people shop has changed owing to the virus. They need cleaner, hygienic shopping spaces but the "value for money" thing is still a priority. Home deliveries will play a huge norm now, which may not mean that it will be online shopping per se but calling into the neighborhood stores is back and looks like it is there to stay.
2. Going forward how do you expect it to pan out?
Honestly, most data that is coming out now is momentary and cannot be relied as "change in habit" per se. However, the trend is obviously towards less of venturing out. People will try to reduce their frequency to the super markets and hence there will be a shift in the average cart size for all retailers. The next 6 months will actually give out the actual data points that will emerge from these trends.
3. Accordingly what kind of initiatives have you taken in terms of brand communication, in-store visibility or packaging?
We are just a little over a year old in terms of operations. We were more offline driven in terms of customer outreach. Now, however, we are moving towards a more digital presence in order to allow our customers to get hold of their favorite sauces/Chutneys without having to venture out much. This also allows us to find more avenues to be discovered by the customer.
4. Based on the expected shopper insights what kind of expectations do you now have from your retail solution and in-store display partners/vendors?
The offline game remains pretty much the same. Stores will now have to make more space in terms of walkways, meaning they will have lesser shopping bags, resulting in more fierce fights between brands to find shelf space. This means that the shelf spaces inside the stores will get costlier for brands, impacting RoIs negatively.