Mixed bag for Aditya Birla Retail
By Chaitanya Muppala | September 01, 2016
Losses narrowed to Rs 21 crore compared with a loss of Rs 68 crore in the year-ago period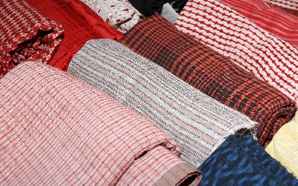 It has been a mixed bag for Aditya Birla Fashion & Retail, earlier known as Pantaloons Fashion & Retail, in the first quarter of the current financial year.
While its larger unit Madura Fashion & Lifestyle, which retails brands such as Louise Philippe and Van Heusan, saw dip in net sales and EBIDTA, its department chain Pantaloons seems to be inching closer to profitability four years after it was acquired from Kishore Biyani's Future group.
At the overall level, losses at ABFL narrowed to Rs 21 crore in Q1 FY17 as compared to a loss of Rs 68 crore in Q1 FY16. Revenues went up eight% to Rs 1415 crore.
ABFL was created after Madura was merged into Pantaloons Fashions last year.
However, reacting to the results, ABFL stock dipped 6% today.
Madura Fashion & Lifestyle net sales declined 3% in Q1 of FY17 at Rs 842 crore, the EBITDA of the unit declined 26% at Rs 47 crore in Q1 of FY17.
Pantaloons's EBITDA rose 6.5 times in Q1 FY17 at Rs 26 crore. Its net sales rose 31% in Q1 FY17 at Rs 574 crore.
The company termed the Pantaloon's performance ''the best ever Q1 since its acquisition''. Pantaloons posted a record like to like growth of 16% in the Q1 of FY 17. Like to like growth refers to growth coming from stores which has been in the business for a year or more.
"Apparel market is currently characterized by deep discounting and continuous promotions, impacting profitability of the industry," ABFL said about Madura.
With regards to Madura, ABFL said its strategy is focused on building a healthy, sustainable, future ready business; maintaining 'intrinsic' brand premium through calibrated discounts; investment in brand building continuously rationalizing cost structure; driving digital transformation through omni channel programme.
"In the short term, this strategy would result in lower sales and profits, but would create a more 'profitable' business going forward. Q1 results reflect the impact of this strategy," it said.
ABFL said it rationalized the retail network by shutting down 76 stores under Madura stable to improve the network health. "We have rolled out Omni channel features across 100 stores in June and will roll out across 400 stores by Q2 FY17," it said.
"We expect the strategy to start resulting in improved revenue and profit trajectory from H2 FY17," it said.
On Pantaloons, it said "successful execution of the value fashion strategy led to double digit like-to-like revenue growth at 16%, strong volume growth across categories at 65% and increase in own brands mix at 63%," it said.