OnePlus opens its biggest global experience store in India
By Retail4Growth Team | Retail4Growth Team | November 05, 2020
The 16000 sq. ft. extensive store known as 'One Plus Nizam Palace' is the first ever community-led store introduced by OnePlus, offering a new hub for community meetups in Hyderabad.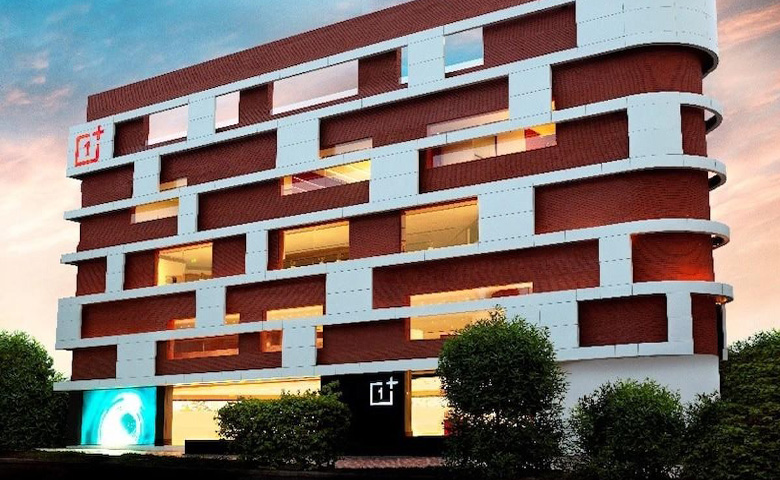 The smartphone manufacturer, OnePlus opens its largest experience store at Himayat Nagar in Hyderabad. Extending across 16000 sq. ft., 'One Plus Nizam Palace' offers a rich cultural experience to its customers. The new store is known to be the first ever community-led store introduced by OnePlus, offering a new hub for community meetups in Hyderabad.
Following the OnePlus idea of "burdenless design", the new store protrudes idiosyncratic architectural designs. The distinctive designs help in elevating the brand's premium retail experience. The outer aluminium facade suggests a bright and lustrous future while the red brick wall below denotes the brand's reliable and old community, representing its firm base engraved by the brand's impenetrable core values.
The technologically equipped store is empowered with tech-leading features like the interactive desks for product catalogues and horizontal LED walls showcasing the latest pictures shot by the community across India using OnePlus devices. The store also consists of a huge customer service center with dedicated glass cubicles for people to meet and consult executives. Focusing on the futuristic elements of the brand, the visual display elements offer one of a kind consumer experience with holographic display of the key product features, while emulating a camera lens effect.
READ MORE: OnePlus plans aggressive retail expansion in India; to invest 100 crores

Vikas Agarwal, General Manager, OnePlus India, said, "OnePlus remains committed to achieving long-term growth in India. We chose Hyderabad to open our first R&D centre in the country and today we are proud to be back in the city with our largest experience store. The new OnePlus Nizam Palace sets a new benchmark in the retail segment redefining how consumers experience the premium OnePlus offerings. And it brings us even closer to our community members. Retail store launches in India usually entail the presence of celebrities to unveil the new stores. At OnePlus, our community served as our most valuable celebrities and brand ambassadors who unveiled this special Experience store for us. We look forward to successfully serving the needs of our community with the new store while placing the safety of our community and team at utmost priority."
The company with 5000 offline stores is looking forward to explore India more; marking a huge milestone with the inauguration of its largest global store in India.