Post Lockdown: 'Offline businesses with high importance and low risks would sustain': Manishi Sanwal
By Mohit Manghani | June 04, 2020
It goes without saying Covid -19 has done something which no amount of advertising by brands could do: it has made consumers change their 'preferences'. This in itself will require retailers to rethink their marketing plans during and post-coronavirus. In an exclusive chat with Retail4Growth, Manishi Sanwal, Director, Voiceback Technologies shares his take on how pandemic will shift the brand's marketing strategies and mutate consumer's purchasing behavior post-covid-19.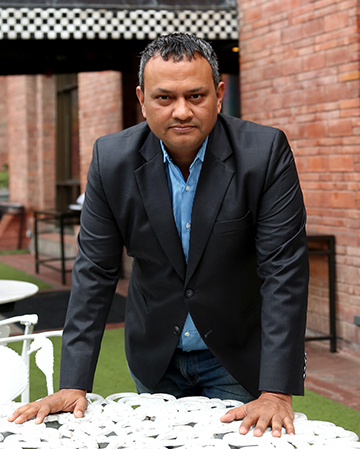 1. The post lockdown shopper will expect more communication from brands/retailers. Do you agree? A. Yes B. No C. Can't say
A] Yes. The days of window shopping would not come back for some time. Customers would also avoid visiting the retail stores and try and see things. The information-seeking part of shopping would, therefore, go digital. The customers would want to get all the knowledge in their houses way before they decide which product to buy.
2. On a scale of 1-5 the following will be the order of priorities which will influence shopper purchase decisions : Price- 5, Brand values including focus on hygiene, health safety and environmental responsibility - 4, Brand visibility in store and communication- 3, Brand name- 2 , Packaging – 1.
Price. We would enter a value for money, demand-side recession / slow down leading to hyper-competition.
3. Investments in technology solutions by brands and retailers will go up by more than 50% in the near future. A. Yes B. It will be go up, but may not be over 50% C. No, technology will make no difference
B) It will be going up, but may not be over 50%. Brands are already stressed on business profitability. There is a general cut down of expenses all around. Technology would be able to gain more share of spend but I doubt it would be as high as 50%
4. Across categories brands that have presence online-offline channels will sell more A. Yes B. No it will depend on other factors C. Cant say
A
5. The preference for online shopping is just a temporary phase, shoppers will soon come go back to stores for most purchases. A. Yes B. No. C. Don't know
B) No. Customers would rate products on a matrix of the relative importance of category and relative risks. Offline business would sustain only for those categories which have high relative importance and low relative risks like shopping for grocery/vegetable. Categories like cinema or travel or spa, who have low relative importance and a high relative risk would take a long time to come back. So Cinema would go online and vegetables and medicines may still continue offline.